ORCHARD LAKE — The Catholic League made hockey history last winter when all three state championships were claimed by league teams — Novi Detroit Catholic Central, Bloomfield Hills Brother Rice and Bloomfield Hills Cranbrook.
But that might only be scratching the surface of the ice. Not only do those programs continue to be strong, but several other of the league's teams are mentioned among the best in the state.
As of mid-January, six teams hailing from the Archdiocese of Detroit are getting recognition in Michigan's "super 10" high school coaches' poll. Catholic Central tops the list, trailed by Warren De La Salle (second), Cranbrook (fourth), Riverview Gabriel Richard (eighth), Orchard Lake St. Mary's (ninth) and Brother Rice (10th).
And that creates some interesting dynamics when these teams compete against each other on a regular basis.
"'Tough' is the right word," said Brother Rice coach Kenny Chaput. "It's the grind. I will say I've seen teams that have been more talented in the past, but these teams are all showing up and working very hard, and they make you work to earn a win, that's for sure."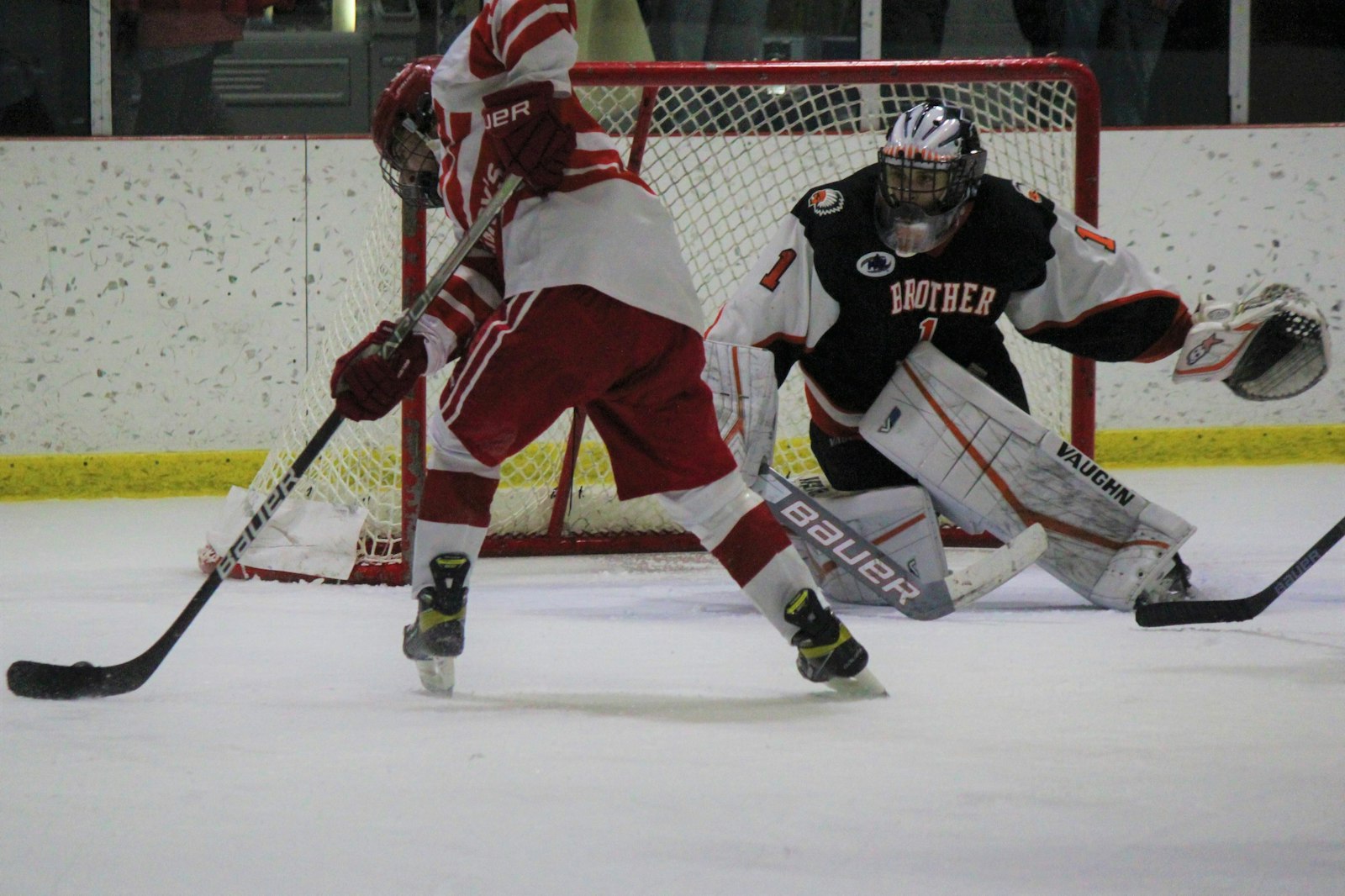 "It just seems like anybody can beat anybody on a given night," St. Mary's coach Brian Klanow said. "Same with our MIHL (Michigan Interscholastic Hockey League) — it's super-strong as well, and if you don't come to play, you'll be on the outside looking in."
"If it's up to me to motivate, there's going to be problems," Chaput said. "(Players) need to show up and be ready to play every day, because that's the schedule we have, and we have it on purpose. We want to be challenged and go out and battle and compete, because when the playoff time comes, we're ready to go."
St. Mary's and Brother Rice put on a prime example of competitive Catholic hockey at Orchard Lake on Jan. 11, a 2-0 win for the Eaglets (9-1-0). That's their second victory over their league rival this winter.
Both teams were locked in an end-to-end scoreless dual until St. Mary's junior defenseman Reiss Williams beat Brother Rice goalie Tommy O'Donnell on a power-play goal at 12:19 in the second period. Williams also had a man-up tally to serve as the first goal in the Eaglets' 5-1 win over the Warriors in December.
"Our power play has come up big. In the first game, we got four goals, and we got it done tonight," Williams said. "There's not much to say about it — that's how the game went and that's how we needed it to go."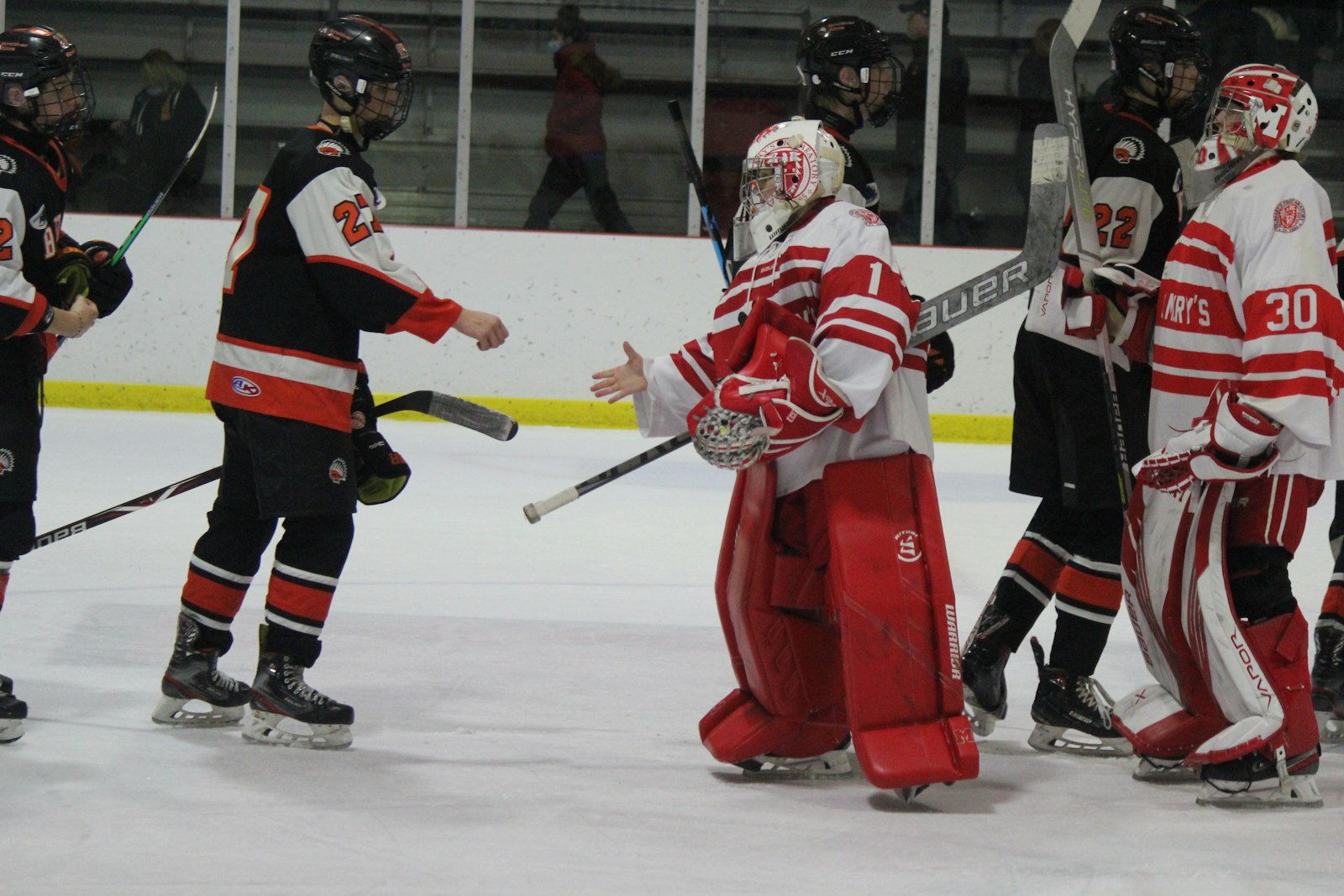 "We brought some energy that we didn't have against CC. It was a good bounce-back (win). They reacted, it was a good win for us," Klanow said. "Our special teams have been good as of late. I thought that we were carrying the play. I thought their goalie made some good saves today, but it was ultimately our power play that gave us the advantage today. We still have a lot of work to do to reach our goals, and we're just taking baby steps."
Gannon Becker added an insurance goal just two minutes after Williams lit the lamp, and the Eaglets were able to stop Brother Rice power plays in the third period. Kely Kane was in goal for St. Mary's, and he posted the team's first shutout over the Warriors (4-7-0) since 2010.
Williams said it might be one of the Eaglets' biggest wins this winter.
"We were coming off a bad loss to CC on Saturday, 4-0. That was tough for us, and coming back and beating them (Brother Rice) 2-0 it gives us some momentum," Williams said. "We want to keep going — we'll see CC again on the 21st, and hopefully we can get them at that time. Our preparation was off on Saturday. CC is regarded as a pretty skillful team and we put them on a pedestal, we didn't play how we should have. We didn't come to play."
Going into the weekend, Catholic Central had won 11 of its first 12 games, with eight of those wins coming via shutouts. The Shamrocks' only loss was to Gilmour Academy of Gates Mills, Ohio, back in November — but they made up for it by defeating their hosts in a rematch the following afternoon.
Among Catholic Central's wins was a 2-1 defeat of upstart Gabriel Richard, which earned the Shamrocks the Catholic League's Bishop Division championship back on Dec. 1. But the Pioneers (14-2-1) have shown an ability to shake that off — they haven't lost in the 12 contests they've played since then.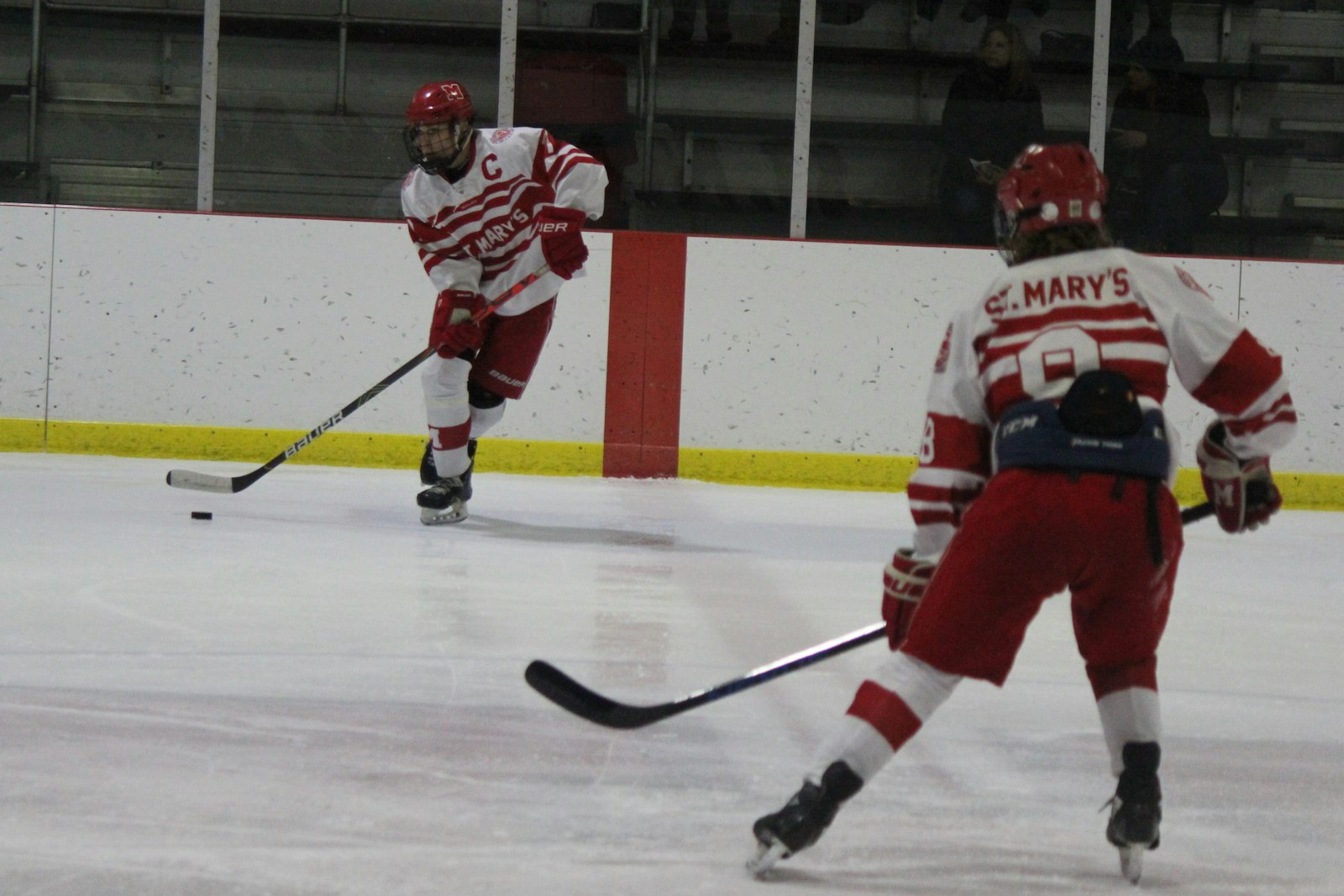 Among Division 3 teams statewide, St. Mary's is rated fifth, Gabriel Richard fourth, Cranbrook (9-1-1) second and De La Salle (11-2-0) first. Grosse Pointe Woods University-Liggett (8-4-0) also made the list, at ninth.
"I think Division 3 overall is probably the toughest division," Klanow said. "Just the teams — De La Salle, Cranbrook, U of D, Calumet, Country Day. … Riverview Gabriel Richard has a fantastic team this year, and we're in there, so there's a lot of great teams."
"I think we're right there with all of them," Williams said. "We're not lacking in skills or speed. We're going to be a top contender for the Division 3 (state title) this year. We've got good competition night in, night out — we're getting this experience and we're not stopping; we're on a roll. I think that's why we're doing so good."
While Catholic Central can already boast of a Catholic League championship this winter, the Cardinal Division tournament will be staged Jan. 21-22 at Lindell Ice Arena in Royal Oak. Participating teams include Liggett, Allen Park Cabrini, Ann Arbor Fr. Gabriel Richard, and the host school, Bishop Foley United (which also includes players from Royal Oak Shrine, Macomb Lutheran North and Marine City Cardinal Mooney).
Copy Permalink