Lenn wins Catholic League finals as Jackson Lumen Christi grabs twin team titles
NEW BOSTON — After reaching the state cross-country finals three times, winning four events at last Spring's Catholic League track championship, and setting a state record in the 1600-meter run, it's not hard to see that running came easy to Tyler Lenn.
However, the Marine City Cardinal Mooney's senior season has hardly been a walk in the park.
"It's not what I would have expected from the summer, but I've definitely made do, and I've been doing a lot of praying," he said. "Today, we met the peak of that, I suppose."
Knowing his abilities, few were surprised to see Lenn win the Cardinal Division individual title, recording a season's-best time of 16:02.1 on Oct. 20 at Willow Metropark near New Boston. But what's surprising is Lenn's long road back to the level observers expected him to reach.
"I had sprained my ankle last fall. I found out over the course of the summer that was not just an ankle sprain; that was also a fibula fracture. I developed tendonitis in the same leg, I strained the calf in the same leg, I strained my right calf from compensating for so long," he said. "Nine months later — after a full track season of running — my training was basically forced to be put at a halt.
"I really didn't expect to begin my season in such a way," he continued. "I thought I would be able to get in a lot more running in the summer, but obviously that couldn't happen. I've just been taking the small things, one step at a time."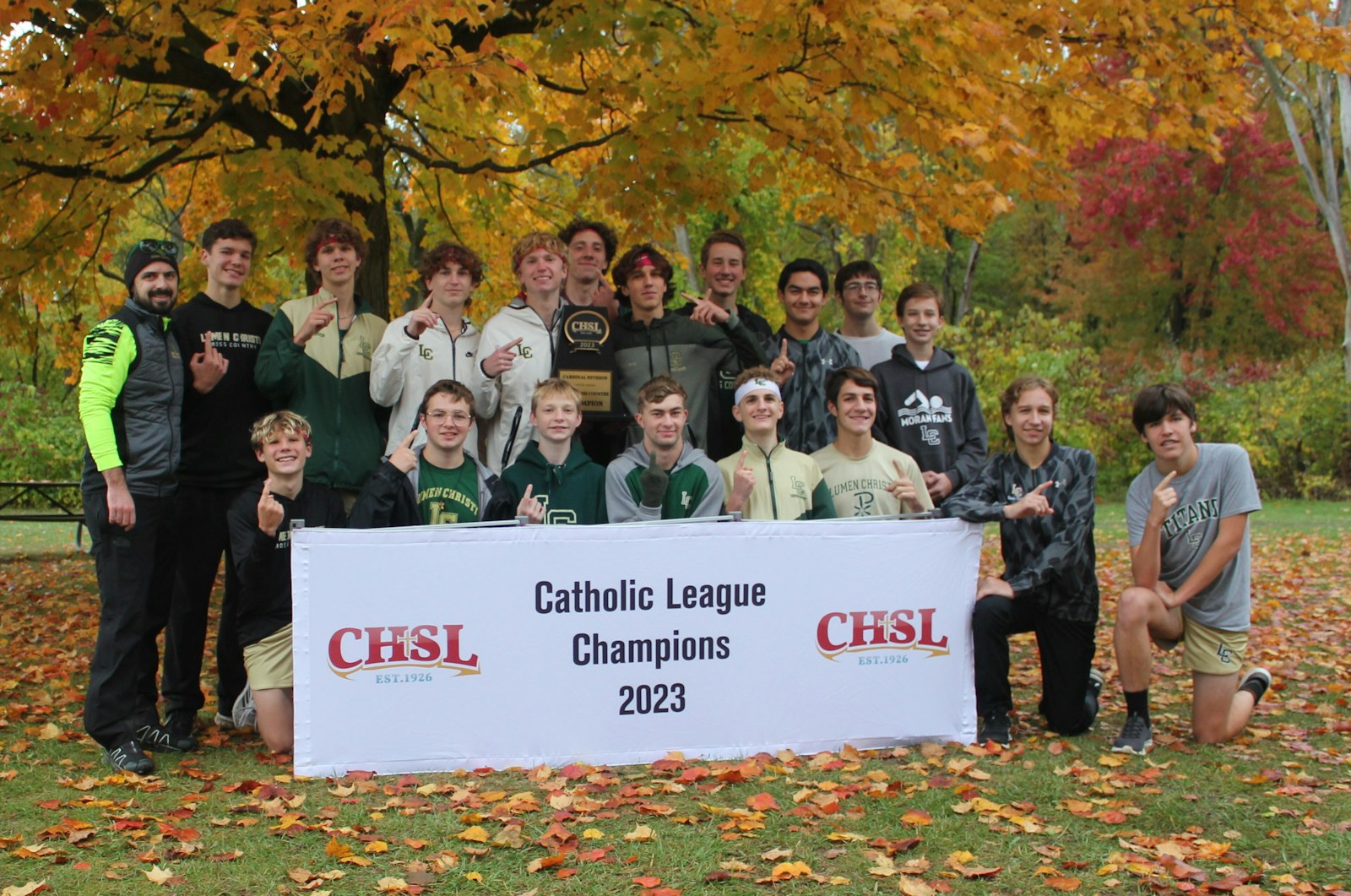 Under coach Matthew Zammit, the Cardinals were known to train hard and won their first Catholic League team championship in 2022. But Lenn had to adjust in order to salvage his senior season.
"I did a lot of biking in the summer, I did primarily easy runs as well once I started to get back into it," he said. "I've been working with some great physical therapists down in Port Huron, the Hawley Institute, so a big shout-out to them because they've helped me so much in the process of recovery."
Although Lenn has faced some inconsistencies while adapting to running on grass, he's still been able to compete at a high level. He's never finished lower than third in his nine races this fall, winning both the Algonac and Marysville Invitationals. He finished second to Royal Oak Shrine's Abenezer Cerone at each of the three regular-season Intersectional jamborees.
At the Catholic League championship, Lenn ran the first two miles with Cerone and Jackson Lumen Christi's Isaiah Dinverno, before aggressively attacking the sledding hill on the final lap in order to leave his competitors behind.
"I planned to make my move by the tree (a quarter-mile from the finish) but actually I found myself in first place when I went up the second hill," he said. "I really surged up the hill and made the pass while I was getting to the top, and once I got there, I was like, 'OK, I guess I've got to hold it, I've committed now. There's no sense in dropping back. I've just got to finish the job.'"
Ultimately, he recorded the second-fastest time of his career and finished 50 meters in front of Cerone. Lenn couldn't have been more proud of his performance.
"This was definitely a breakthrough, not just physically, but if not more, mentally. I started taking this for granted, obviously, but I'm thankful I was able to get out here again and put it together today," he said. "I'm really proud of my teammates for their support. I think my coaches have guided me in the right direction, my family's guided me in the right direction and God blessed me today."
As regionals and the state finals loom ahead in the next two weeks, what lies ahead for Lenn?
"That's God's plan. I can't really say," said Lenn, who's verbally committed to running for Grand Valley State University. "I'd like to contend for that regional title, hopefully get back to (the state finals at) M.I.S. and maybe give that state title a run again, but for now, I'm really just thankful for today. This was a big day on my calendar. I'm excited to see what comes next, and I'm looking forward to the off-season where I can get some proper recovery and re-set my body."
Lenn's team finished in fourth place at Willow. Catholic League newcomers Lumen Christi won the boys' championship with 50 points, 12 ahead of Ann Arbor Greenhills. Shrine (81 points) was third.
Lumen Christi girls are solid winners
Taking part in a Catholic League championship race was a new experience for Lumen Christi's Madison Osterberg. Winning, however, was not.
After joining the Catholic League this fall, Osterberg and her Titan teammates picked up where they left off when they were previously members of the Interstate-8 Conference. Led by Osterberg's winning time of 17:50.5, Lumen Christi placed five girls in the top 10 and handily won the team competition with 24 points.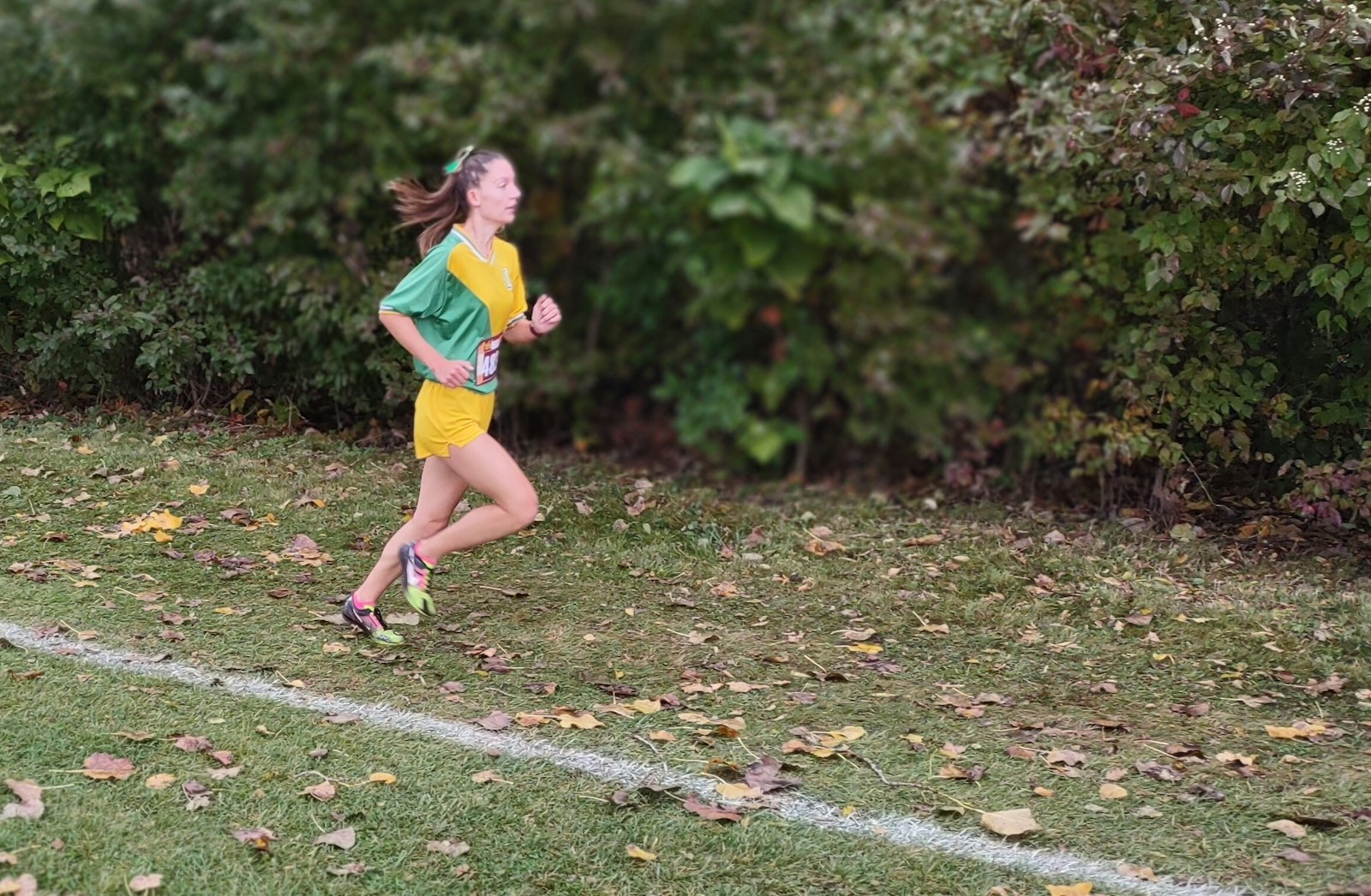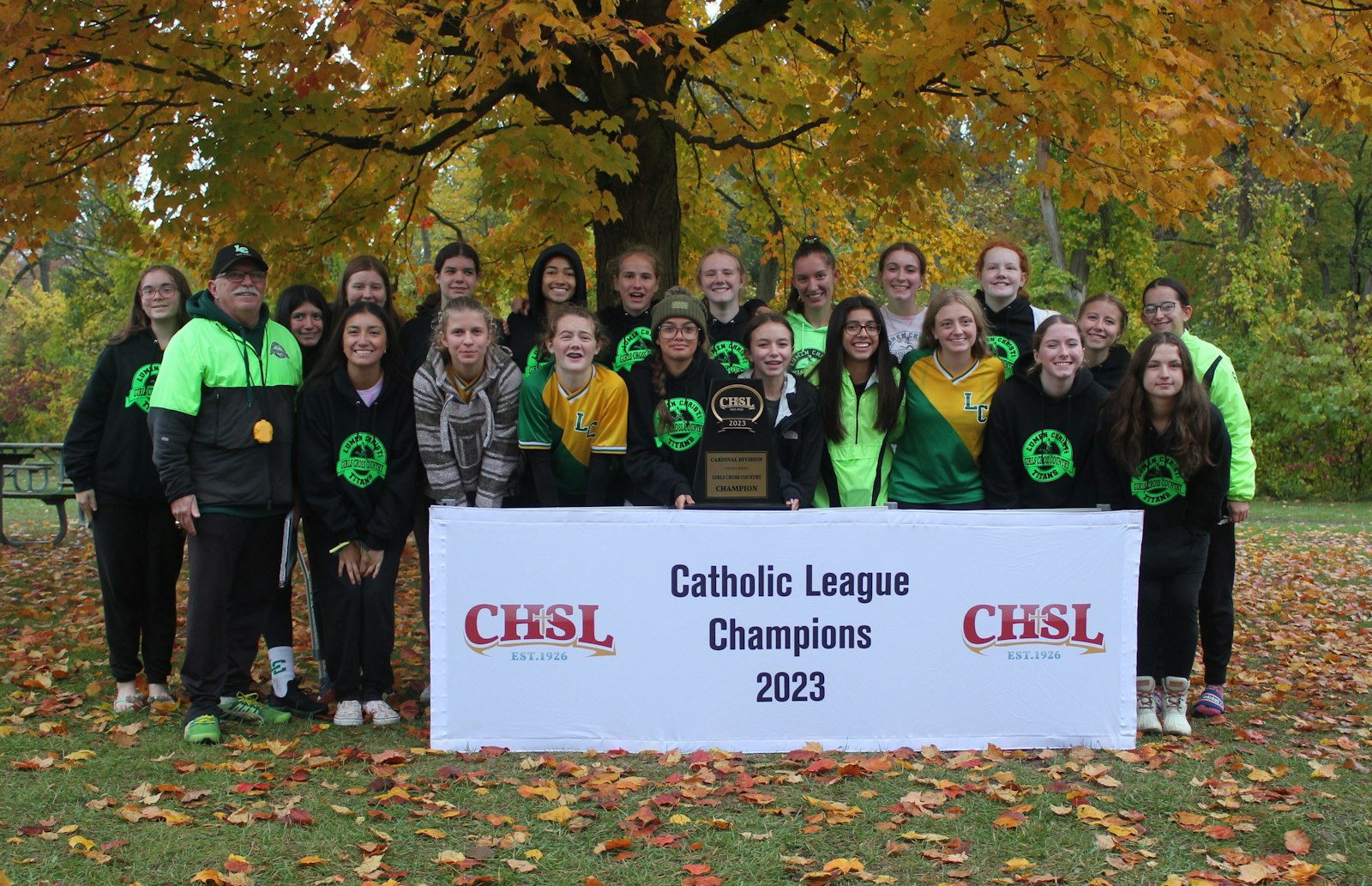 "I really like this course. I think it was definitely challenging today with all the mud, but it was a lot of fun. I always like traveling to new courses; I think that's a lot of what makes cross-country special. It's a new challenge everywhere you go, and I love racing new girls," said Osterberg, who finished 72 seconds ahead of the runner-up, defending champion Ava Teed of Allen Park Cabrini.
In addition, Samantha Schroeder (third), Macy Fazekas (fourth), Sydney Fazekas (fourth) and Thia Tello (10th) made sure there was a solid green-and-gold presence at the front of the pack.
"My team is super-close. We've been working hard all summer to be the best we can be," Osterberg said. "We have really high goals for the state meet and we're happy to be here, we're having a lot of fun. We definitely want to work hard, and we're going to stay working until we get there (to the state finals) to see what we can do."
Coach Mike Woolsey's squad is ranked first in the state among Division 3 teams, and has a legitimate shot at bringing the school its 10th state championship, which would be Lumen Christi's first since 2012.
"I think it's the longest he's gone without one, so we're hoping to get him another one this year," Osterberg said. "We all really believe in ourselves, we're all willing to work as hard as we possibly can for each other. We love each other a lot. I'm very blessed with my team, and God is good."
Royal Oak Shrine girls finished second to Lumen Christi on Friday with 76 points. Greenhills (85), Cabrini (92) and Wixom St. Catherine (134) filled out the top five.
Copy Permalink