NOVI — When watching Bloomfield Hills Brother Rice and Novi Detroit Catholic Central play each other on the lacrosse field, one can't help but think of the story of David and Goliath.
Chalk this one up to David, as the underdog Shamrocks held on for an exciting 9-8 victory in the Catholic League's Bishop Division championship game.
Connor Lukas' tally with 5:45 remaining gave Catholic Central a 9-6 lead over the defending Catholic League champions. Although Rice's Sam Klein got two quick markers over the next minute and closed the gap to 9-8, the Shamrocks hung on for the upset Saturday night on their home field.
"I'm speechless right now; this is like, crazy," Lukas said following the trophy presentation. "That's my greatest sports memory of all time. I played pretty well, but everybody on both teams was working really hard. We're excited; I knew we were going to go out there and win tonight."
This was not an ordinary final result. It's major news when anyone defeats Brother Rice, who had won the Catholic League championship 24 times. Catholic Central — which earned its second title — is the only rival school to dent the Warriors' chokehold, and since that first happened in 2018, it's become a spotlight event anytime the two rivals meet up.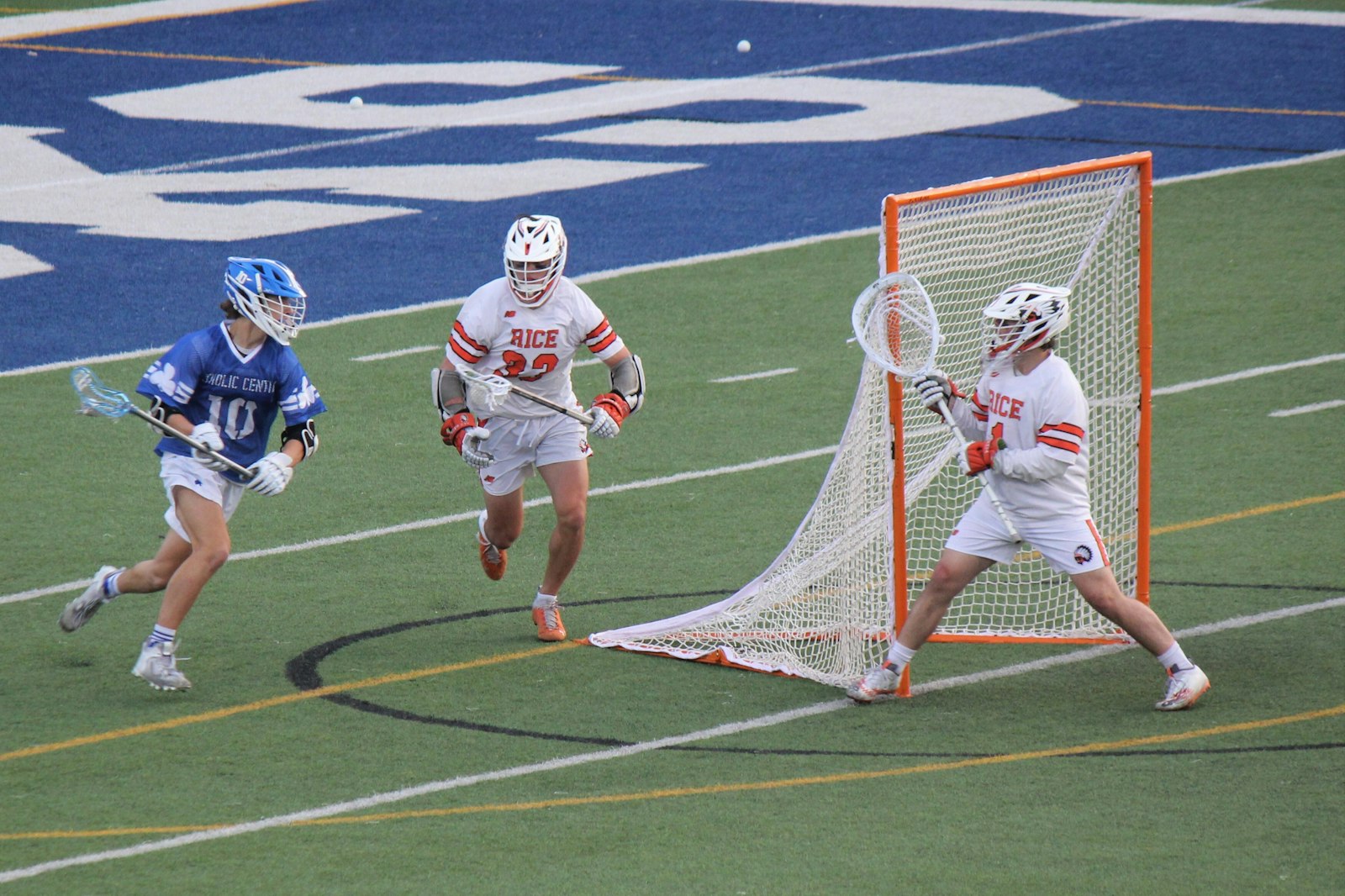 "This was a huge team win," said Lachlan Moffatt, whose two goals broke a 6-6 tie in the second half. "We were up by three and it got a little nerve-wracking. Our defense played their hearts out — held them to eight, they're a great offense. Offensively, we just stayed on top, a game of runs, we kept running. We had the final run."
Moffatt was high on his goaltender, Charles Graves, who made several key saves in the fourth quarter, including one on a tying goal attempt from right in front of the cage with 45 seconds left.
"They were telling me on the sideline (during the time-out) 'Don't drop your hands, stay high.' I listened to them, that's where the shot went and I got the save, and we came out with the win," Graves said. "It's important to understand that it's a game of runs. Brother Rice had some runs and we had some runs. We just came out on top."
Moffatt said some keys to the victory were slowing the game's pace and limiting the amount of offensive possessions for Rice, and the Shamrocks were able to accomplish that.
Both teams closed the first quarter tied at 1-1. Rice got two goals from Christian McNulty to go up by two goals, but a three-score run by Catholic Central gave them a 4-3 lead by the half.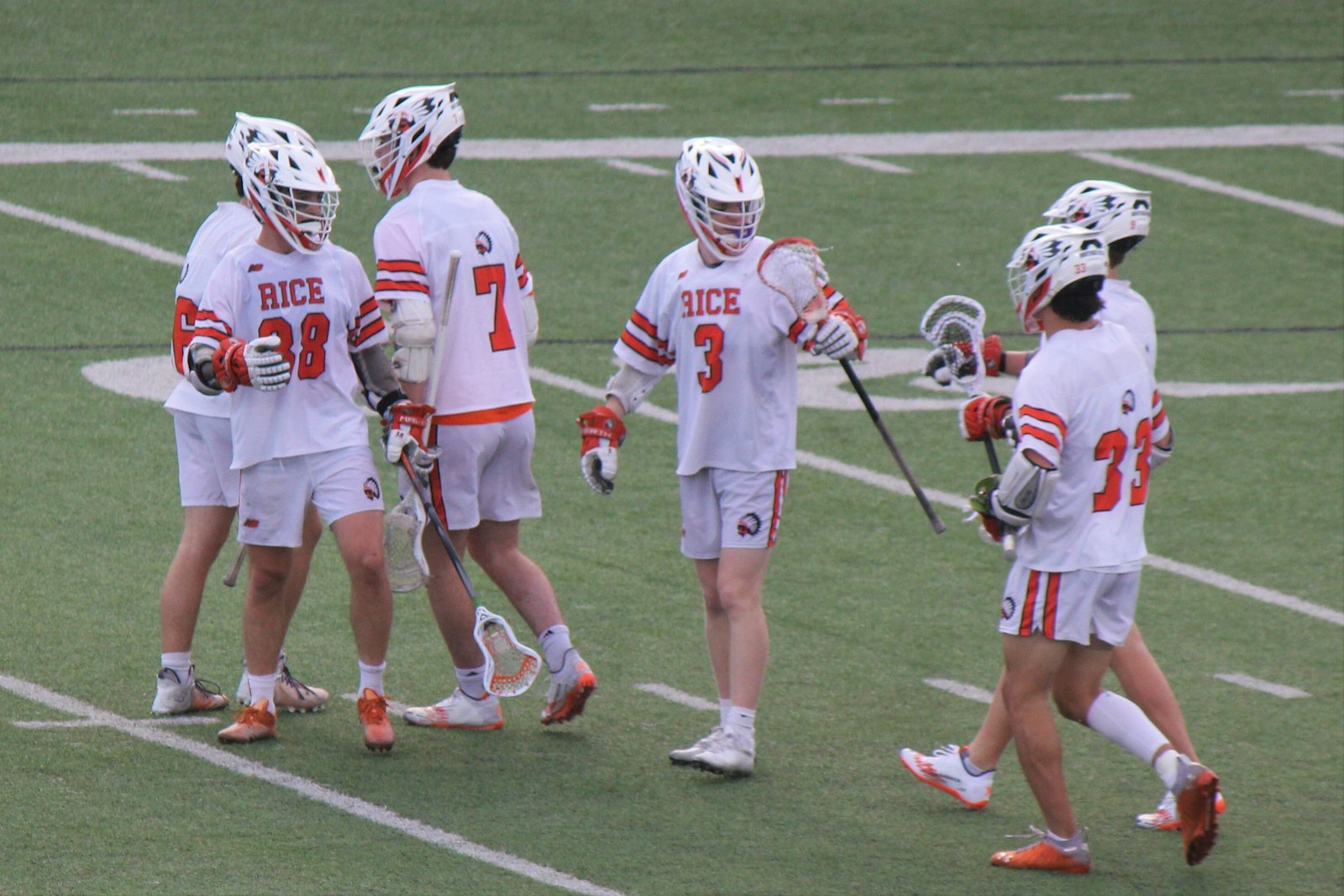 Rice's Ben Eck scored all three of his goals in the third quarter; his third knotted the game at 6-6 before Moffatt and his Shamrock teammates went on the pivotal run in the final period.
Both teams are 14-2-0 and are anticipating a possible rematch deep in the MHSAA post-season, which begins this week and culminates with the state championship match on June 10. Brother Rice has won 15 state championships — its streak only interrupted by Catholic Central in 2018 and by Hartland last year.
Divine Child wins Cardinal Division championship, 18-10
Like Catholic Central, Dearborn Divine Child is taking home its first lacrosse championship in five seasons. The Falcons won the Cardinal Division clash over Ann Arbor Fr. Gabriel Richard, 18-10.
It was a 10-9 game one minute into the second half, but then Divine Child slammed the door afterward, keeping the Fighting Irish out of the net until the final minute of the contest.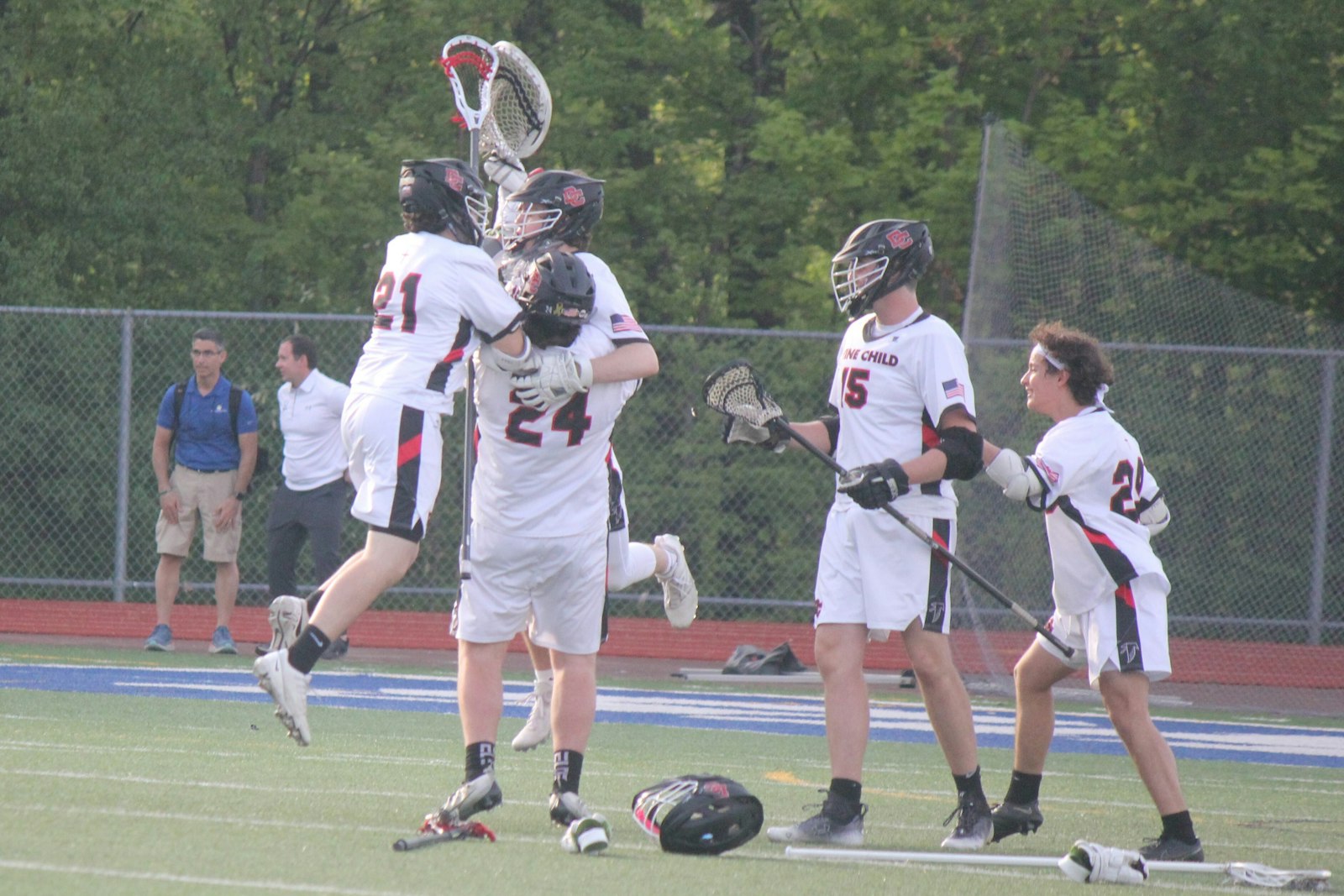 "We kept doing what we were doing; our defense tightened up a little bit. We tired them out a little bit, too. We started winning more of the face-offs and controlling the ball, and we got smarter with our possessions," coach Eddie Traub said. "The momentum just built upon itself."
"We had better ball movement and we weren't forcing it, getting it all the way around first before we took a shot. We had amazing cuts to get quick, easy, in-the-paint goals," said Shane Marion, who led the veteran-laden Falcons (15-2-0) by scoring six times.
David Harrison and Tyler Traub also scored three goals apiece, and Jack Furton and Braeden McNamara each added two. Dylan Rose was the winning goalkeeper.
"After getting second place last year, it's great to get back up on top. We had one in 2018, and now we've got another one," said Marion, who plans to continue his career next year at the University of Michigan-Dearborn.
"I'm really proud of the kids; they've worked hard all year and they've been looking at this date since we lost last year," coach Traub said. "It's a good way to finish the regular season before we head to the state playoffs. We're excited."
Copy Permalink