MILFORD — Gianna Hoving approached the Catholic League championship cross-country race with a plan in mind.
It quickly fell apart for the Ann Arbor Fr. Gabriel Richard senior, but in a good way.
"I was going to try to stay on the girl's tail for most of the race and pass her at the end, but I just kind of shot out for the last mile or mile and a half," Hoving said. "I usually don't start out in the front. I really like passing people throughout the race. I have done that a few times where I run out in front by myself for most of the race, but usually I try to stay back for quite a bit of it and hold on to people's tails."
Early on in the 5-kilometer race at Kensington Metropark last Saturday, it became clear there was no one for Hoving to pass. Later, she crossed the finish line all by herself in 19:40.5, which was 38 seconds in front of the defending champion, Warren Regina's Grace Zdankiewicz.
"I really didn't know what to expect," Hoving said. "It's not super-close to my PR (personal record). I've been told that the hills really take more time, but I was really glad, though. I thought I tried my hardest — I did well."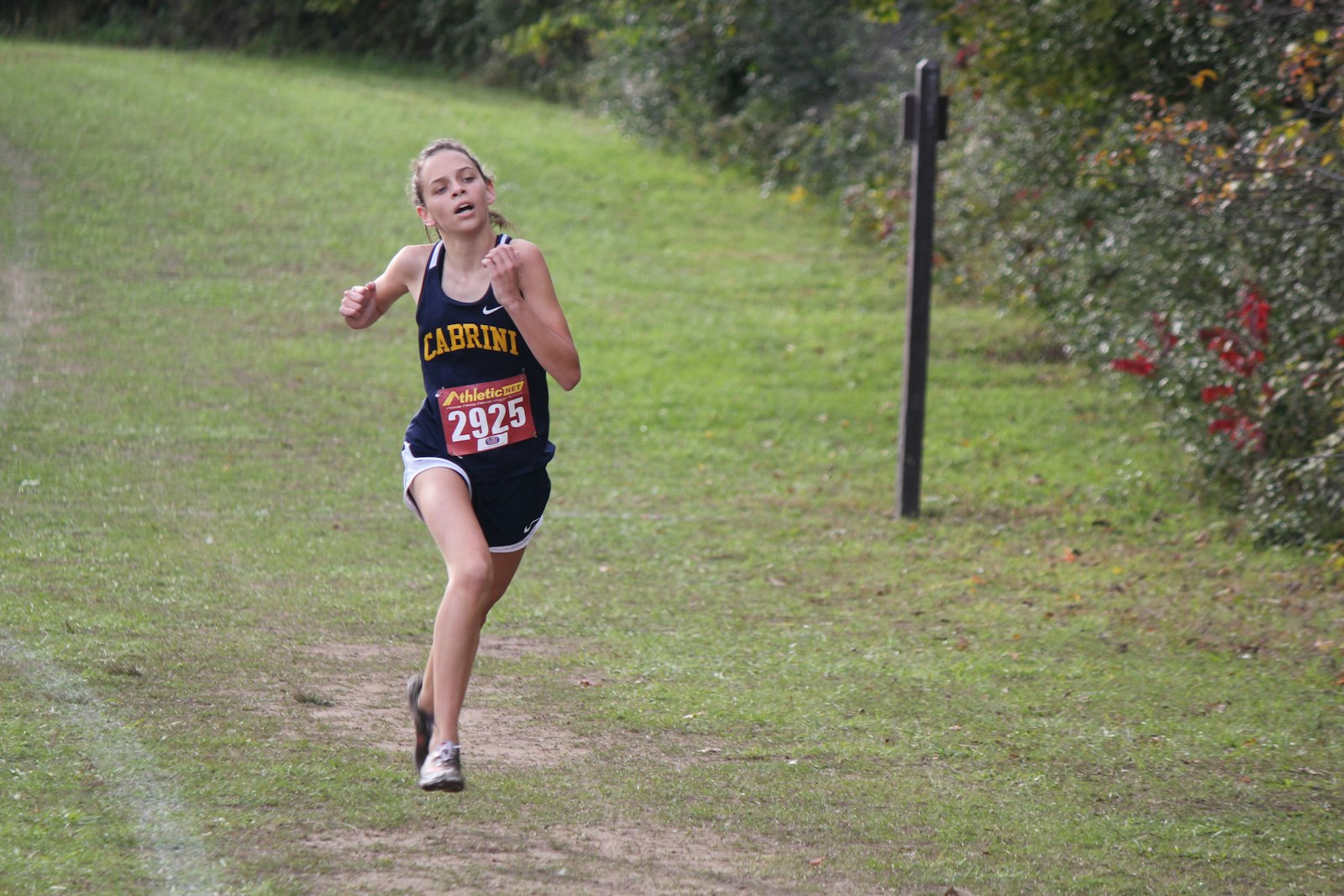 Despite the runner-up individual performance, Zdankiewicz led her team to the Bishop Division championship. Teammate Kennedy Roskopp was fourth, and the Saddleites got a 13-14-15 finish from Jessica Jarski, Elizabeth Ambroggio and Natalie Lentine to finish atop the eight-team field with 48 points.
Last year's champion, Dearborn Divine Child, was next in line with 62.
Hoving wasn't the only runner to operate well in front of the rest of the pack. In the boys' race, Divine Child junior Michael Hegarty defended his individual crown by finishing in 16:22.6. The returning all-state runner was nearly a full minute in front of Detroit Catholic Central's duo of Brett Leidal (17:08.9) and Matthew Atkinson (17:12.8).
"I just felt good today," Hegarty said. "They switched it back to the older course; I don't know if that made a difference, but I just felt good. It was not my PR — I think last year I ran a 15:51 — but that course was shorter last year than this one."
Out of the nine races he's participated in this season, Hegarty has won seven.
"Everything's going good," he said. "I'm just really focused on regionals and states, trying to win regionals again and have a good day at the state meet."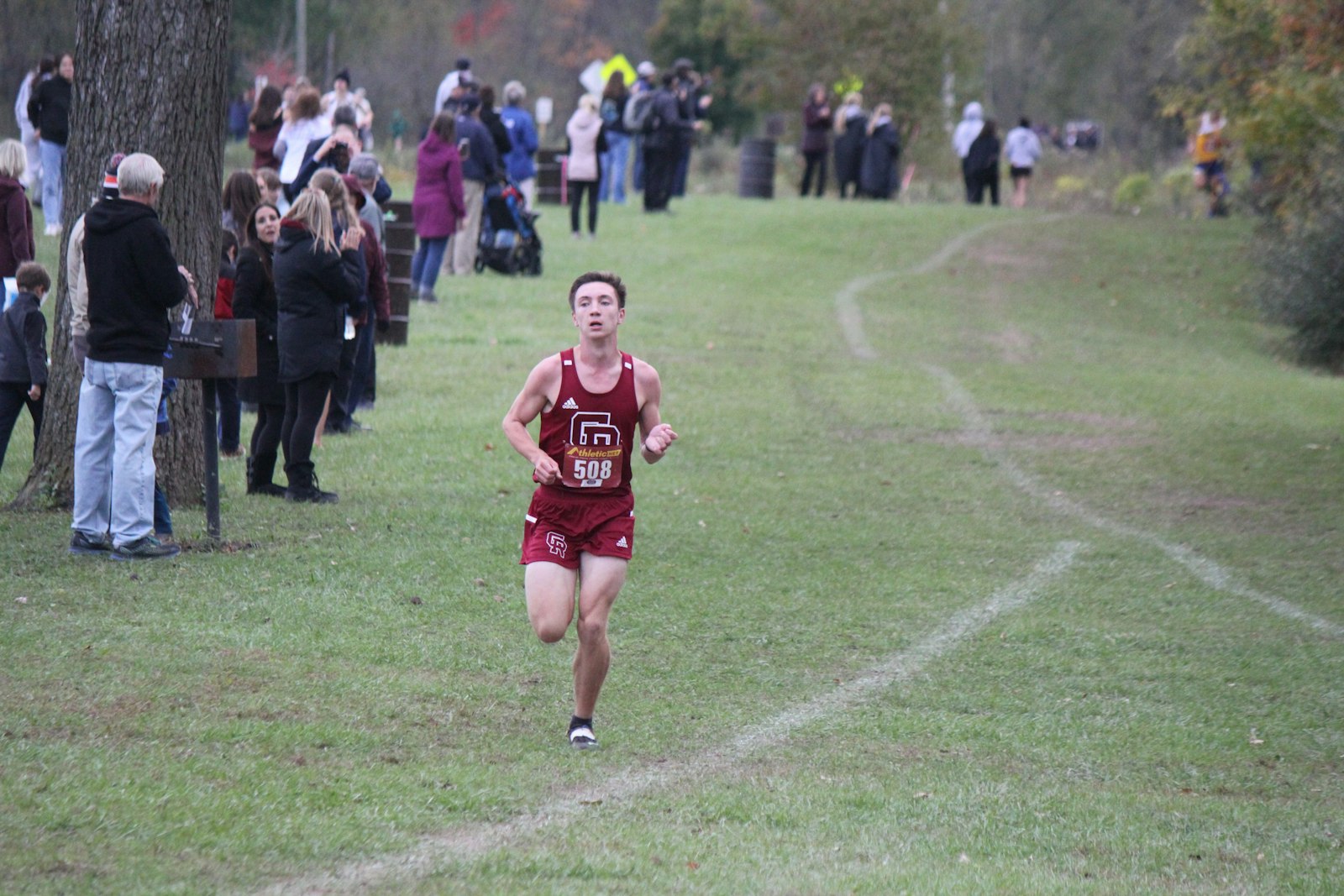 Spurred by their front-runners, Catholic Central dominated the nine-team field for the Bishop Division boys' team championship. Leidal (2nd), Atkinson (3rd), Michael Ehresman (6th), Miles Buckley (9th) and Jack Kelly (12th) gave the Shamrocks the low team score of 32, with Divine Child in second at 69.
Things were much, much closer the previous day at the Cardinal Division championship meet.
For the second time in three seasons, Royal Oak Shrine's girls had to resort to a tie-breaker rule to win the league championship over the regular-season leader, Clarkston Everest Collegiate.
Both teams totaled 57 points from their top five runners. But Shrine's sixth runner, senior Lindsay Grohs, finished ahead of Everest's sixth to give her team the edge. She was 29th overall, five spots ahead of her primary competitor.
Shrine won in the same fashion in 2019 — before Grohs had taken up the sport — so she didn't know about the tie-break rule until it was applied.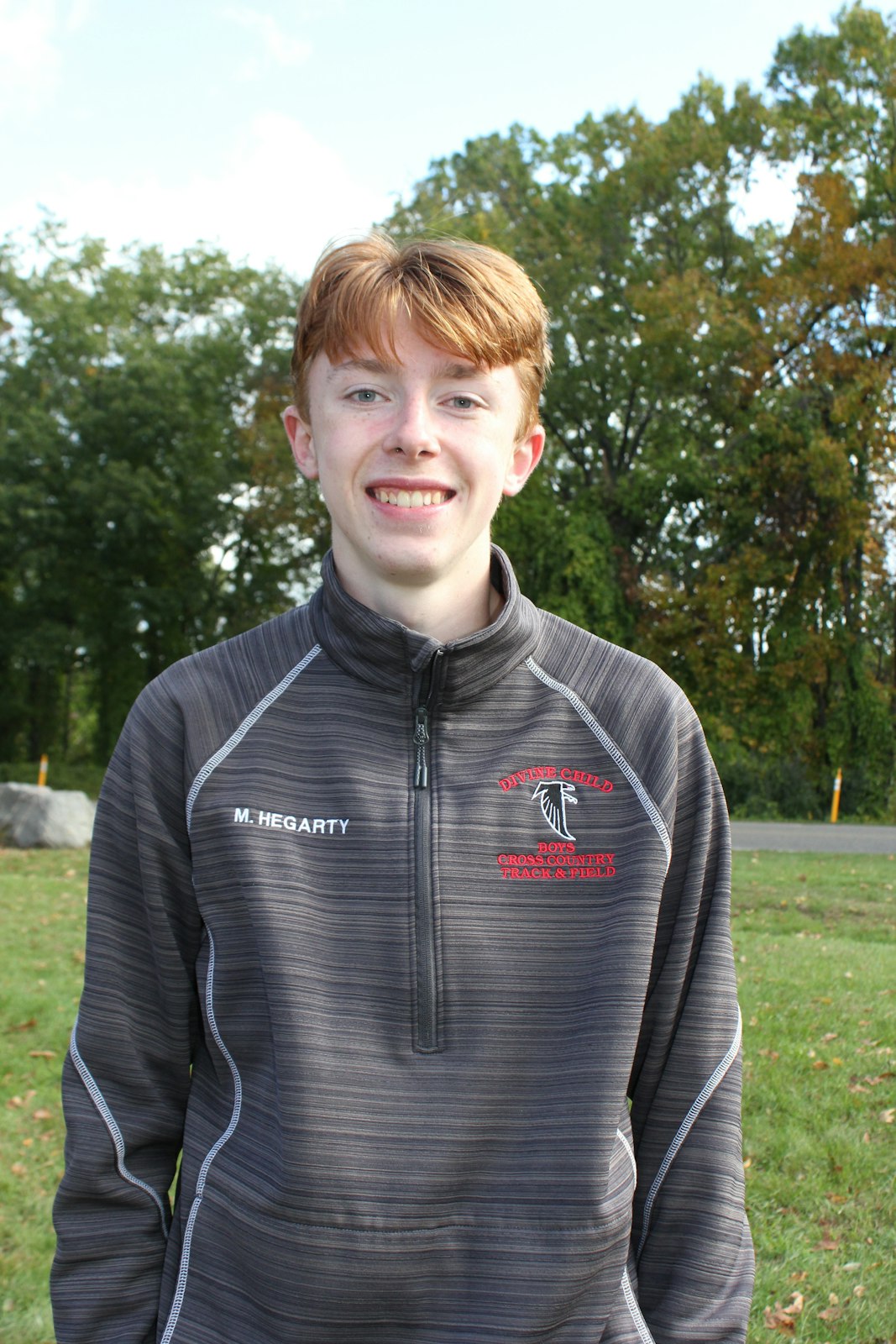 "I think it feels good," she said. "I'm proud of it as well because it showed we work as a team, and it isn't just the first, second and third runners."
Shrine's top five runners were Tess Tillman (7th), Annaliese Losey (10th), Isobel Malcolm (12th), Rose Losey (18th) and Clara Losey (22nd). Shrine's seventh runner, Claire Plaskey, also finished ahead of the Mountaineers' fifth.
"We've been trying to beat Everest all season and we finally did," Grohs said. "Our coach was really happy about that."
Allen Park Cabrini sophomore Ava Teed won the Cardinal Division individual championship for the second year in a row. She covered the five-kilometer course at Willow Metropark in 19:30.8, finishing 47 seconds in front of the runner-up, Grosse Pointe Woods University-Liggett's Kerith Short.
In the boys' Cardinal Division race, Madison Heights Bishop Foley won its third straight team title, boosted the foursome of Jay Maynard, Brendan McGlinchey, Max Mader and Zander Munk, who finished 5-6-7-8.
"Me, B-Mac and Zander have always been really close in times, ever since my freshman year," Maynard said. "The three of us were really always right there with each other, basically, even for track too. We've been able to just kind of watch each other grow and just get better and improve and drop times."
The four finished just seconds apart from each other, ranging from 17:44.8 to 17:50.9.
"How close and tight we've been as a team has made us strive to be better than each other; not for any malicious reasons or anything like that — we're brothers. I wouldn't have it any other way," Maynard said.
Together with Kolbe Martino (22nd), the Ventures totaled 48 points. Riverview Gabriel Richard had 71 to place second.
The Pioneers had the individual winner in junior Alex Meszaros (17:17.0). He broke open a tight race by passing last year's champion, Royal Oak Shrine's Jonah Cerone, in the middle mile, and went on to win by 18 seconds.
Copy Permalink