José Manuel De Urquidi, founder of Juan Diego Network, to be among 70 non-bishop voting members of October synod in Rome
DETROIT — José Manuel De Urquidi, editor of Detroit Catholic en Español and founder of Dallas-based Juan Diego Network, is among 70 individuals worldwide selected by Pope Francis to participate as non-bishop voting delegates of the first general assembly of the Synod of Bishops on Synodality in October.
Delegates to the synod's first session, which will take place Oct. 4-29 in Rome, were announced July 7 during a news conference at the Vatican.
The selection of non-bishop voting members is historic as Pope Francis seeks to incorporate more voices, particularly lay men and women, in the synod's deliberations. The synod itself serves as an advisory body to the pope. More than 360 delegates — three-quarters of them bishops — will participate in the process.
The synod's theme is "For a Synodal Church: Communion, Participation and Mission." In addition to this fall's gathering, a second synodal assembly will take place in October 2024.
A native of Mexico, De Urquidi said he's humbled and honored to have been selected among those who will spend more than three weeks praying, discerning and listening to the Holy Spirit. He will take part in the Synod as one of 10 non-bishops representing Latin America; the only lay Mexican who will vote.
"I'm excited because I see the Church listening to the cries of the world today, to the wounds, to the needs, and it's important to accompany these people and help bring them back to Christ and his Church," said De Urquidi, who has served as editor of Detroit Catholic en Español, Detroit Catholic's sister publication, since its launch in 2020.
De Urquidi was among hundreds of Catholic influencers who took part in the "Digital Synod" initiative, which took place in the diocesan phase as an experiment of sorts in the summer of 2022 and then in a formal way as part of the continental phase of the pre-synod preparations, which included virtual and in-person gatherings of clergy, religious and laity in North America, Latin America, Europe, Africa, Asia, Oceania and the Middle East.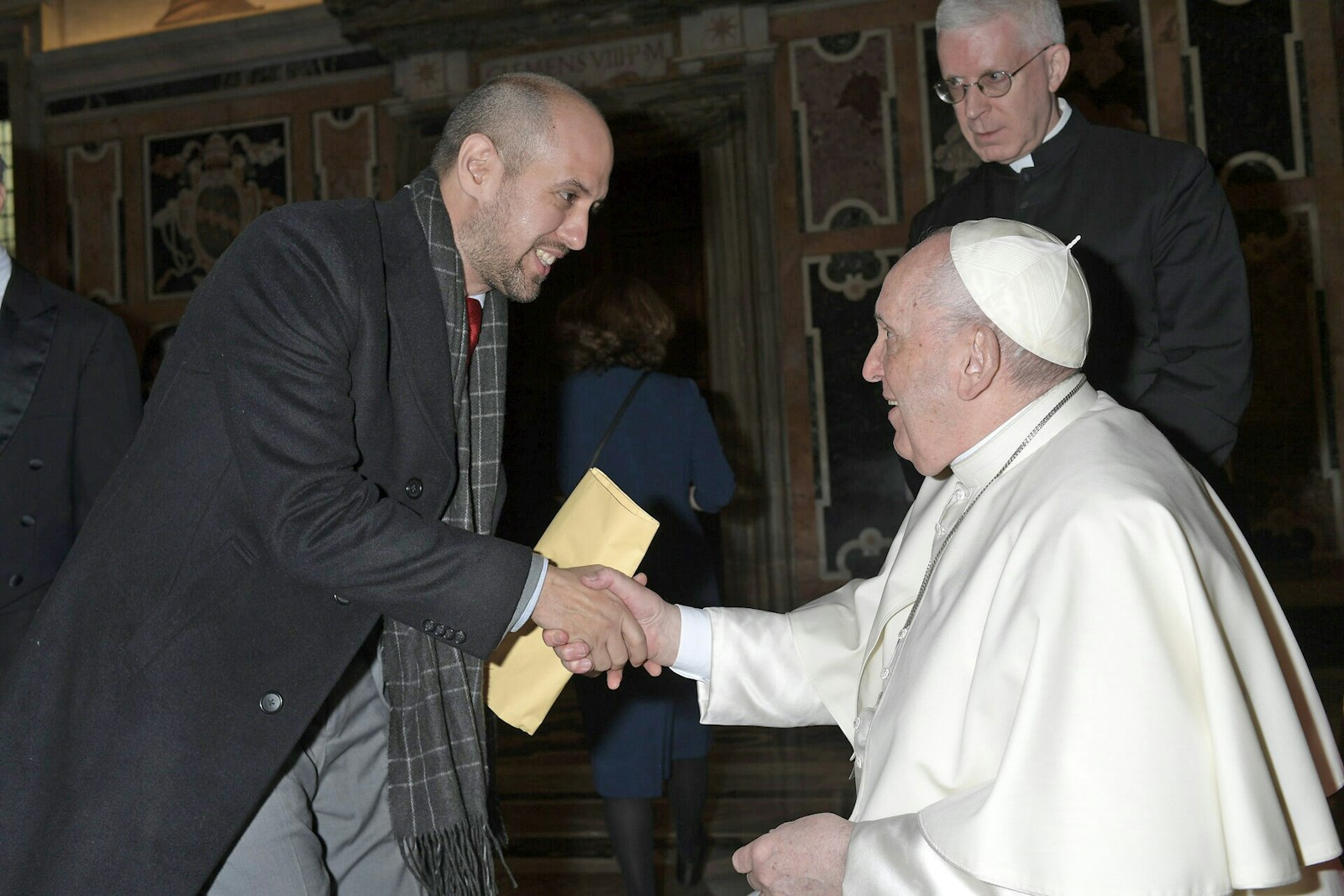 While the seven continental assemblies gathered input from Catholics across the globe, the Digital Synod was the brainchild of the Vatican's Dicastery for Communications, designed to include those who may not be connected to the institutional Church, including fallen-away Catholics and young people ages 18-40 who spend much of their time online, De Urquidi said.
De Urquidi said he was first approached by Msgr. Lucio Adrián Ruiz, secretary for the Dicastery for Communications, in April 2022 about organizing "something small" to help the Church "listen to those in the digital continent."
"He said, 'Let's invite five or six Catholic influencers and start by creating something to listen," said De Urquidi, who in 2019 founded Juan Diego Network, a network of more than 70 podcasts producing Catholic content for Latinos. "We need to listen to everyone, and show them that, as a Church, we see them."
De Urquidi and others began reaching out to their digital audiences, and before long, the effort grew to include more than 200 Catholic online influencers. The process included surveys through Facebook, Instagram, TikTok and other digital platforms, reaching an estimated 20 million people.
The initiative also included prayer events, including one event at the tomb of St. Peter in Rome. More than 150,000 survey responses were received, and feedback from the sessions were compiled into a document that was submitted during the first phase.
Then, the digital continent was invited to be part of the continental phase by Cardinal Mario Grech, the secretary general of the synod. They followed the same methodology the physical continents did, spiritual conversation, and submitted a final document in March this year.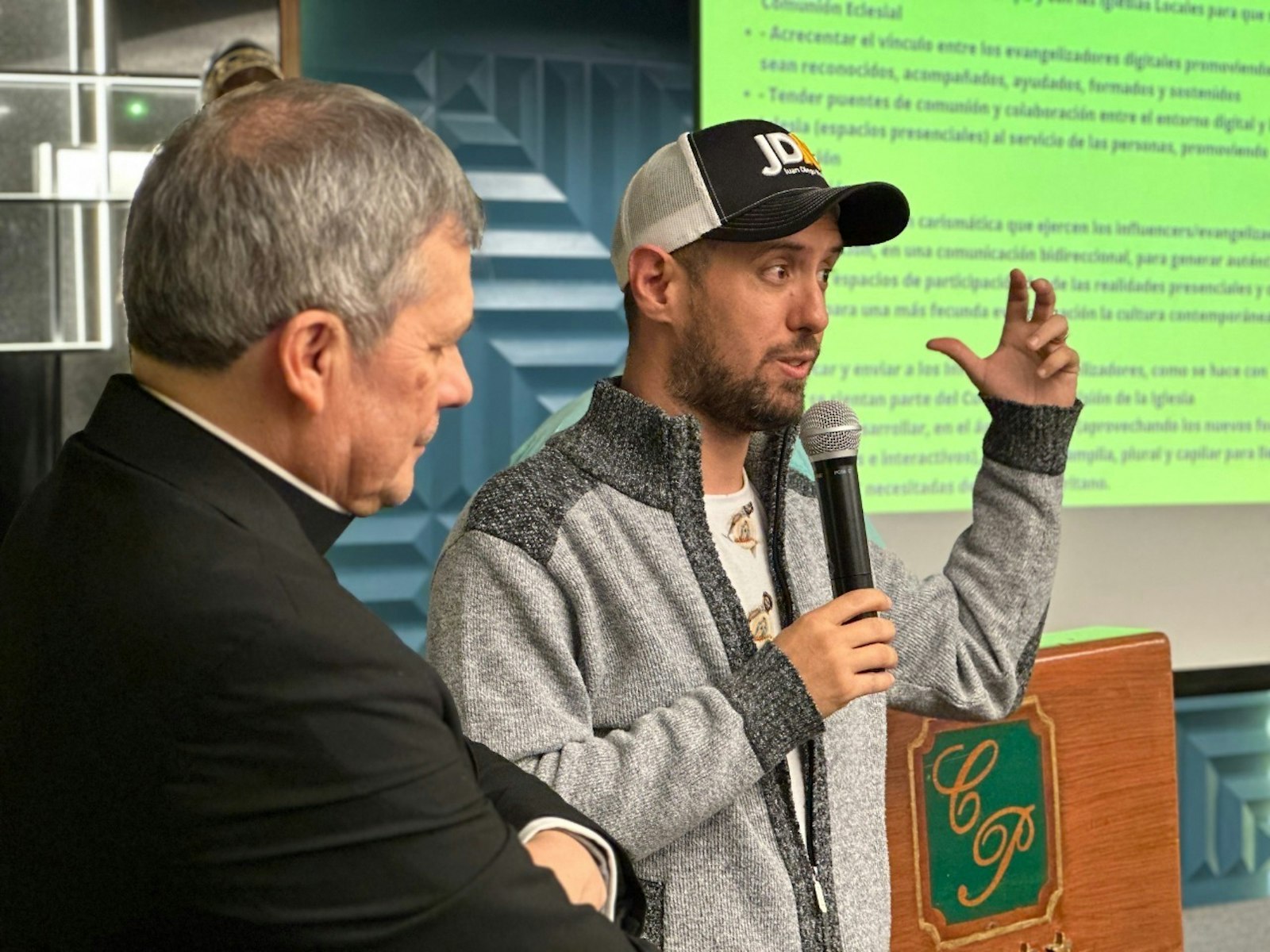 More than 30 percent of those who participated in the Digital Synod were atheists or agnostics, De Urquidi said.
"But they're baptized, so they're Catholics, even though they're not actively part of a parish," he said. "We were listening to God, listening to each other, and listening to ourselves."
De Urquidi acknowledged fears that the synod's listening process might invite voices that disagree with the Church's teachings, but said listening — even to those who disagree — is a critical first step in evangelization.
"When you go to the doctor, the doctor doesn't tell you, 'You need this,' or 'You need that,'" De Urquidi said. "He's going to ask you questions. He's going to listen, and then he might tell you, 'You need to start doing this, or leave this thing you are doing because it's not good for you, or change here.' But first is listening."
There's been a lot of confusion surrounding the Synod on Synodality, De Urquidi said, with some voices claiming the synod will seek to change Church teaching. However, he said, that's not the synod's purpose.
"The Code of Canon Law is very clear: The synod is a consultative body. We can't change anything," De Urquidi said. "It's supposed to be a body that advises the pope in certain things, and then the pope will do whatever he feels the Holy Spirit is leading him to do."
"That's why the (post-synodal) apostolic exhortations are part of the magisterium, not the final document of the synod," De Urquidi continued. "There can be a lot of discussion, but we are not going to change dogmas or doctrine. The synod is not even going to change discipline. What we will do is discuss what the Church needs to do to bring God's love to everyone through the Spirit. The pope will then hear the advice and decide what to do with everything."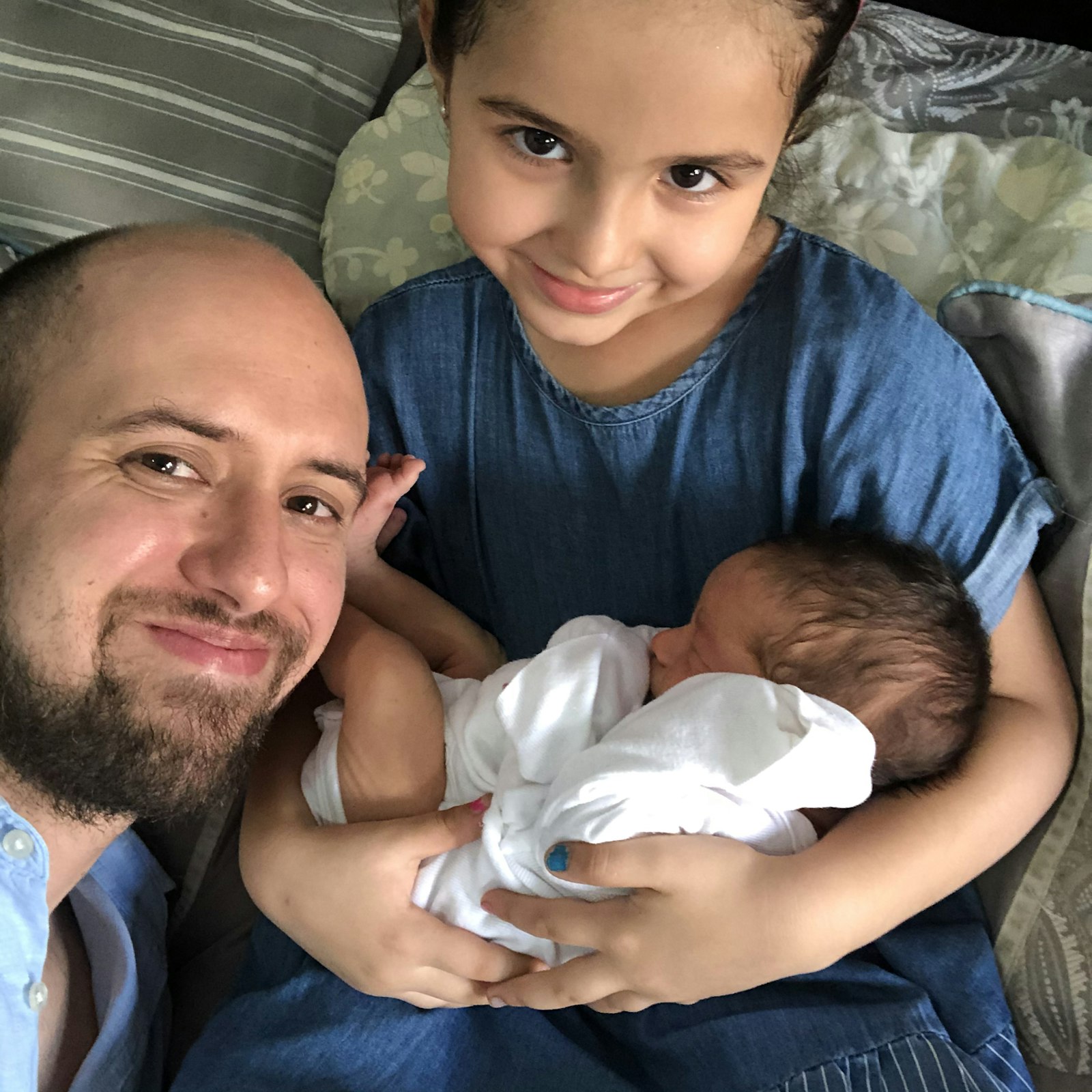 De Urquidi also participated as an envoy in the Latin American assembly of the pre-synod continental phase in El Salvador in the spring. He said while he was appointed to the synod based on his digital work, he plans to bring his "whole self" to Rome.
"I'm one person. Whether I'm on a podcast, on social media, at a party, or when I'm at Mass, I'm the same person," De Urquidi said. "I'm a married man. I have a family. I was born in Mexico, and I've been involved in different parts of the Church. So I won't just be bringing the part of José that's the internet part."

De Urquidi said he doesn't know what to expect when he arrives in Rome for the synod's first general assembly in October, but added he's sure the entire experience will be steeped in prayer.
"Everyone who is participating in the synod will be in a spiritual retreat for four days (just before the synod), which I think is really great," De Urquidi said. "Jesus has to be present everywhere. It's very important to bring his love and his call to build the kingdom."
Copy Permalink
Hispanic ministry
Culture and Media