Founded by the Good Shepherd sisters, nonprofit has helped thousands find hope, including human trafficking victims

DEARBORN HEIGHTS — In 1883, five Sisters of the Good Shepherd made their way into the city of Detroit to establish a home in Ward Mansion on Fort Street for young women and girls who had fallen on desperate times. Armed with the mission set out by their foundress, Sr. Mary Euphrasia, over the next several decades, the sisters housed hundreds of young women and girls in what they named Good Shepherd House.
The sisters outgrew their facilities and prayed a novena asking God to help them find a new, bigger home for their girls. In an answer to their prayers, the Ford family generously stepped in to provide a solution — 50 acres of land in Dearborn Heights. The sisters purchased the land for one dollar and, in 1942, opened their new facilities, complete with residence halls, schools, a powerhouse and an auditorium. They maintained open land, trees and the river that runs on the property, and they named it Vista Maria.
To this day, Vista Maria's campus on West Warren Avenue has served thousands of girls through a restorative care approach and has expanded its menu of treatment and services to include mental health assistance, adoption and foster services, aid for human trafficking victims and residential and transitional living services as times have changed and needs have increased.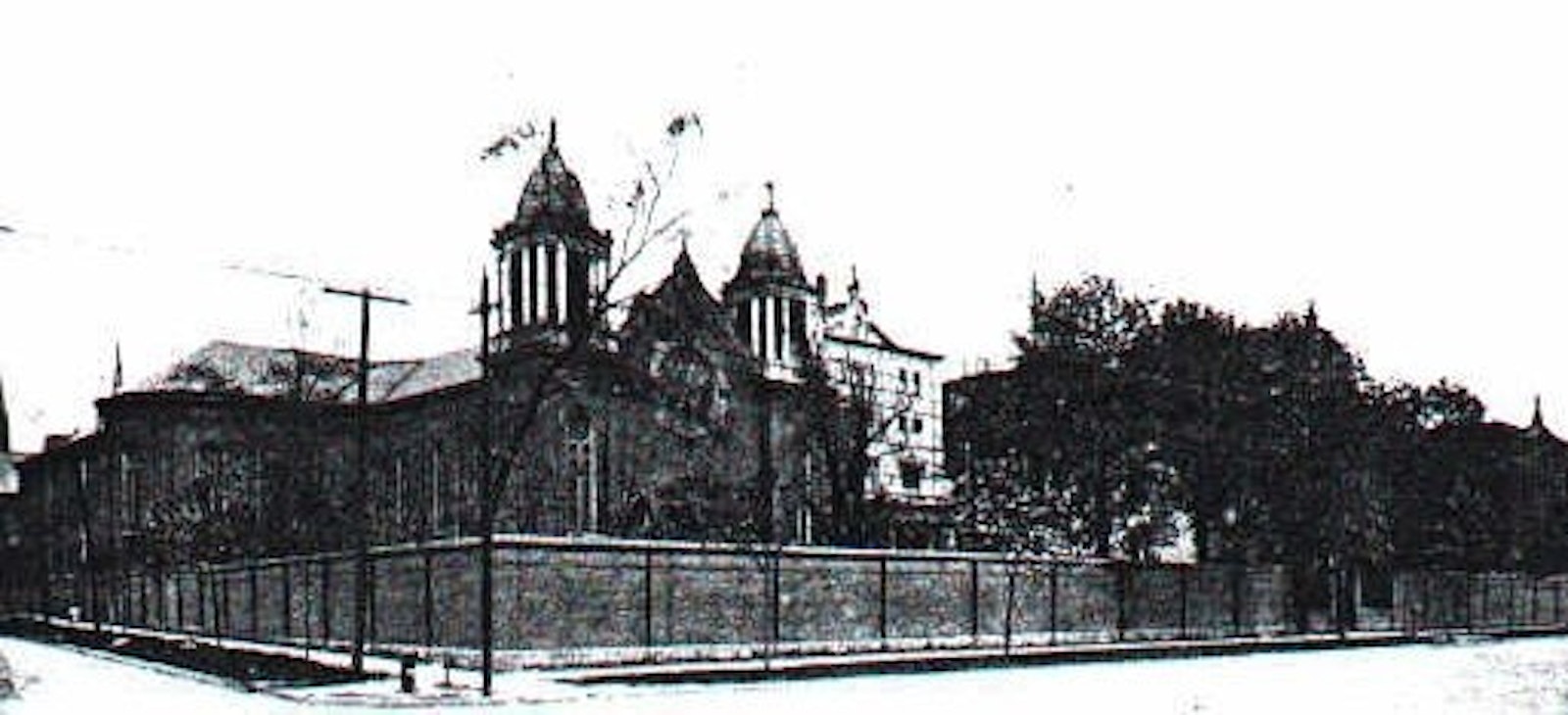 Vista Maria has continued to fill a void in mental health treatment and rehabilitation and does so with the spirit of zeal brought to Detroit 134 years ago by the sisters, whose mission to uphold the dignity and spirit of each individual remains intact.
In the past decade, under president and CEO Angela Aufdemberge, Vista Maria shifted, becoming a trauma-informed care facility. The nonprofit added a program specifically for girls who had been victims of human trafficking, expanded into foster care, and is now focusing on a new endeavor: care that involves the entire family.

Aufdemberge began volunteering at Vista Maria in human resources in 1997. Within a year, she became a board member until 2011, when she was asked to become CEO. Aufdemberge cares deeply about Vista Maria and its campus; she has long been drawn to helping young women advance and become everything they can be, which is why she has stuck around for 24 years.

Aufdemberge doesn't have daughters of her own — she has three sons — but says the girls who pass through Vista Maria are "my girls." She strongly believes education is the key for any young woman to advance and fulfill her dreams.

"Education is part of that process of empowering yourself, and so I was very drawn to that," Aufdemberge said.
As a person of faith, the mission of Vista Maria was attractive to her. Aufdemberge said part of this mission has always been to respect the spiritual foundation of every child with whom they work — not necessarily to evangelize, but to "do unto others" as Scripture commands.

Trauma-informed care: Respecting individual worth
One major change Aufdemberge implemented at Vista Maria was the introduction of trauma-informed care.
Often, people may see verbally and physically aggressive behavior in children as a sign that the child is "bad," Aufdemberge said. However, as the team at Vista Maria began to learn, trauma can affect the brain in profound ways, leading children to create adaptive behaviors to help them cope and survive in situations of trauma and aggression.

Reframing care through this lens has been life-changing, Aufdemberge said. Rather than punishing children for being "difficult" or "bad," caregivers at Vista Maria strive to support children and create new methods of coping.

"Trauma-informed care is about looking at the child and saying, 'How do I develop a sense of individual worth, (help them feel) worthy of life, to develop feelings management?'" Aufdemberge explained. "How do we teach a young person to understand trauma triggers and to respond differently?"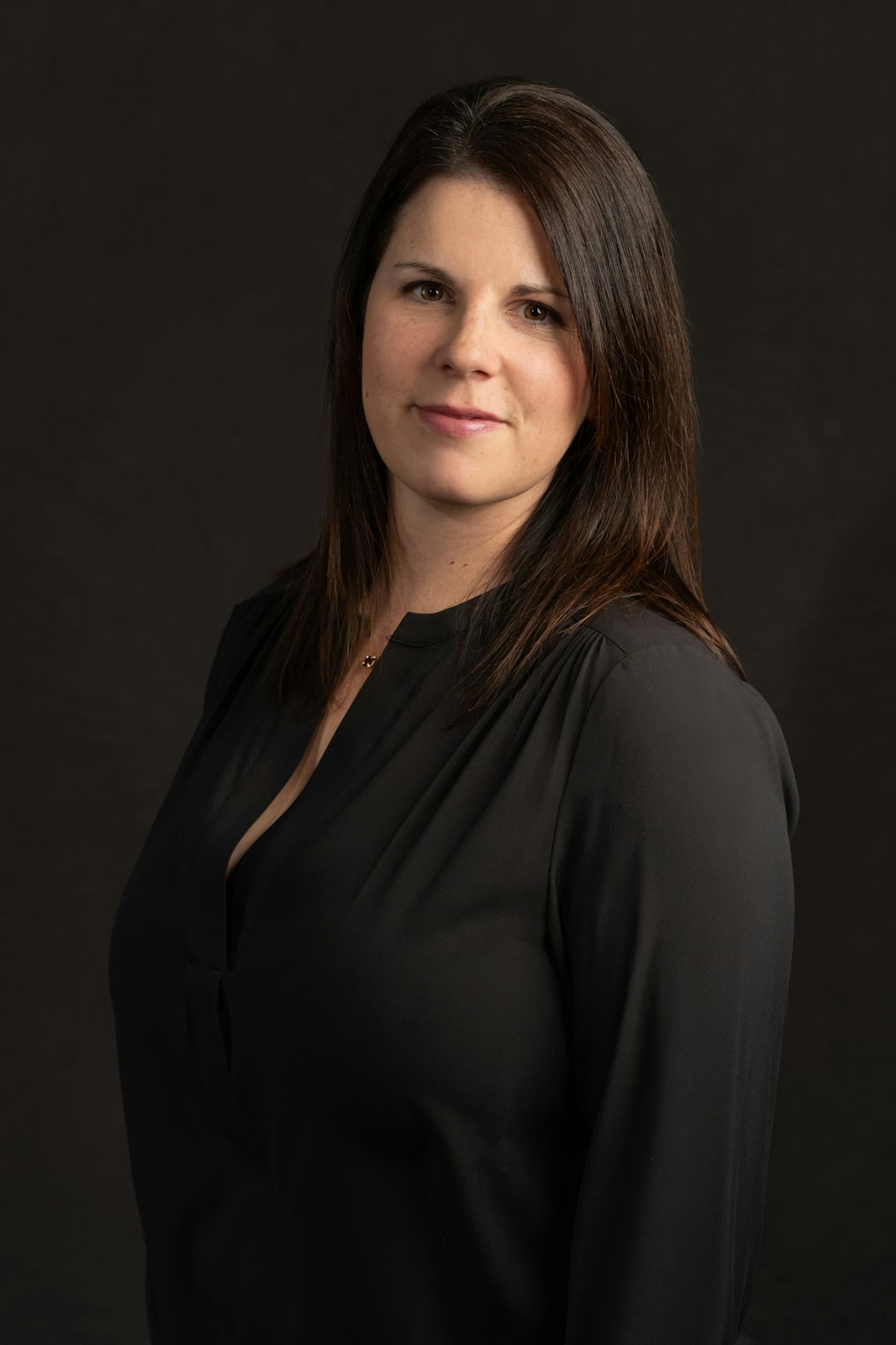 Part of this approach meant abolishing a previous system that awarded girls points for good behavior, which earned them the right to participate in activities and outings. This mindset has been flipped on its head — everyone in the family gets to participate.

"For example, let's suppose you get elevated, you have a bad phone conversation with your birth mom, you hang up the phone, and you rip the phone right out of the wall and then put a hole in the wall. The old approach would be to say, 'Go to your room, you are grounded, you can't go anywhere for a week,'" Aufdemberge said. "Now, the restorative approach would be, 'Let's talk about what happened. What could you have done better, how could we have helped you bring it down?' It might (also involve) working with the facilities person to patch that hole."

This approach would also entail having the young person apologize to the other children who were going to make phone calls but now can't, Aufdemberge said.
"We work through it, and it takes more time, but it is a better learning tool than punishment and points," Aufdemberge added.
In the six years since shifting to trauma-informed care, Aufdemberge has seen a difference. The children know how to self-regulate, which means when they leave the campus to re-enter the world with their families, they leave with a toolset to help them handle situations that might have previously triggered their distress or trauma.
"Our job is to teach you so when you are in your home setting, you have a new set of skills to de-escalate, so you don't let situations with your mother escalate where you end up yelling and shoving. You have to unlearn those unacceptable behaviors," Aufdemberge said.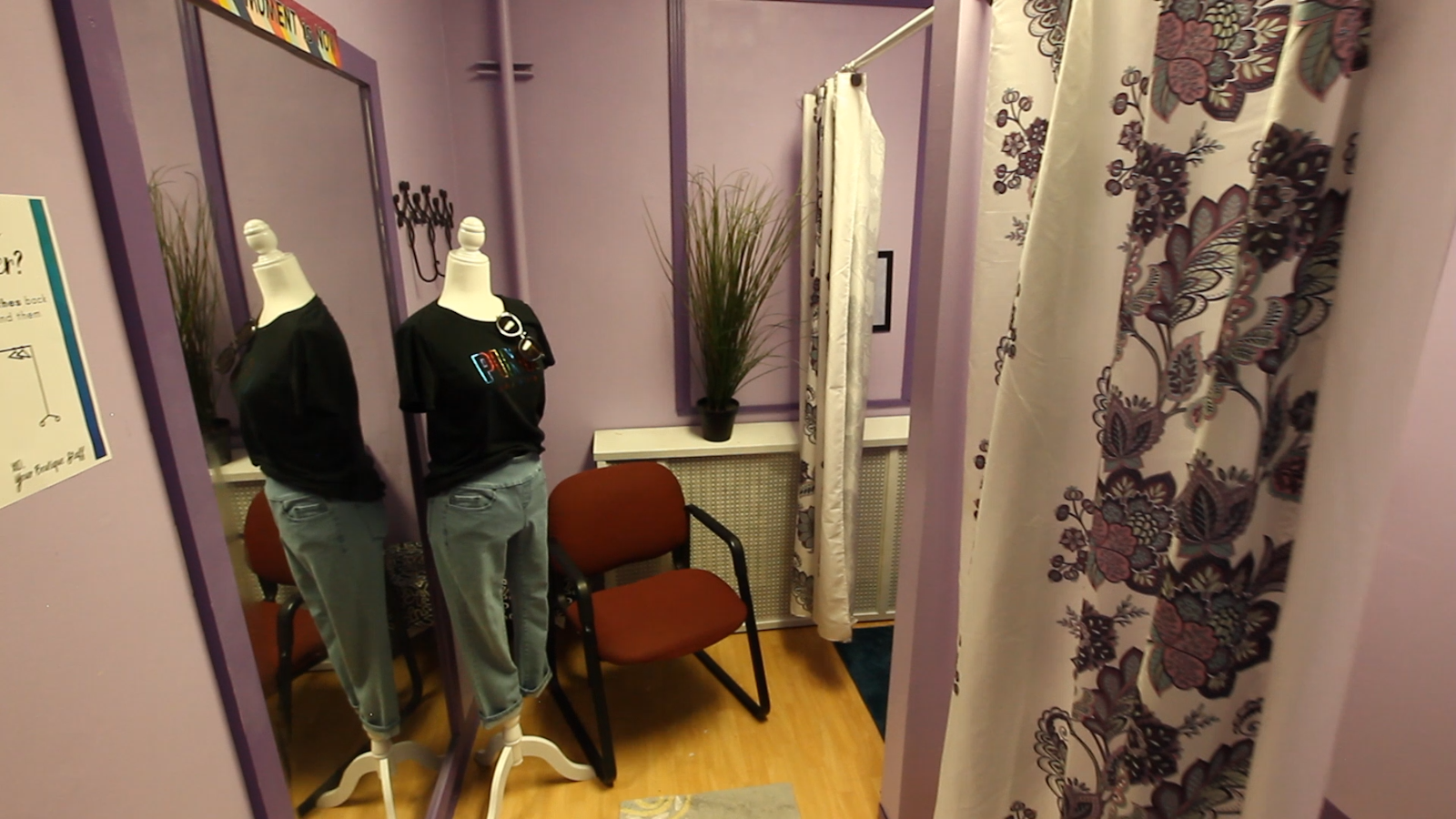 In addition to a focus on restorative care, under Aufdemberge's watchful eye, Vista Maria has shifted to a focus on reuniting and restoring the family. When possible, staff engage parents or other family members in the trauma healing process, so when a child leaves Vista Maria's care, they have a network of people who have been working with them to re-route behaviors.
It doesn't always have to be a blood relative, though.

"For our young people here, sometimes those family members have been the primary perpetrators, but that doesn't mean you don't need a familial connection and network, so we have to create that," Aufdemberge said. "If there is family, we are taking them on the journey so that when reunification happens, we want them to be as skilled as we are.
"We used to say you are going home for the weekend and you are getting a 'home pass.' The child shouldn't have to get a pass to go home. You have to think about our language and what we do differently. I have some staff that say they are our babies, but they never were our babies. They are somebody else's, and we are here to help the family."

The last sister on campus
While founded by the Sisters of the Good Shepherd, Vista Maria is now mostly run by laypeople, and although grounded in its Catholic foundation, it is not an explicitly Catholic ministry. However, the spirit of the sisters is still maintained.
Sr. Janice Rushman, RGS, is the only remaining sister living and working on campus. Born in Wyandotte, she joined the religious order in 1959, fresh out of high school, inspired by the work of Vista Maria. The second oldest of eight kids, Sr. Rushman grew up in a solid family home, but became acutely aware not everyone was as lucky as her.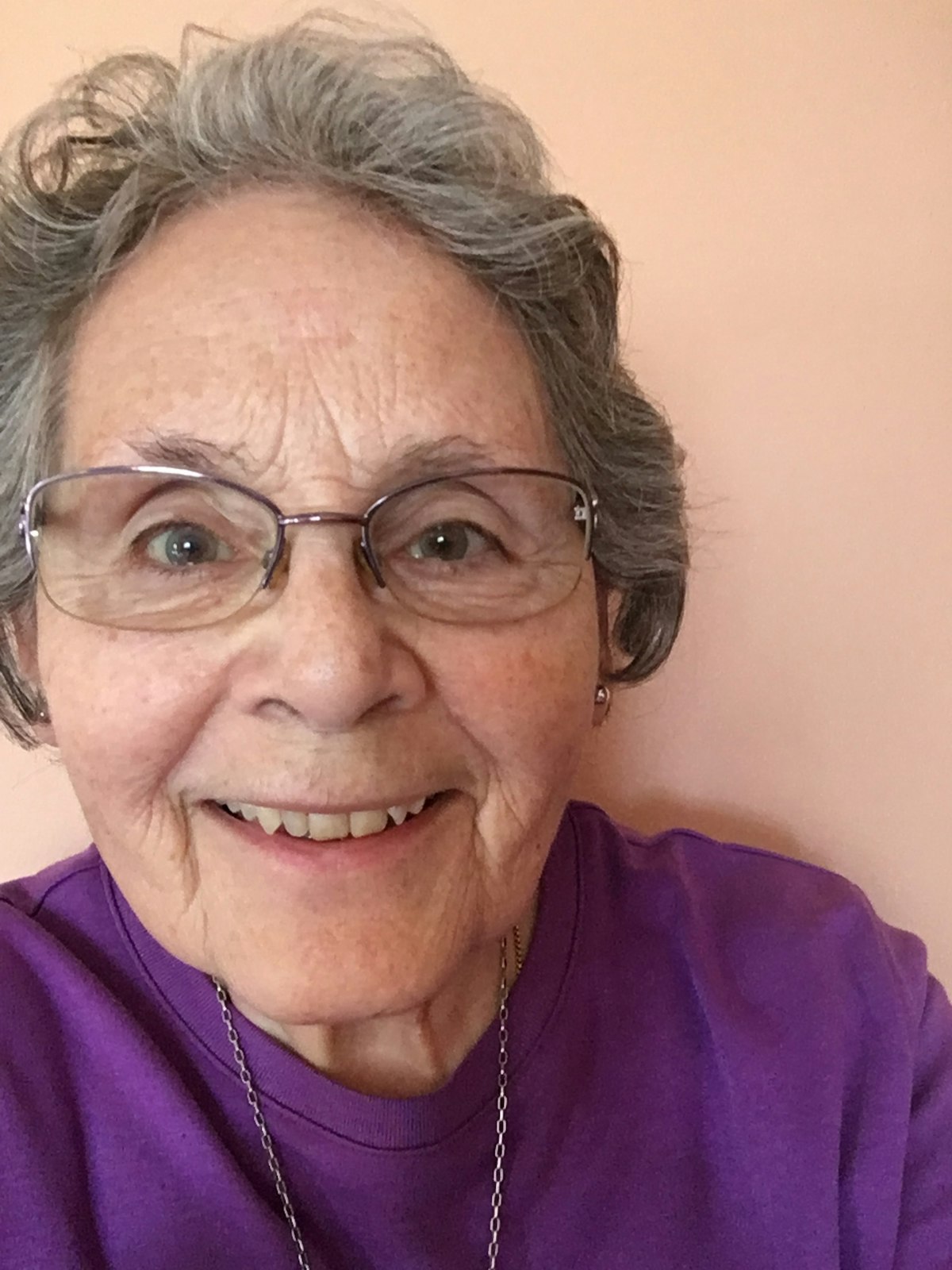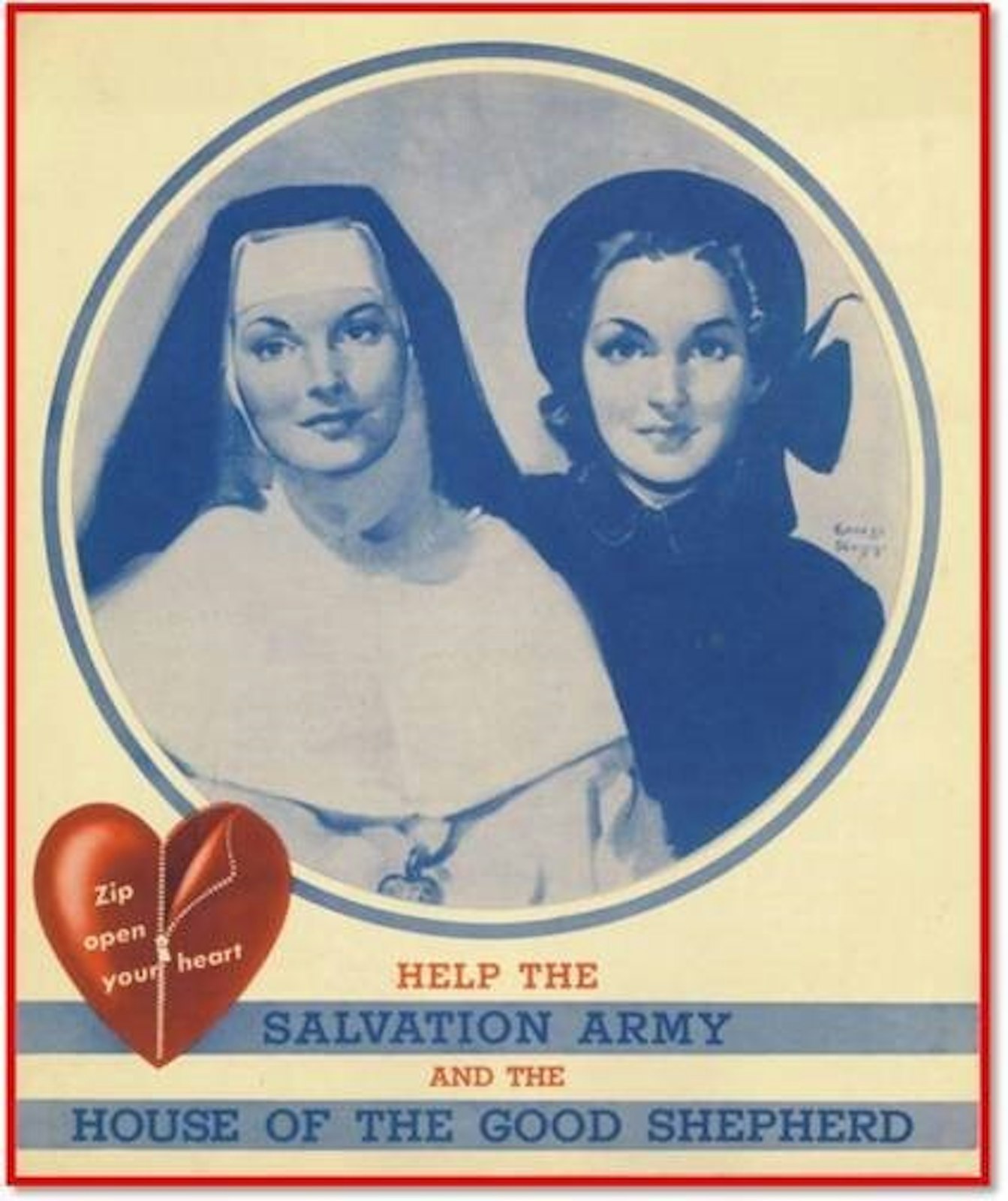 "I always had a level of compassion, particularly for other girls who struggled and didn't have the kind of support that I did," Sr. Rushman said. "I had been blessed by God in so many ways, and it just seemed to me that the best way to thank God was to commit my life in service to God and to God's people. In particular, I just had a feeling for young people, hurting people."
Sr. Rushman had no interest in being a nurse or a teacher — as many sisters did in other congregations — but with the Sisters of the Good Shepherd, she could go directly into social work.
"The desire of my heart was really to work in the group with the girls. In those days, we called them house mothers, and that was the desire of my heart: to be a house mother with the girls," Sr. Rushman said.
Since completing her novitiate in Cincinnati and professing her final vows, Sr. Rushman has spent time in various Good Shepherd locations, working with women and girls who have experienced trauma, abuse or neglect. In 1976, she was sent to Vista Maria and spent four years on campus. She later returned in 2009 and has been on campus ever since.
By the time Sr. Rushman joined the order in 1959, the sisters had pivoted to working solely with adolescent girls who were in "difficulty." Previously, the sisters had also taken in girls who weren't necessarily troubled but whose parents had fallen on hard times.
"These girls were often called 'preservats,' meaning they were being preserved, protected from negative fates, from getting into difficulty," Sr. Janice explained. "They were always kept separate from the girls who came and had more experience in the world and had been involved in different situations and behaviors, not all of which were healthy."
However, over time, the sisters began to focus their care on adolescent girls who were in trouble, realizing that other organizations could better help the "preservats" and the younger children.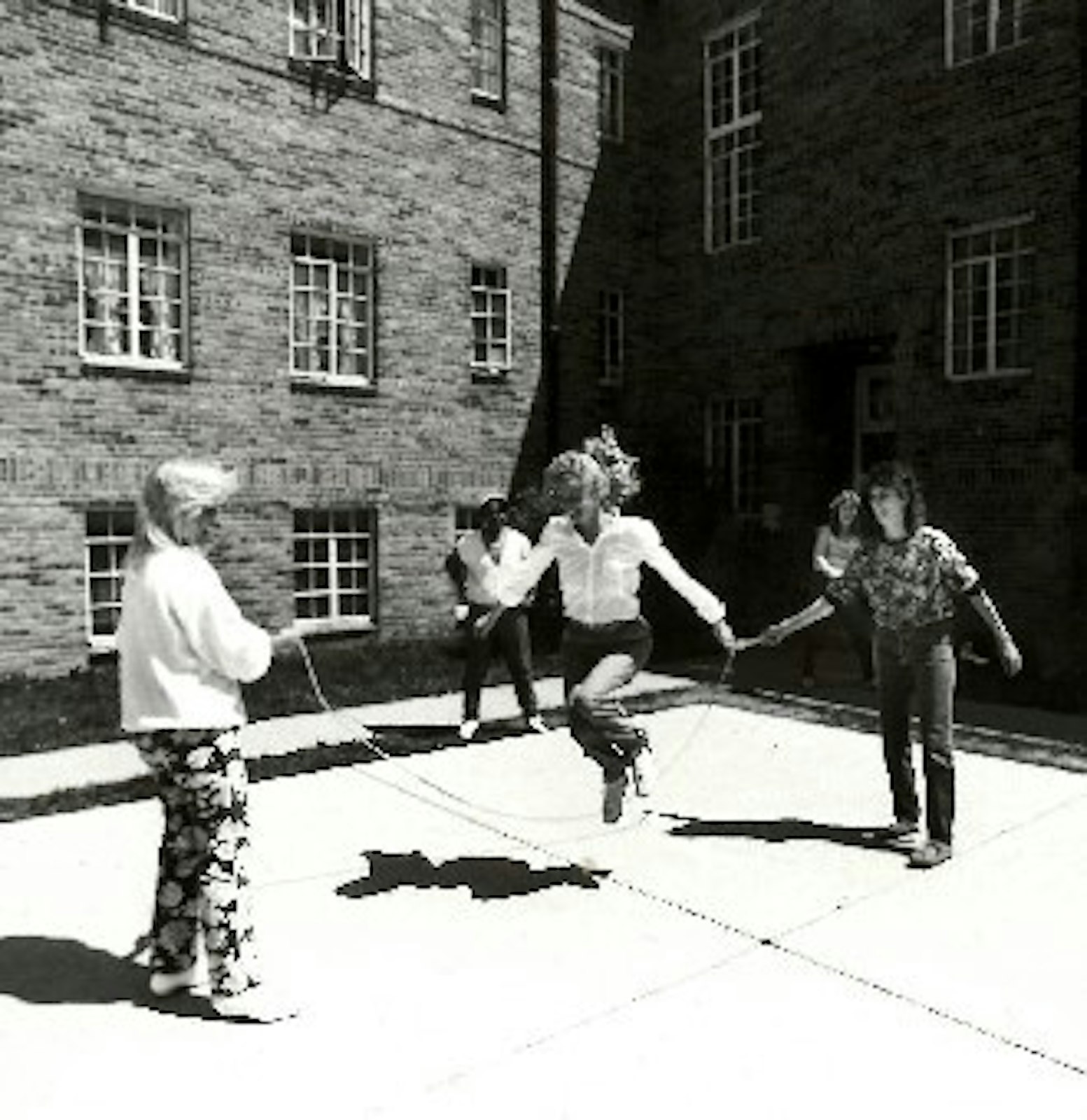 In 1976, the Vista Maria campus was only housing 36 girls in a space that could accommodate 200. The courts had stopped sending Vista Maria the girls whom the sisters were adept at helping, and the congregation mulled closing the campus for good.
"That very summer, the state of Michigan approached us and asked us to consider drafting a proposal to work with a new set of girls," Sr. Rushman said. The wording of the state's proposal stuck with her: "girls who were, and I quote: 'aggressive, assaultive, emotionally and behaviorally disturbed adolescent girls between the ages of 13-18.'"

The sisters had never had success with these girls in the congregate setting — the staff-to-girls ratio was small, and for girls who were a danger to themselves and others, the model hadn't been sustainable. However, this demographic was where the greater need was surfacing, and the sisters agreed to write a grant asking the state for funds to make it happen.
The grant was accepted, and the sisters expanded: they hired a director and created the Vista Intensive Treatment for Adolescents (VITA). VITA was designed for 12 girls. The sister revamped a building to make it safer, removed the dorm model and gave the girls their own rooms.

Since 1976, the program has gradually crept across campus, Sr. Rushman explained. Now, every girl who is referred is in need of more intensive treatment. The difference, she said, is that girls today have experienced more intense trauma, and intense mental health, emotional and psychiatric needs than the girls who first laid the groundwork for the program in 1976.

A wide range of services
As of this spring, 55 girls between the ages of 11-18 are involved in Vista Maria's residential health treatment program, and a number of women between the ages 18-24 who are either homeless or have aged out of foster care live on campus in next-step transition housing, said Mary Vogt, Vista Maria's chief development officer. The campus also has added housing specifically for survivors of human trafficking.
"There are two sides of our programming: there are young people who have needs because of abuse and neglect, but they can stay in the community, so the supports are more community-based and less intense. They don't live here; they might come to school here, but they live in our foster families, or they might be a little bit older and in a community independent living home," Aufdemberge explained. "The other side is mental health treatment, and that is intense. The elevation here has been truly about psychiatric stabilization."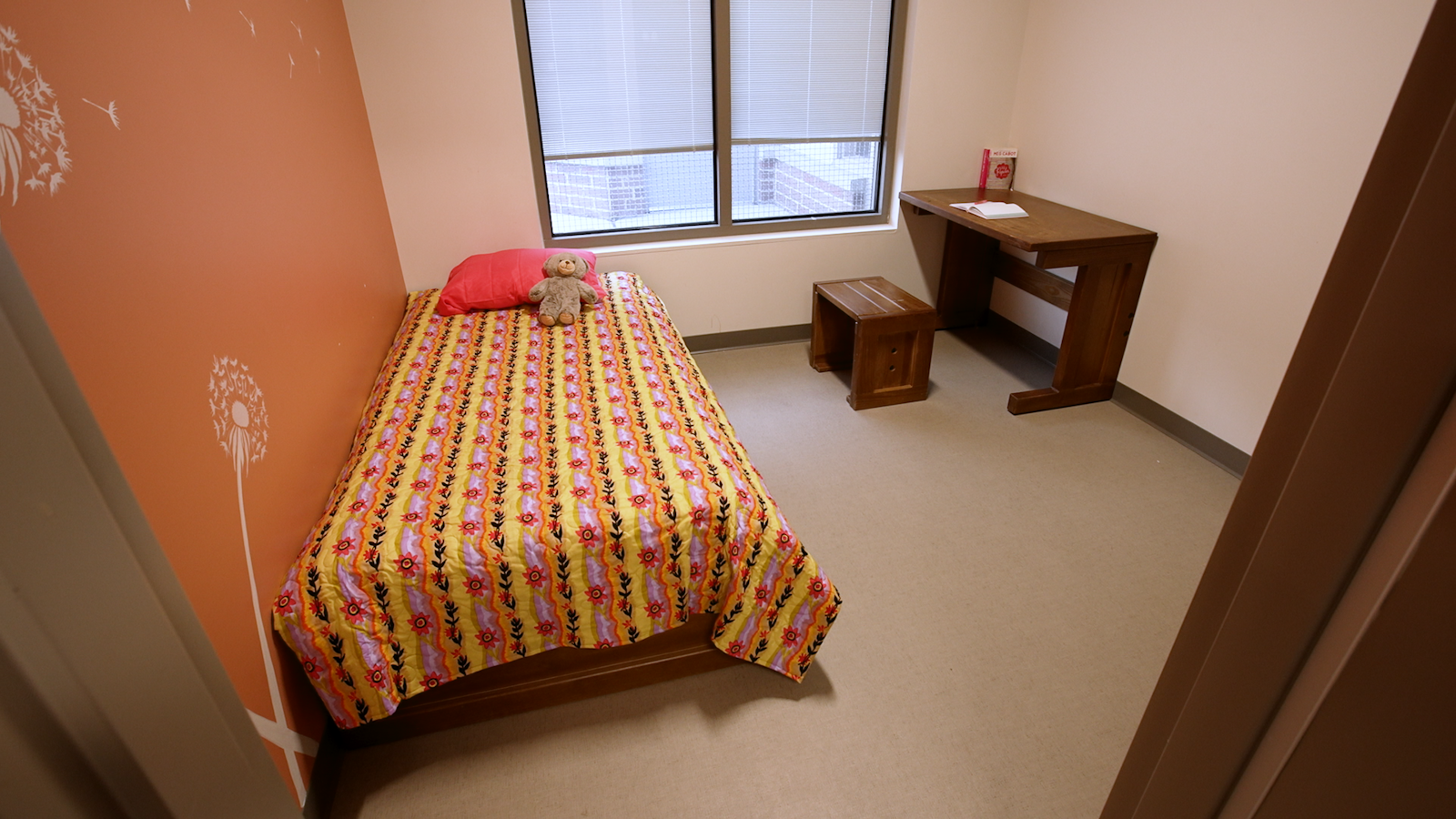 While Vista Maria has always offered on-campus housing, Vogt said there has been a concentrated effort by the state of Michigan to limit the length of stay.
"Kids don't belong in residential treatment, and moving to shortened lengths of stay is the goal. The average length of stay is six months or less," Vogt explained.
Vogt said the goal is either to reunite children with their families or to get them back into the community; in order for this to be a possibility, Vista Maria needs to license families for foster care.

"Many of our referrals, like for our residential mental health, come from our partners at the Michigan Department of Health and Human Services," Vogt said. "A young person may have been removed from a home for abuse or neglect. They may have failed foster care placement, and they may be placed with Vista Maria because they are showing symptoms of acute mental illness. Students end up on the campus through a court order, or a judge along with a case worker would determine that staying on the campus is the best fit for that young person and when they are ready to move on."
Vista Maria has a robust foster care program for both boys and girls up to the age of 24. The program has grown significantly. Annually, approximately 600-800 youths and their families are served by the programs, Vogt said.
Education
Beyond housing and trauma care, Vista Maria's campus also hosts two schools: the Clara B Ford Academy, which is only for girls in the residential mental health program, which serves 60 middle school and high school students, and, just upstairs in the same building, Vista Meadows Academy, which serves 89 students, girls and boys, who travel from off-campus and is strictly for high school students.
While the schools are not meant as long-term educational options, Vogt said staff try to structure every day like a regular school day. Because Vista Maria tends to take in the children who are in most need of help, Vogt said, students are often those who have failed out of foster care, been kicked out of school or are experiencing severe mental or physical trauma.
Karen Hall, vice president of academics, has worked at Vista Maria for 28 years. All of the teachers are trained in trauma-informed care, and the schools offer a special program for credit recovery. Tutors are regularly available to students, and a special education team is always present. The goal: to help children graduate.

"We always tell our students that you have to be a willing participant, because obviously, we can't do the work for you, but we can help you create the plan and help you with that plan to be successful," Hall said.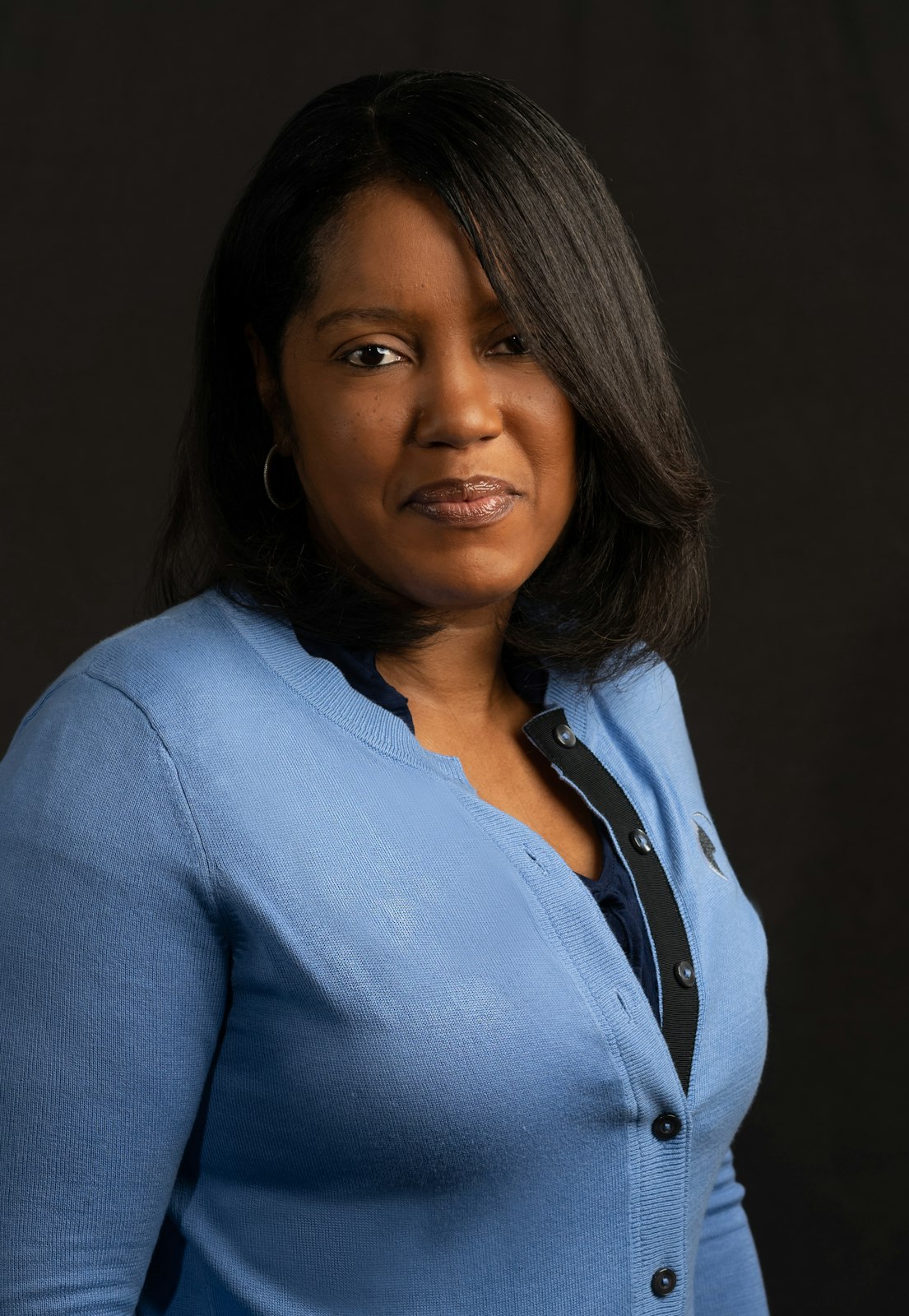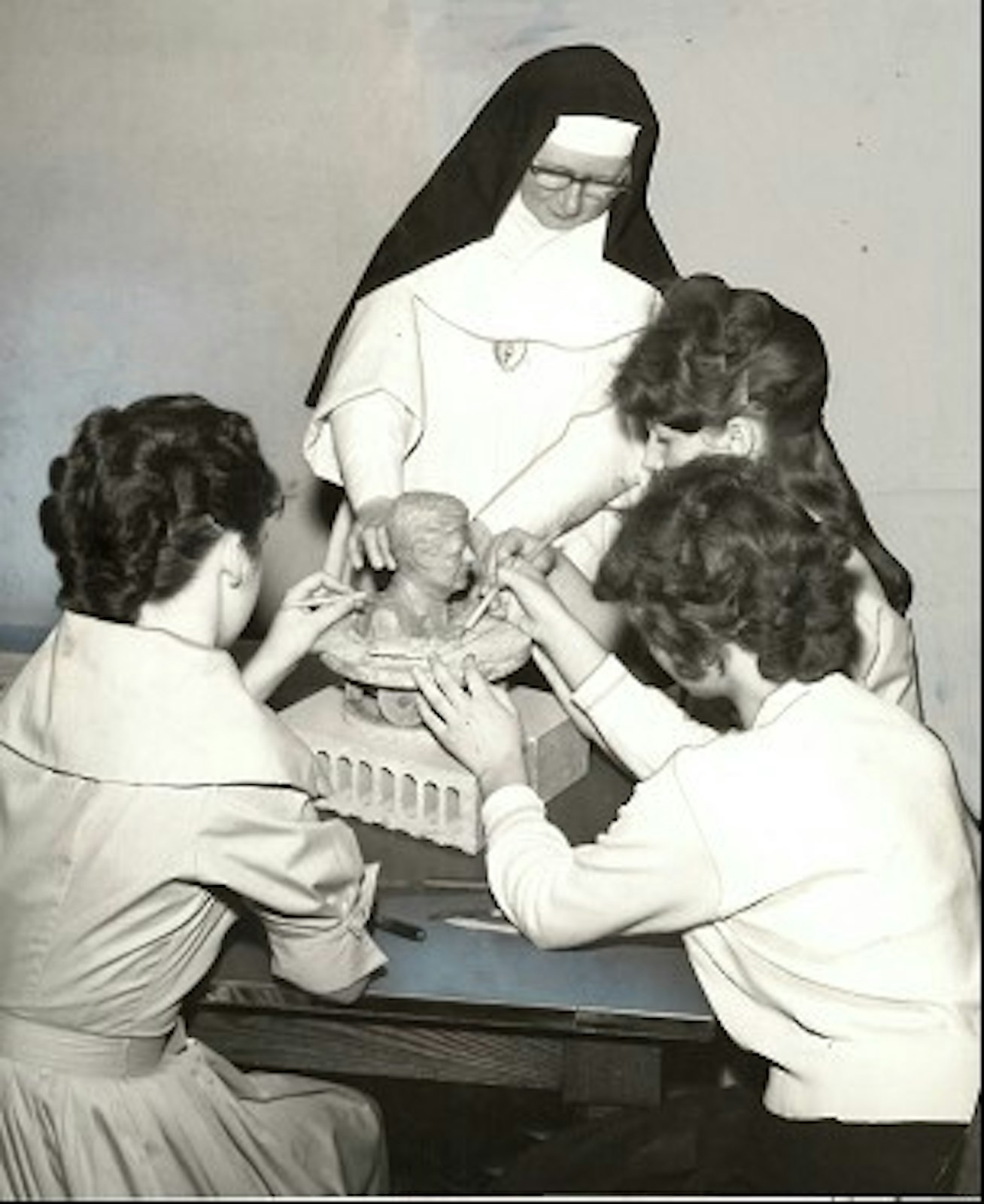 Since she arrived in 1995, Hall said the student population has changed significantly; today, they are helping students whose mental health issues are more severe than ever, Hall explained. This has required educators to adapt.
"What we try to do with these young people who have the greatest need is we make sure there are touchpoints every day," Hall said. "If they are not in the right headspace, they are not learning."
A rotating selection of after-school activities are offered, such as art classes, yoga, and music, Vogt said. For some students, it might be their first exposure to extracurriculars.
"It is all student-driven," Vogt said. "So the kids might say, 'I want to learn about robotics,' so we try to find a vendor who can come in and do a series of five workshops, and at the end, they have built a robot."
Children aren't forced to participate, but are encouraged. Some days are good, and some days are not, Vogt explained.
"They're just surviving, they're trying to survive," Hall said. "We find a lot of our youth who come to us have been abused or neglected or trafficked. And so, oftentimes, school is not a priority."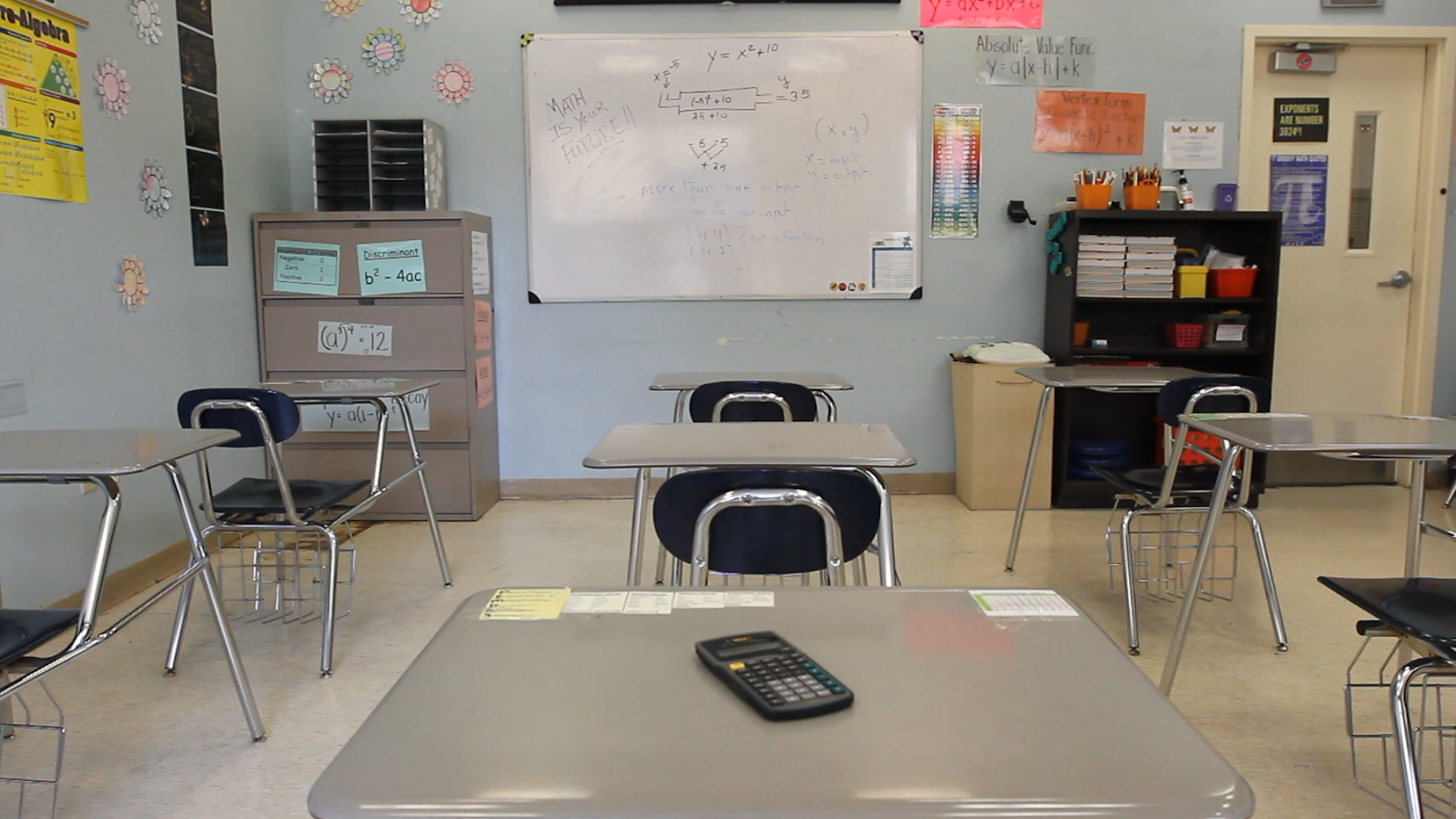 In order for school and extracurriculars to be a success, mental health and trauma issues need to take a front seat, Hall said. Vista Maria employs an integrative approach in which everyone on staff works together to create a plan for each child. The team includes therapists, psychiatrists, case managers, school staff, educational specialists and principals, all with the goal of helping each child succeed mentally, physically and academically.
"Vista Maria is just a really unique place — you really have to be mission-focused, and you have to have that patience, but also really a level of understanding for the value of life, the value of a person," Hall said.
Mental health
One of the most important aspects of Vista Maria's mission is addressing the mental and physical health of the girls who arrive on campus.
Meredith Reese, chief integrated behavioral health officer, said all of the girls Vista Maria serves have difficulty because of a loss early in life or significant physical, emotional or sexual abuse. This leads to a host of issues, from major depression, anxiety, eating disorders and self-harm to anger and substance abuse.
"With that also comes some of the physical health challenges: difficulty sleeping at night, obesity, et cetera," Reese explained. "If they've been out on the street, or they've been moving from foster home to foster home, it's gonna be a struggle for any of our kids."
Many have not seen a doctor or have serious dental problems, Reese said. Vista Maria is often the girls' first access to consistent mental and medical health care.
Because of this, a clinical team is readily available on campus. Vista Maria has two contracted childhood adolescent psychiatrists, a pediatrician and medical professionals who offer dental care, eye care and other needs. On staff, Vista Maria has a registered nurse, a health services manager, four LPNs and approximately 10 master's level or certified clinicians.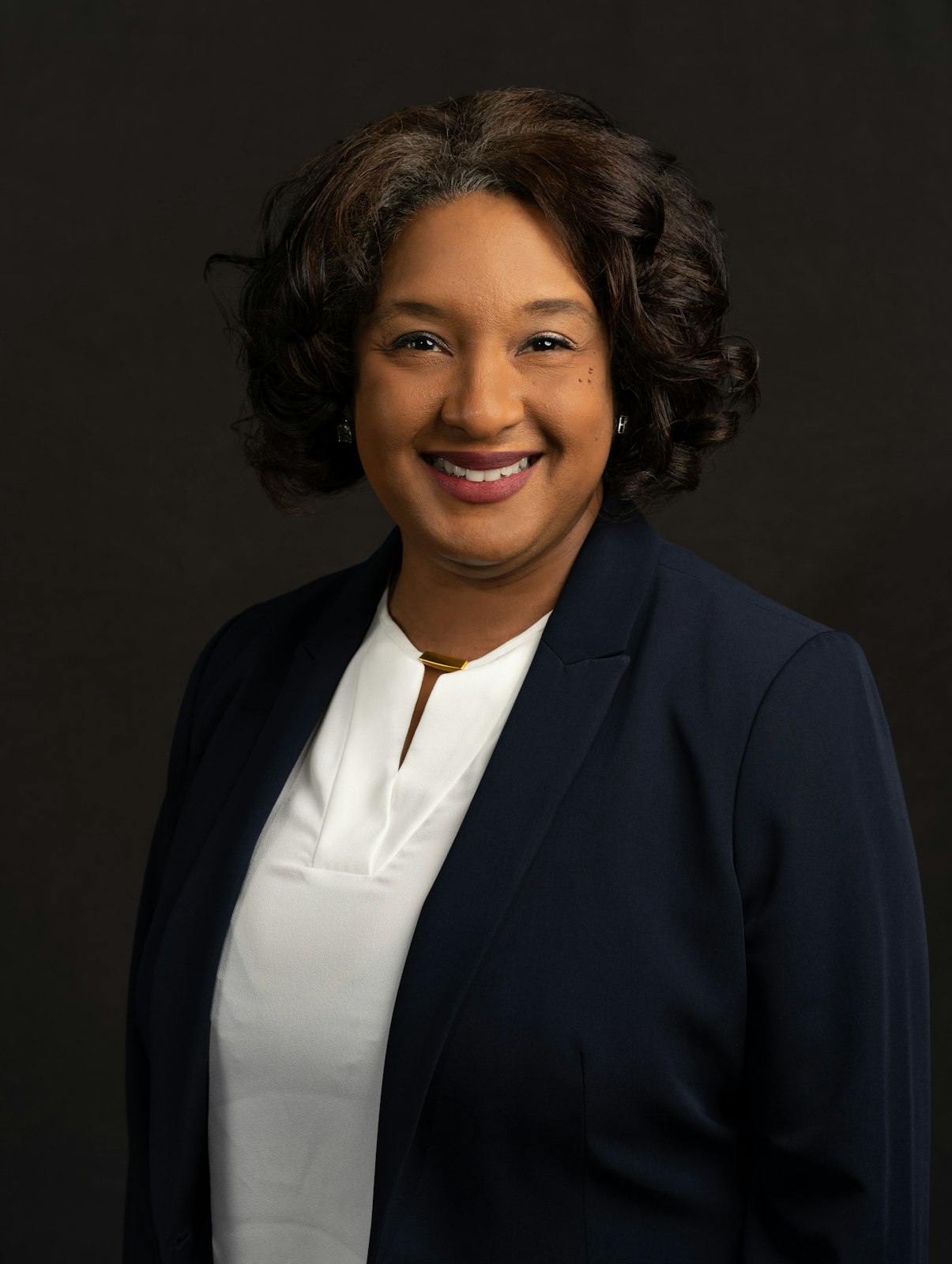 In addition to standard medical care, Reese said Vista Maria offers kids creative ways to express and deal with their trauma, from mindfulness practices, dance and body movement, art, poetry or whatever else is best for the individual child. Children might not always be able to verbalize their feelings and experiences, Reese said.

"We know that trauma settles within the body, so we try to be as creative as possible within our purview for our kids and what services are available," Reese said. "We do our own trauma assessment, and we really find out what is best for that particular kid for what she tells us."
Human trafficking
Perhaps one of the most significant services Vista Maria offers is a focus on human trafficking rehabilitation.
When Aufdemberge became CEO in 2011, she participated in a series of conversations with partner organizations and asked what they wished Vista Maria would offer that they weren't already. While attending a Wayne County team meeting, the answer surprised her: one person said the systems in place were currently giving children back to their traffickers once they left programs such as Vista Maria.
Aufdemberge was shocked; wasn't trafficking something that involved foreign-born children, international borders and smuggling?
As she started to research the issue, Aufdemberge discovered while there were programs that dealt with the trafficking of foreign-born individuals, kids within the local community were being trafficked by family, friends and boyfriends.
Aufdemberge became determined to learn more.
"We started to realize it was interlaced with gangs in Metro Detroit and with smaller communities, kids in neighborhoods being trafficked in their own communities," Aufdemberge said. "Over the 11 years that I have been here, it has wholly flipped to the internet. Kids who live in Mount Clements are trafficked in Livonia. We had a kid in Novi trafficked in Detroit. We had kids in Cadillac trafficked in Madison Heights. The internet has caused an explosion of grooming or entrapment and the trafficking of kids. It is not kidnapping. Some kids are home every night."
Aufdemberge got permission from the board to expand the campus, and in 2014 Vista Maria built a new structure, Deroy Hall, creating a space specifically for women who were coming directly from human trafficking situations. The building can house 16 survivors at a time; Deroy Hall was at capacity shortly after opening.
Vogt said staff began to identify a need in Vista Maria's mental health programs even before human trafficking became a commonly discussed social issue.
"Girls were explaining what was happening to them, and it was being trafficked. We weren't calling it that, and trust me, the girls weren't calling it that, but when they are telling a story about this happening, they were in a trafficking ring. They just didn't know it," Vogt said. "When we put more things together, learn about family history or hear about charges pressed against certain people in the family, you are like, 'OK, well, they were clearly trafficking.'"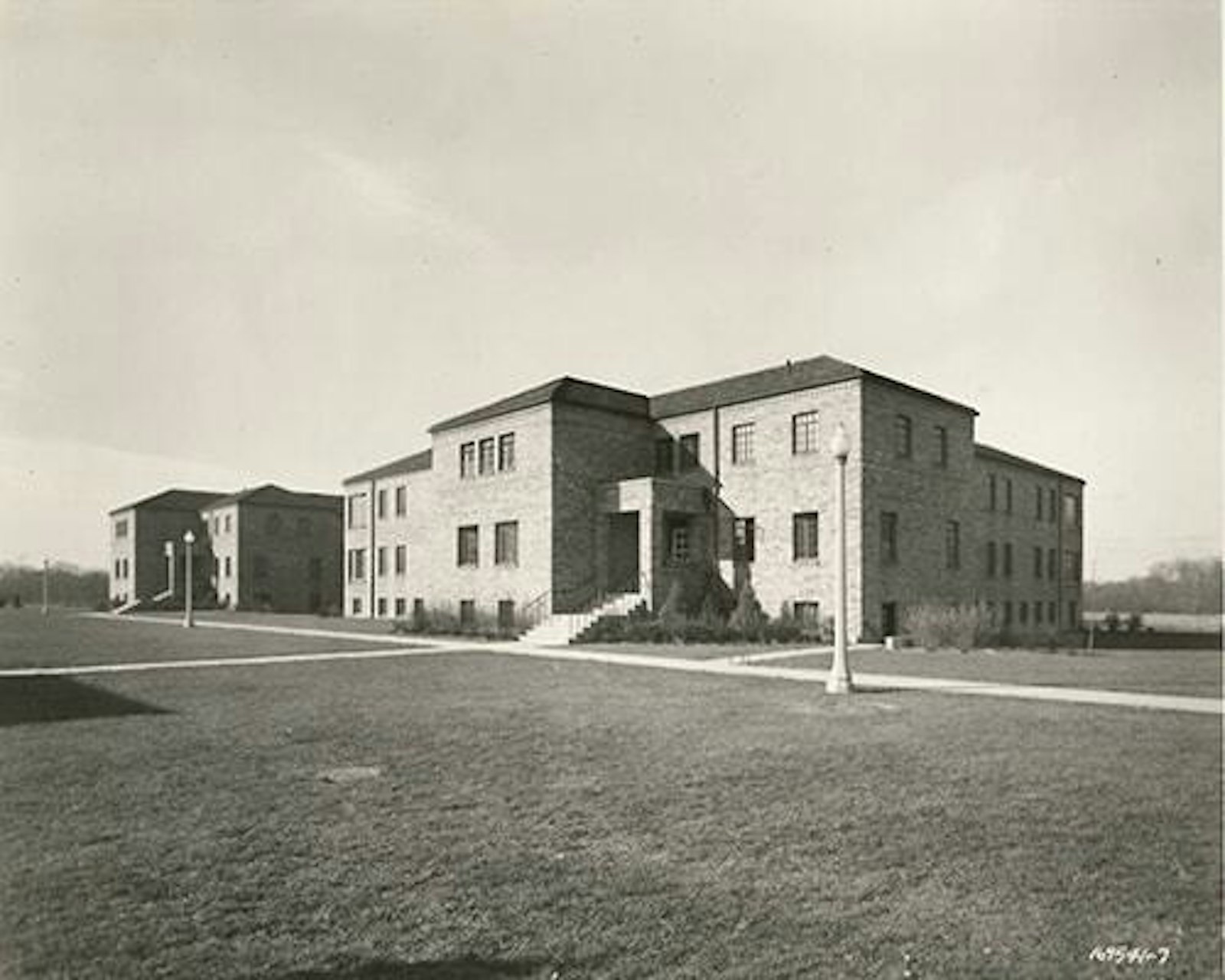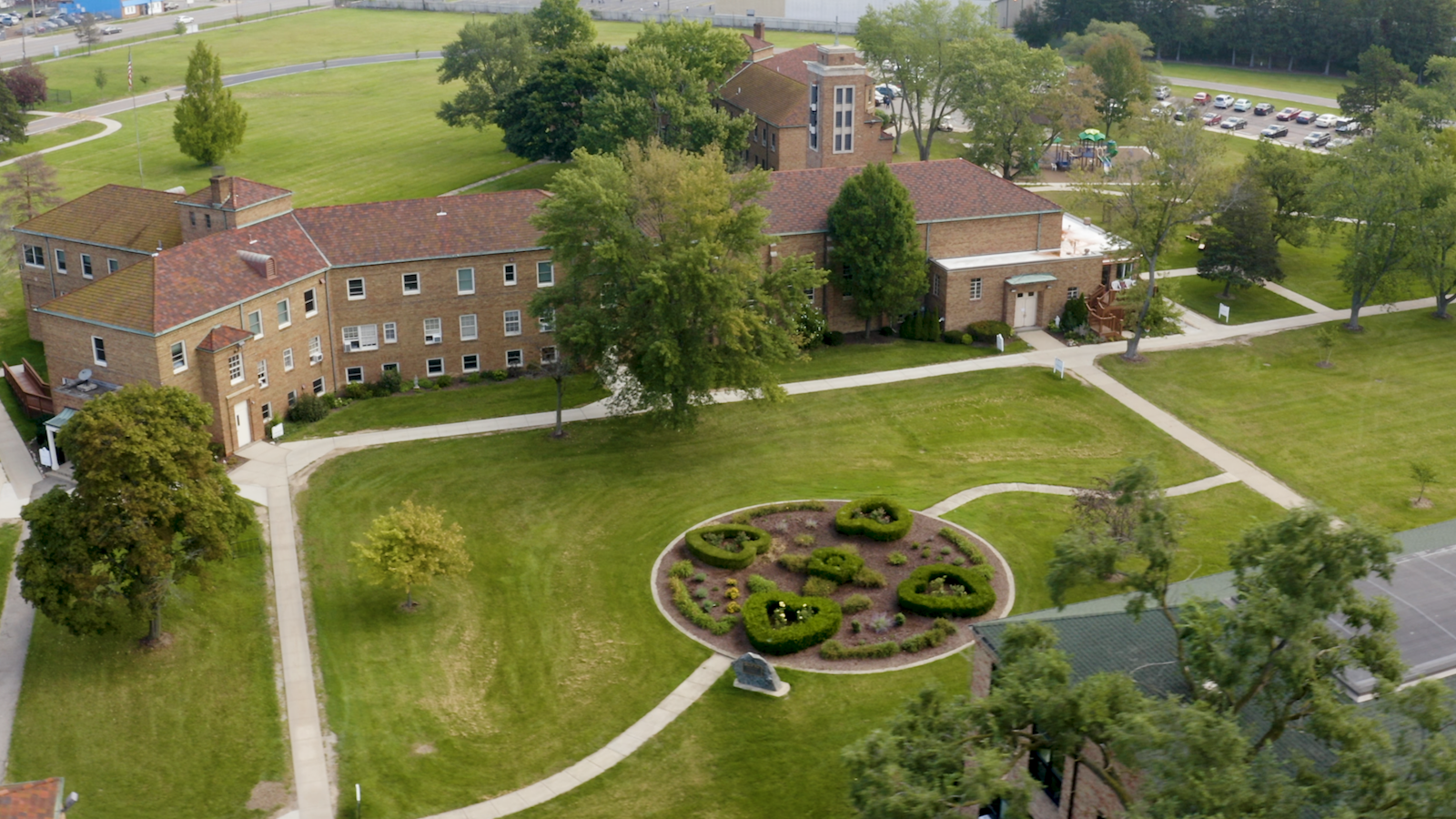 After Deroy Hall was established as a safe haven for survivors to get back on their feet, Vista Maria staff engaged in conversations with law enforcement, who identified a further need: a single location where survivors could receive immediate attention after being recovered.
"What was happening is that a young person might be going to two or three places before they actually get a change of clothes and a meal because, after a raid, they have to go to the police department. Well, now that victim feels as if they are the perpetrator and they are in trouble," Vogt explained. "Then they have to be taken to (Child Protective Services), and then they have to take them to a medical exam. Sometimes, they go up to 48 hours before they get a change of clothes. It's just retraumatizing for young people."
In response, Vista Maria opened a new building, the Deroy Freedom Center, in 2020, complete with an emergency intake wing. Young people can come to campus, and all services are brought to them, Vogt explained. The building has two medical exam rooms, a forensic interview space and transitional bedrooms.
Overall, Aufdemberge has made Vista Maria the primary stop for women who have been rescued from trafficking situations in the state of Michigan.
While not all stay for long — in triage, it is determined what comes next for each individual — the average length of stay for those who transition to Deroy Hall is a year, Vogt said.
"It is much longer than our regular program," Vogt said. "The first six months is supposed to be rehabilitation, intensive therapy, getting that person stabilized. And then, the next six months are considered reintegration, so it's learning how to function in the community again, build relationships, work, finding where your interests are, and where you want to go to college. So it's a longer program."
Often, stabilization takes longer than six months, Vogt said, before moving into the reintegration phase. The reason varies, Vogt said, but much of it has to do with instilling authentic concepts of love and what is normal, while helping victims process severe complex trauma and abuse.
"So many of these ladies come to us saying, 'Oh, he loves me; I was his girlfriend,' or 'It was my mom or dad,'" Vogt said. "That is a significant thing to overcome — how to reprogram what love is for a young person. The most fundamental love that you have from a mother or a father being your perpetrator is hard to fathom, and for young people, it is hard to process. It takes longer."
Truly changing lives
While the work is often difficult, the numbers show it is worth it at the end of the day.
According to Vista Maria's 2020 Missional Impact Report, 91 percent of youths in residential treatment experience successful progression in their treatment plan. During that year, the nonprofit served 202 youths in foster care, 20 adoptions — including 18 over the age of 5 — and 41 women served through the human trafficking rehabilitation program with 13 emergency intakes. One hundred and thirty-four youths were served by Vista Maria's after-care program, and "100 percent improved their moral development in on-campus living programs."
Hall said staff don't always see the fruits of their labor until a child goes off to college or graduates from the program, only to return years later.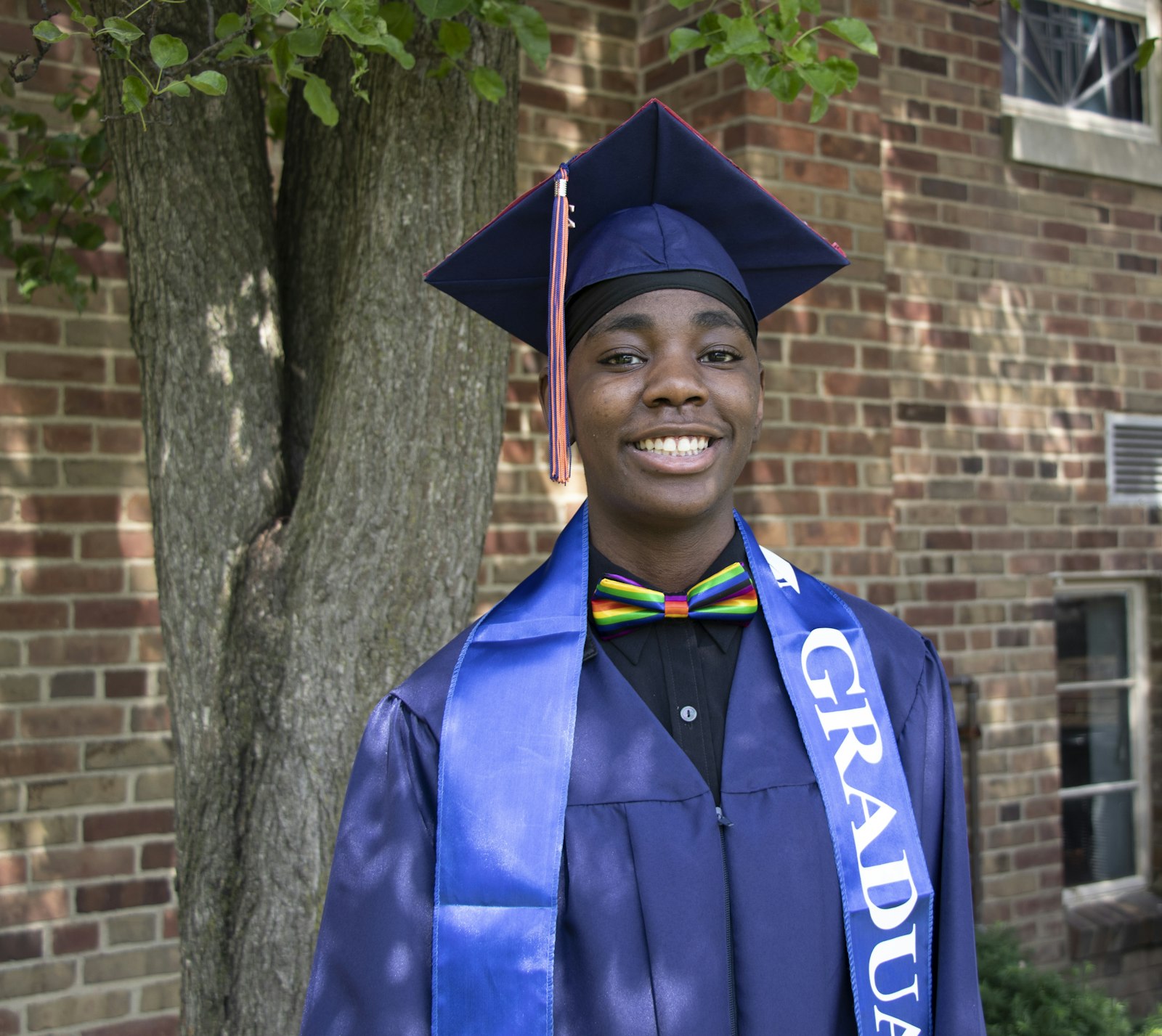 "It's those moments that you say, 'This is why I do what I do, and this is why I came to Vista Maria: to make a difference in that one person's life,'" Hall said.
When she started, Hall remembers Vista Maria's motto was, "One person is of greater value than the world."
"You really don't understand that concept until you start talking to the young people, and they start talking about the difference that you made in their lives, and now they have kids, and now we have broken that cycle of abuse or the cycle of trafficking or of poverty," Hall said. "It's a really unique journey. It is the one thing I always say: that when I finish my work here, (I hope) God will be pleased with what I've done and whose lives I've changed throughout my time here."
Sr. Rushman believes Vista Maria has and continues to fill a void.
"There are other treatment facilities for girls … (but) I think one thing about Vista Maria is our spiritual foundation, which recognizes that it isn't only about psychology and mental health; it is about the whole person," Sr. Rushman said. "We encourage the development of spirituality — whatever connects us to the divine."
When Sr. Rushman made her final profession, she took the standard religious vows of poverty, chastity and obedience. However, the Sisters of the Good Shepherd take an additional vow: zeal for the salvation of souls.
"The only way to do this work, as I have experienced it, and do it effectively is to have a deep, solid relationship with God," Sr. Rushman said. "For me, it is in the Christian tradition in the Catholic Church. For others here on this campus, it comes through other channels. But those of us who are the most effective, I would venture to say, are those of us who also have strong faith and a strong connection with God.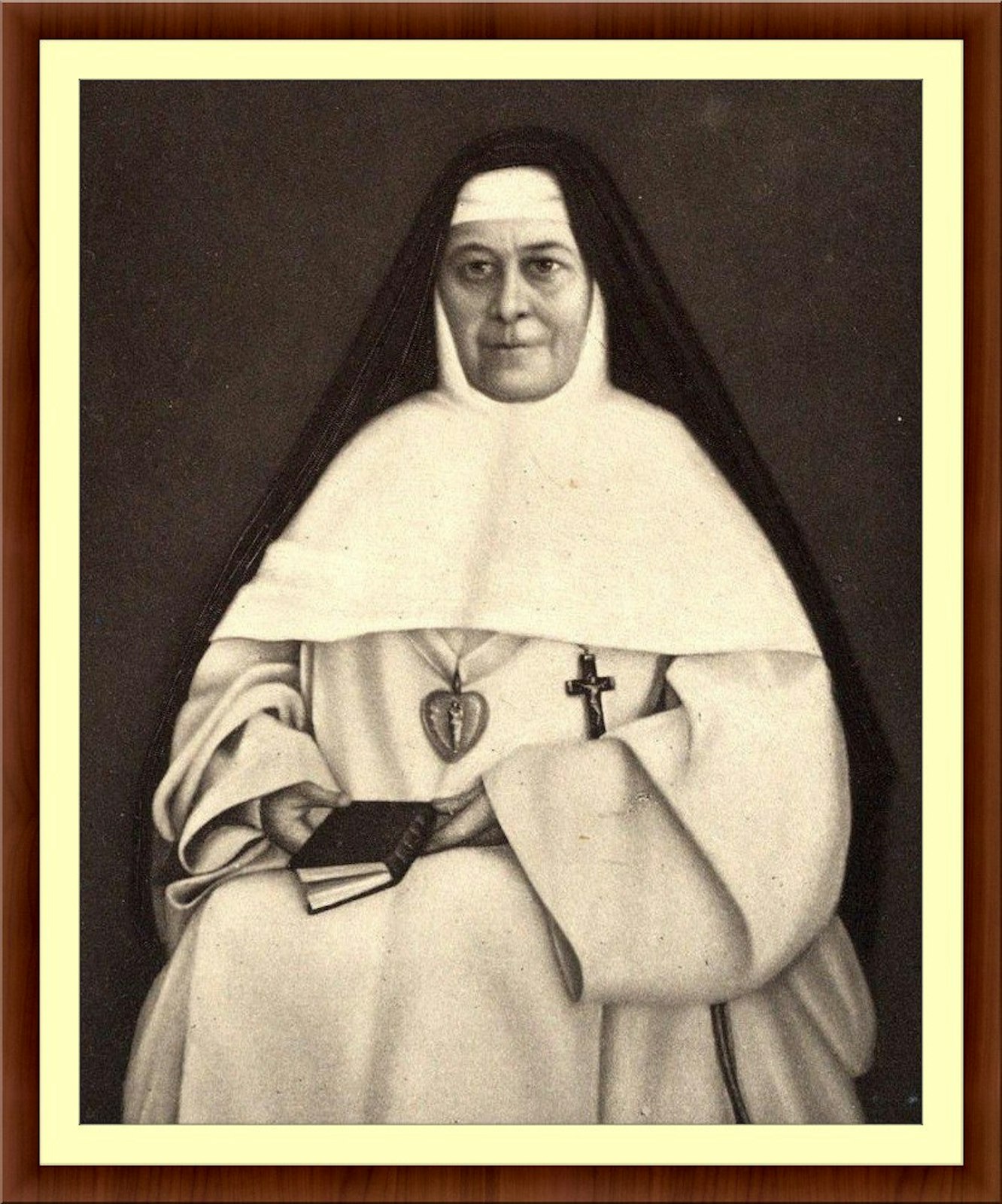 "The work we do is not just about psychology and mental health. In the words of Scripture, it is war with principalities and powers, and I have experienced that," Sr. Rushman continued. "There is a spiritual dimension to this work, and there are forces of evil that are so great that have touched the lives of these children in such destructive ways that in order to touch that level, those of us that are in service to them have to come from that level."

In her work, Sr. Rushman has spoken to many women and heard their stories, and has seen how evil has permeated their psyche and their emotions, down to the core of their souls. In order to help them, healing must start with the soul, she said.
"God has already met them. The divine is already in them," Sr. Rushman said. "They are immersed in the divine, even though they don't know it. Our work is to help them discover that, to become aware of it, and, hopefully, accept it and choose it and allow that to expand within them, and that can bring a level of healing that they will not lose."

Copy Permalink
Christian service
Consecrated life
Hope and healing