Maria Espinoza was 18 years old when she had an abortion in Mexico; in her 30s she found healing and forgiveness in Detroit
DETROIT — When Maria Espinoza was 18 years old, she had an abortion. Espinoza, who goes by "Mary" (pronounced "Mar-e"), had been sexually abused in her hometown of Zacatecas, Mexico, leaving her pregnant. She was assured that because the pregnancy was a result of abuse, it wasn't her choice, making it OK for her to go through with an abortion.
She recalls being given a drug and not knowing what was happening.
"After I had the abortion, I really went into shock and couldn't think about it or talk about it," Espinoza, whose first language is Spanish, told Detroit Catholic through her friend, Sr. Mary Peter, SOLT.
After Espinoza met her husband, the couple had three children and moved from Mexico to Detroit. Together, they agreed to put the abortion behind them as they began their new life. Espinoza didn't speak about her abortion to anyone in her family or community, but on the inside, she was suffering. She began to feel desolate and sad and began crying a lot — a symptom, she later realized, of the abuse and abortion she had gone through as a teenager.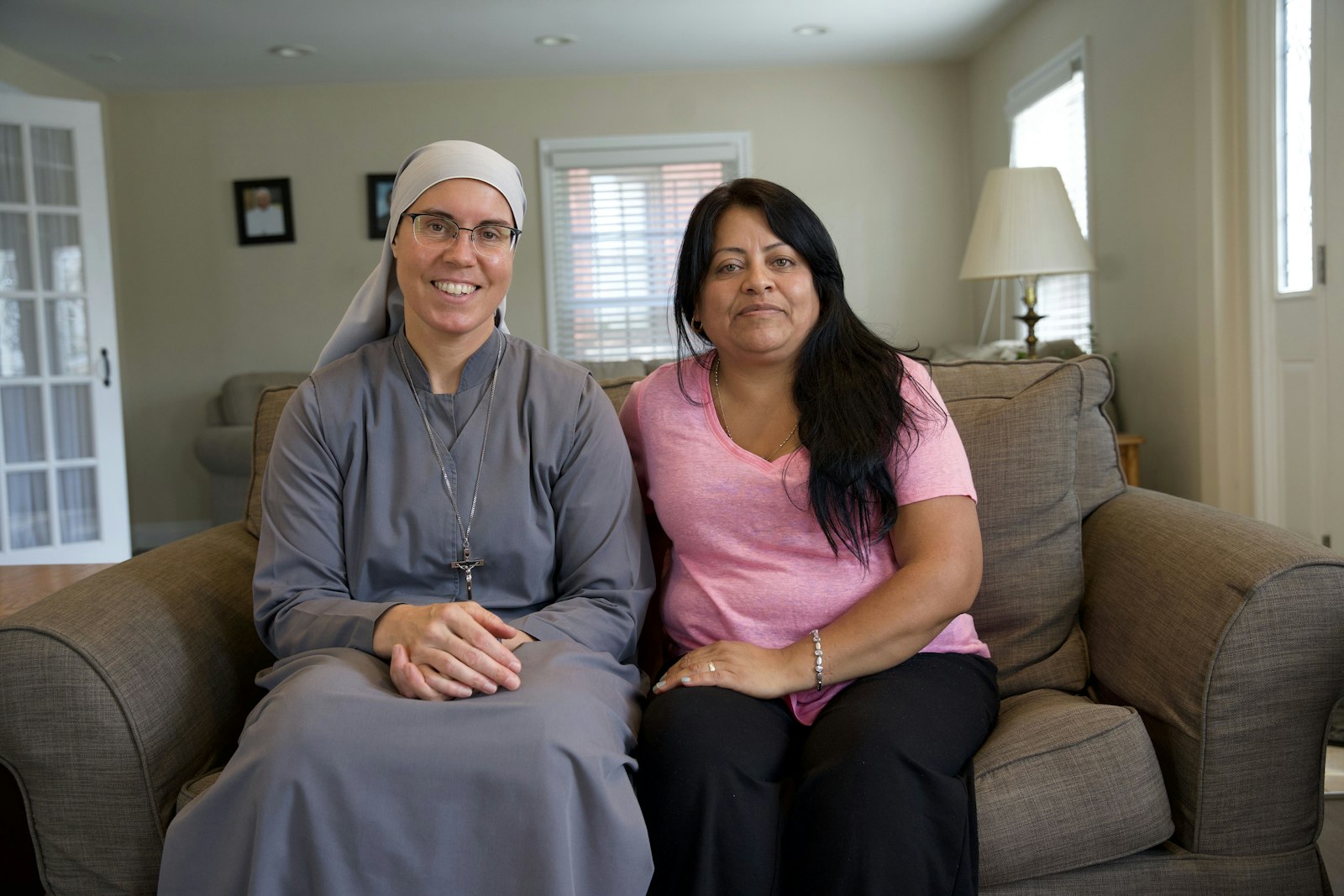 Espinoza, who was raised Catholic, was not practicing her faith. However, in 2015, circumstances led her to an evangelization retreat called Juan XXII, during which a woman gave her testimony of healing after sexual abuse. Espinoza was struck.

"I realized I had been sexually abused, and I had killed my son — that's when it really hit me," Espinoza, now 47, told Detroit Catholic. "It was like I became conscious. I was awoken."
The encounter intensified the sadness and emotional struggles that she had been facing, and she decided to speak with a priest about her experiences.
"It was really that moment, and that was when I felt so strongly the mercy of God," Espinoza said. "It was a moment of grace that I can hardly even explain. I felt very consoled by God, and it just led to a lot of tears."
Despite confessing her sins and experiencing God's forgiveness, Espinoza still felt a degree of sadness. The priest told her about Rachel's Vineyard — a retreat offered for men and women healing from abortions. Michigan was about to have its first retreat in Spanish.

"Thinking about (the retreat) fills me with emotion," Espinoza explained. "It was like being returned to life, being able to breathe again, being able to accept, being able to restore the relationship with the child that I lost."
She experienced mercy and forgiveness from God on a deeper level than she knew was possible.
"I was being restored and renewed as a woman and a mother and a daughter of God," she added.
Espinoza was so overwhelmed by her own experience of healing that she knew she had to do something to help others reach the same catharsis. She became part of the Rachel's Vineyard Spanish ministry team, offering annual retreats for men and women. Since 2015, between 50-60 people have participated in the Rachel's Vineyard Spanish ministry in Detroit.
She wants those who've experienced abortion to know what she now knows: Healing is possible.
"I know there are still so many people out there who are living with this pain and this sense of guilt deeply buried," Espinoza said. "I feel called to share this news that God heals and He restores, and even with people who are suffering from the effects of having an abortion, that a new life is possible."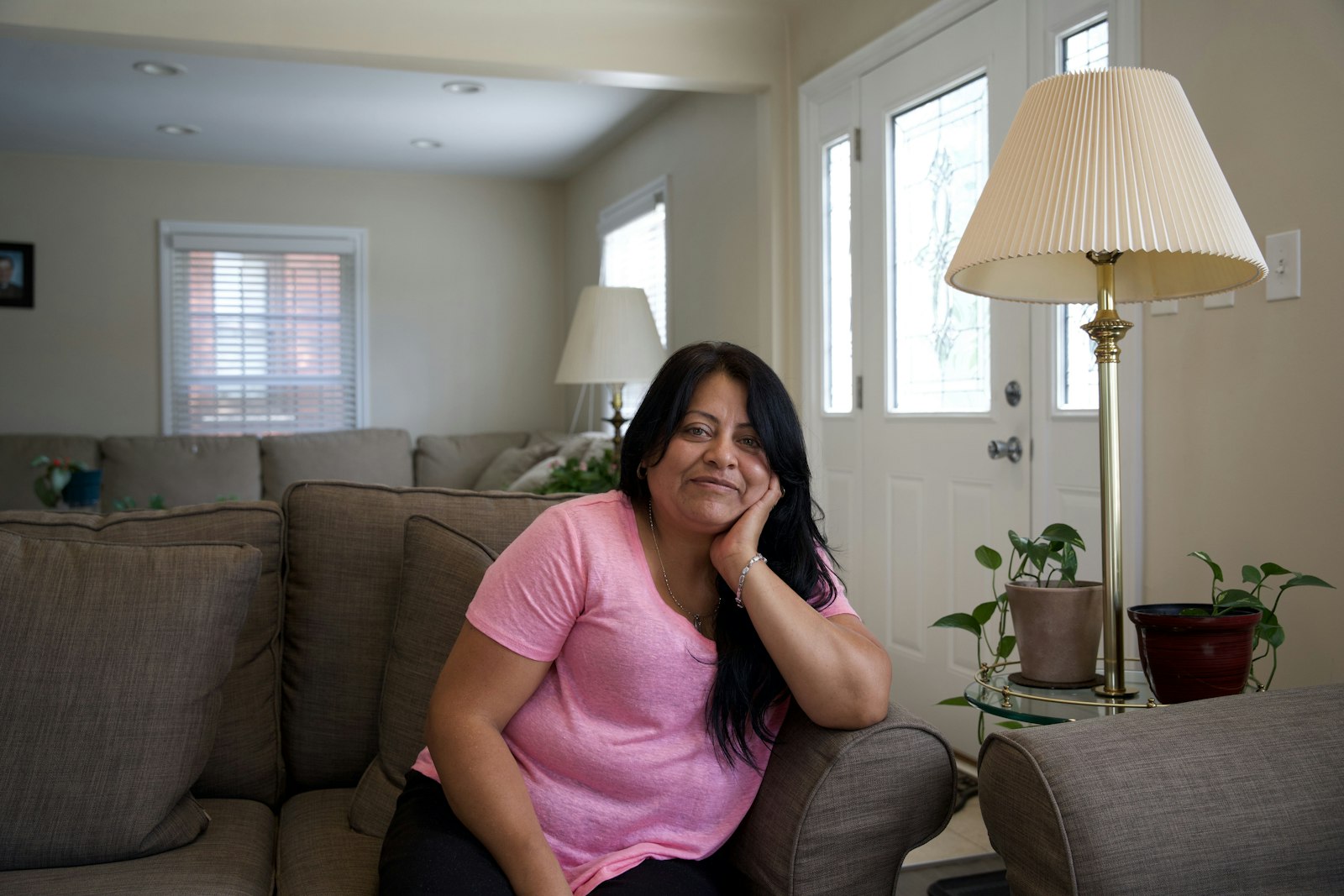 Since beginning to minister to others who have had abortions, Espinoza has heard countless stories like her own from women who felt they didn't have another option. As a young woman, Espinoza only knew about abortion from what she'd heard on the news. She was taught it was wrong, but didn't have a good understanding of what the procedure actually was.
"I was not well informed about what decisions I had, and I was pressured into having an abortion," Espinoza said.

The need for abortion healing ministries in the Hispanic community is huge, Espinoza said.
"A high percentage of women in the process of immigrating experience sexual abuse, so when they find themselves pregnant and in the United States, there is just so much information about the availability of abortion. When they find themselves in these difficult circumstances, then it's just very easy to think that that is what they should do," Espinoza said.

Everyone who has had an abortion has had some degree of abuse in their lives, Espinoza said. But when people find out about the healing available through ministries like Rachel's Vineyard, she sees their hearts open as they begin to share their stories with her — stories that often are similar to her own.

Espinoza encourages people not to be afraid to come to the retreats — every member of the retreat team understands their pain, she said.

As part of the retreats, which are held at a retreat center in the Metro Detroit area, participants are encouraged to embrace God's mercy, and that includes seeking forgiveness from their unborn child.
Mary named her son Ricardo Gomez Espinoza.
"I would just really like to convey the message that there is hope for men and for women and for whole families," Espinoza said. "Because when an abortion has taken place, it affects people really at every stage in their life. But there is hope, and God has a way to bring people healing. It doesn't have to be just buried or set aside."
No matter what, Espinoza said, she wants others to know that God has mercy — the same mercy and compassion she would extend to her younger self facing an unplanned pregnancy.

"When I was 18 and pregnant, I would say, 'Mary, don't be afraid,'" she said.
Copy Permalink
Pro-life