Tiny Homes transform lives, revive communities, says educator working to make home ownership a reality for low-income Toledo residents

TOLEDO, Ohio — It's a pressing question faced by Detroit and other Rust Belt cities with dwindling populations: what to do with all those vacant lots in residential neighborhoods?
During a service learning experience with her students from Madonna University, Sarah Jo Twitchell, Ph.D., was first introduced to the concept of tiny homes as one answer.
The assistant professor of social work and sociology from the Catholic university in Livonia was doing research with her class several years ago at Cass Community Social Services just as the Detroit nonprofit was beginning work on its Tiny Homes Detroit initiative. Twitchell was intrigued by the project, which was the first rent-then-own tiny home development in the United States.
Cass Community Social Services is building 25 homes ranging in size from 250 to 400 square feet on vacant lots in northwest Detroit. The project provides a path to home ownership for extremely low-income residents, who rent the homes for $1 per square foot each month. At the end of seven years, ownership is transferred to the individuals.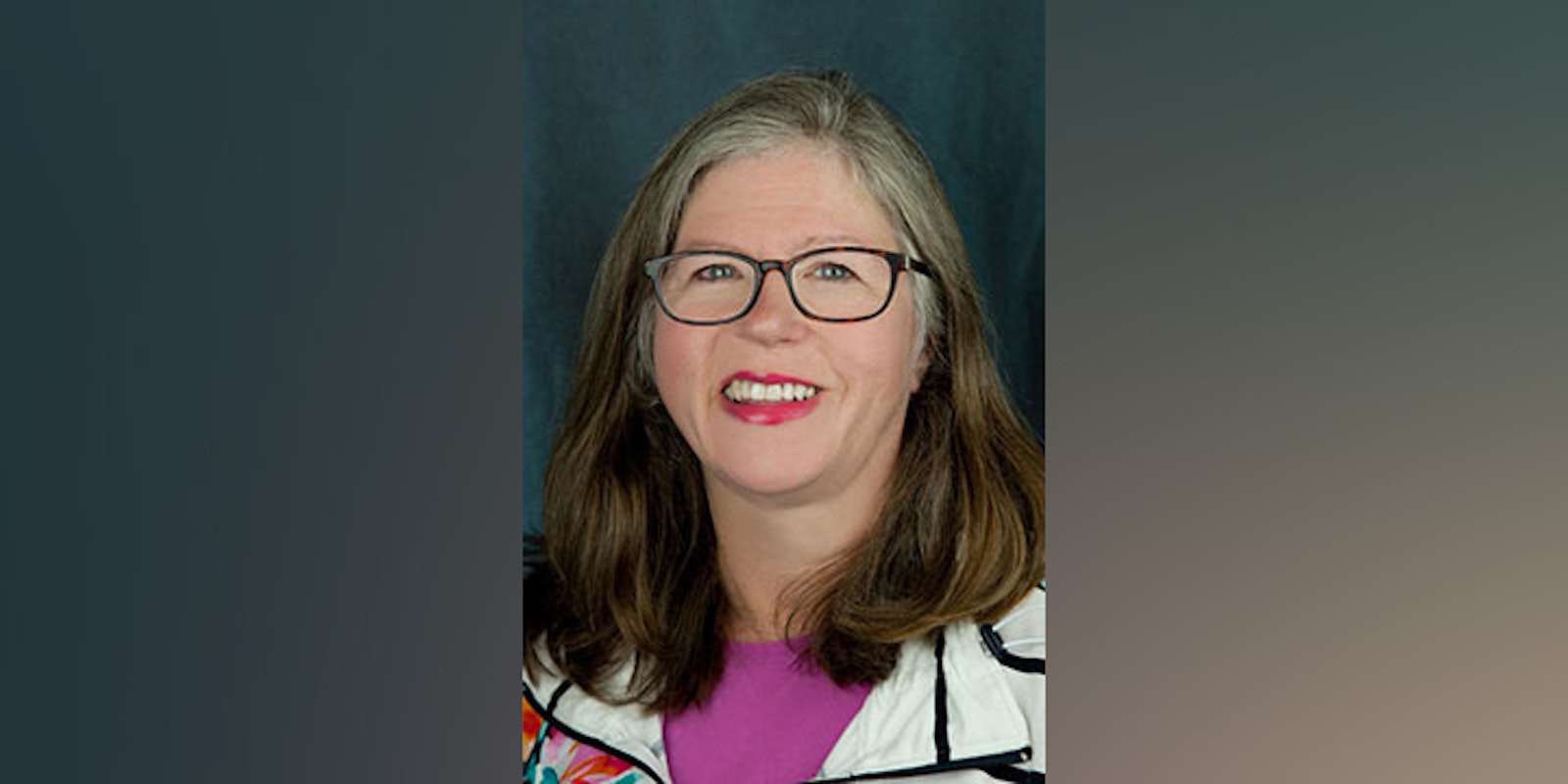 Many people make assumptions about tiny homes that are not necessarily accurate, Twitchell said. They are permanent homes that are "right sized" for the residents who live there. "It provides what they need at a cost they can afford," she said.

Twitchell observed similarities between the area served by Cass Community Social Services and the neighborhood surrounding her own church in Toledo, where she resides. Like many urban congregations, Monroe Street United Methodist Church anchors a neighborhood afflicted with blight, boarded up homes and vacant lots.
Its pastor, the Rev. Larry Clark, Ph.D., was looking for ways to revitalize the Monroe Auburn neighborhood, in particular an empty block adjacent to the church where almost all of the structures were lost to fire or torn down for other reasons over the years. Clark, Twitchell and other members of the congregation saw Bluff Street as an opportunity for ministry, and they began making trips to Detroit to learn how they might bring the tiny homes concept to their community.
"We wanted to see something new happen in a neighborhood that's not seen anything new in the way of development for many years," Clark said. "To take an empty street and reclaim it for housing made a lot of sense."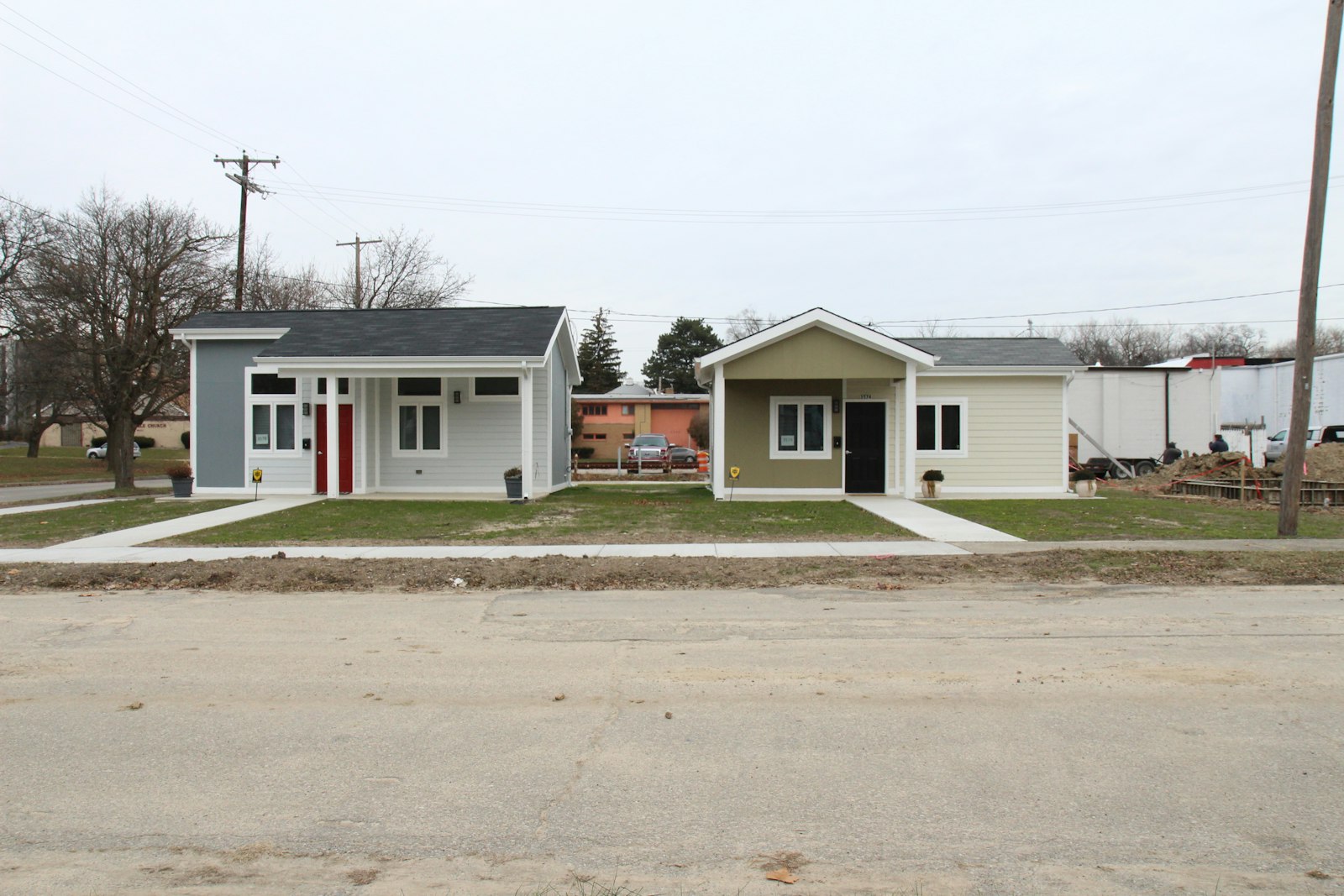 They received guidance from the Rev. Faith Fowler, executive director of Cass Community Social Services, and her book, "Tiny Homes in a Big City," as they began laying the groundwork for a similar development in Toledo. Initial plans call for the construction of 20 tiny homes on Bluff Street, and work was recently completed on the first two. Residents have moved in and foundation work is underway on three more homes.
Building community
Bluff Street Village is an undertaking of Monroe Street Neighborhood Center, a nonprofit that operates out of Monroe Street United Methodist Church and provides food and other services to the community.
"This is an empowerment project for low-income people — people who oftentimes have never had the opportunity to build any kind of equity," said Clark, the project director. "In the United States, the primary way families build equity is through home ownership."
Applications for the homes are limited to persons earning less than $18,000 a year, with tenants selected based on residential history, financial readiness and personal references. Rent is $400 a month for seven years, at the end of which the tenant takes ownership of the home.
To ensure their success, tenants will meet with a case manager and attend workshops on home ownership, finances and more. All residents are also required to volunteer in the neighborhood, and they will eventually develop a home ownership association to set the rules for Bluff Street Village.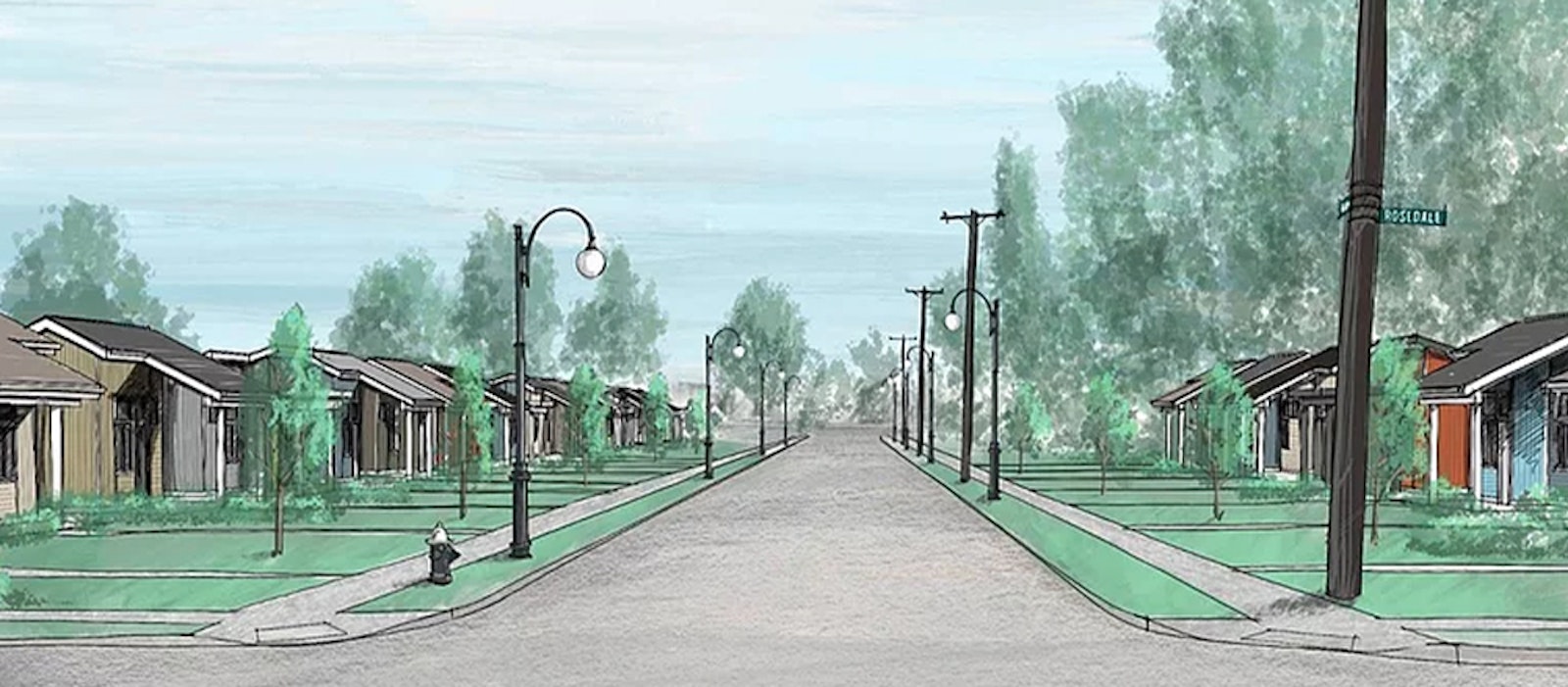 "During that time that they're renting, they're building community," noted Twitchell, a member of the project's planning committee. "That was, I think, what really attracted us to the model — it was a chance for a neighborhood to really redevelop and to be able to create community by creating interactions amongst the neighbors and for them to have some say in the development process."
A model for sustainability
Earlier this year, a grant proposal written by Twitchell was approved, and Bluff Street Village received $200,000 from Lowe's through its 100 Hometowns initiative. Along with funding construction of one tiny home, the money is being used to renovate a long-abandoned gas station behind the homes into a tool-lending library.
Tiny homes do not have much storage space, Twitchell explained, and it can be difficult for low-income residents to afford all the tools needed for maintenance. The tool-lending library will alleviate those challenges and be a resource for the entire neighborhood.
All homes on Bluff Street have a footprint of 400 square feet and are handicap accessible with a space that includes a large kitchen, combined living area and bedroom and a bathroom. They also have front and back porches.
Once Bluff Street has been redeveloped, project backers envision more tiny homes could be built on empty lots scattered throughout the neighborhood that are too small for traditional homes built according to current regulations. Twitchell said the tiny homes are a win for the city because land becomes taxable again, a win for the community because it creates new living space and a win for residents who are able to become homeowners.
"I see this as a real model for cities to be able to use," Twitchell said.

Copy Permalink
Catholic colleges
Social justice