Catherine Zardus and her theater company act out Jesus' parables for children, adults through imagination and storytelling
DEARBORN — In 1991, Catherine Zardus began a theater group that brought books to life in a creative and exciting way; the idea was to promote literacy through the magic of live theater.
Thus, the Magic Carpet Theatre was born, and it has carried on for more 30 years, eventually adding another component in 2008: the Magic Carpet Theatre Drama Ministry.
Zardus, a parishioner at Divine Child Parish in Dearborn who has a background in theater and oral interpretation and dance, has always been Catholic, but when she began the Magic Carpet Theatre literacy program, she was only nominally Catholic. After experiencing a major conversion, she said she felt prompted by the Holy Spirit to perform Scripture.
"I think I am a very Holy Spirit kind of roller; I believe in the promptings of the Holy Spirit, and so I just try to keep my heart and my ears open," Zardus told Detroit Catholic. "When I would go to Mass, I would hear the parables, and being a director and an actor, I could imagine how to stage it and put myself in the scenes."

Intrigued, Zardus ran with the idea and staged a parable performance with her 10-year-old daughter and her friends to perform for their parents.

"The children really responded to the parables and to acting them out and using their imaginations with Scripture," Zardus said. "This is the recurring theme: using our imaginations with Scripture, which is what drama does, or at least what our theater ministry does."
By 2008, Zardus' theater company included a few other faith-filled women, and she realized the time was right to begin a new chapter of Magic Carpet Theatre: the Magic Carpet Theater Drama Ministry, with its featured performance, "The Parable Project."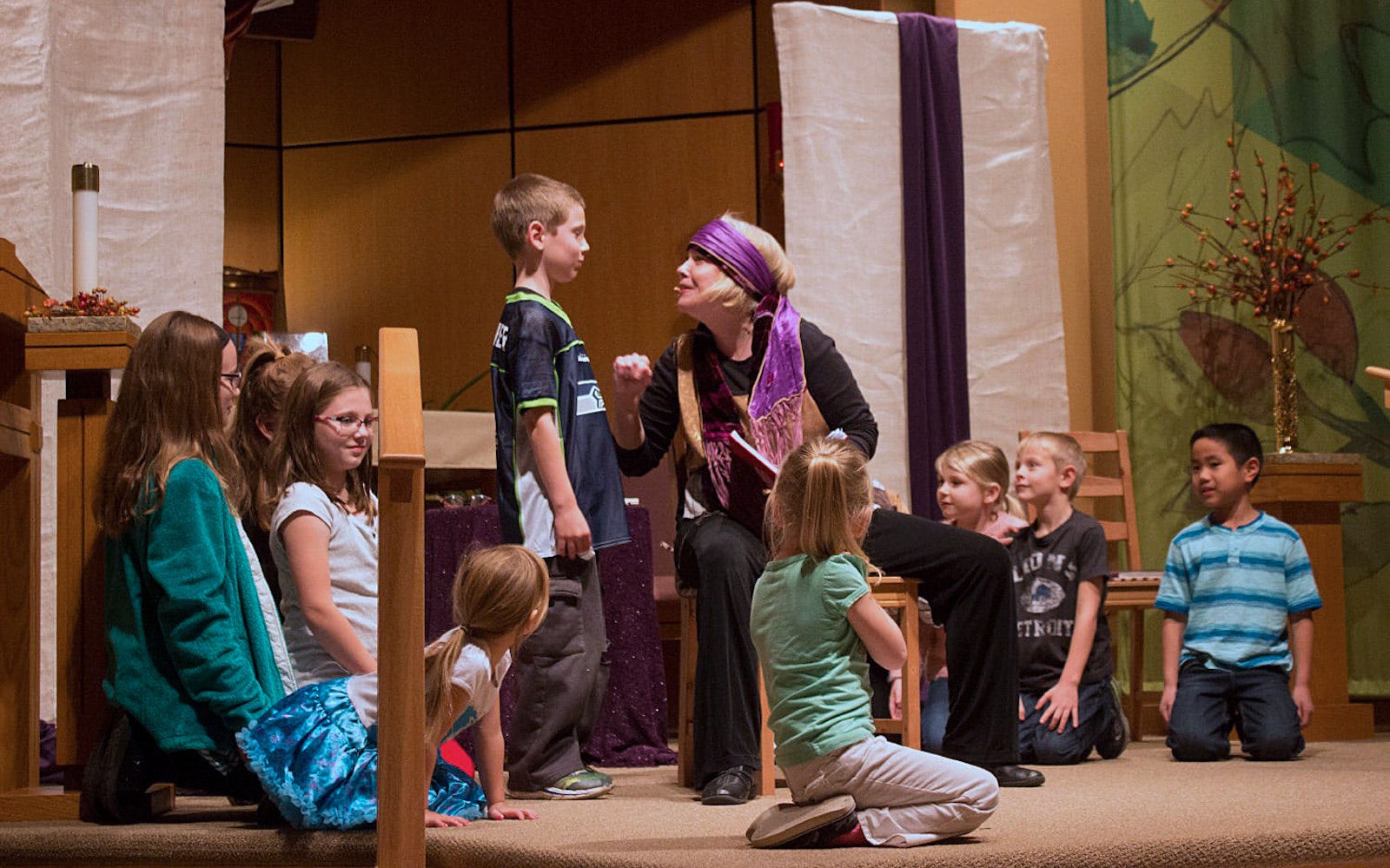 Zardus said the name, "The Parable Project," came to her in adoration, and the group began to rehearse in her home. The project took off, and Zardus and her team found themselves performing in schools and libraries across Metro Detroit.

"I really thought it was just going to be for children, but the Lord had other ideas," Zardus said. "As it turns out, adults love our shows, and it makes sense because Jesus wrote these stories for all of us, and there are lessons for all of us."
In 2011, the team was invited to perform at a women's conference, and Zardus wrote and directed a new scene for the occasion, focusing on the Gospel stories of the woman with the hemorrhage and the woman at the well.
The show, "At His Feet," focuses on women in Scripture and soon became a regular part of the drama ministry.
"We produced that show, and it was all gradual. I never know what the Lord is doing, it is just one invitation at a time," Zardus said. "I said 'yes' to that scene, and it became a full show with some original music, and we even produced a CD with the scenes and the music. I never quite know where He is taking us next."
As the "Parable Project" has grown in popularity and demand, the team added another show: "Parable Project Take Two!" featuring nine different parables.
"At His Feet" and "The Parable Project" are completely different styles, Zardus explained.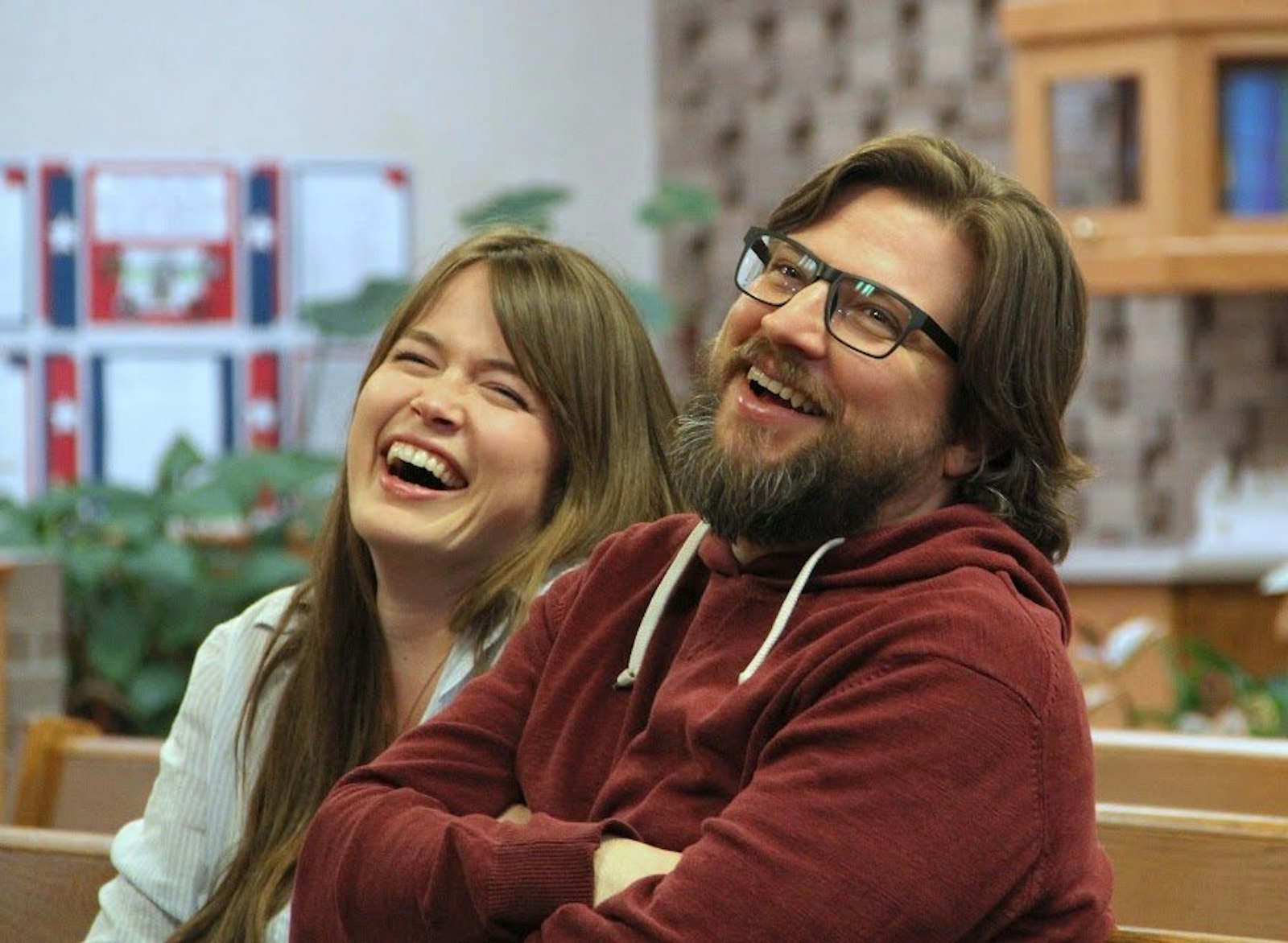 "'At His Feet' is like a little mini-retreat. There is time for reflection. You watch a scene, you have time to pray and reflect and listen to music, and then you watch another scene," Zardus said. "'The Parable Project' is very bare bones with costumes and such. It gets very creative: we might have a scarf that becomes a cape that becomes a crown. It is a very imaginative style of theater. And there is a lot of eye contact, improv and audience participation."
In November 2022, the group was invited to perform at the Shrine of Jesus the Divine Mercy in Clinton Township for its eighth annual Mission of Mercy, with Archbishop Allen H. Vigneron present.
Zardus wrote and produced a new show for the event: "The Wedding Feast at Cana."
The team currently consists of Zardus and three other professional actors: Lise Lacasse, Amy Susan Heard and Barbie Weissermann. One of the group's original actors, Marybeth Kinnell, died in 2018.
While the original literacy program is still active, Zardus said at this point, the majority of the group's shows are for the ministry.
The group is heading into its busiest performance season: Lent begins Feb. 22, and March is Reading Month — both popular times for school groups to request performances. Through it all, Zardus remains faithful to the promptings of the Holy Spirit to decide where the group is going next and even to guide each show.

"We have a beautiful prayer that starts the shows for 'The Parable Project:' 'Open my ears to hear you; open my mind to know you; open my heart to love you,'" Zardus said. "I try to really stay open to the prompting of the Holy Spirit."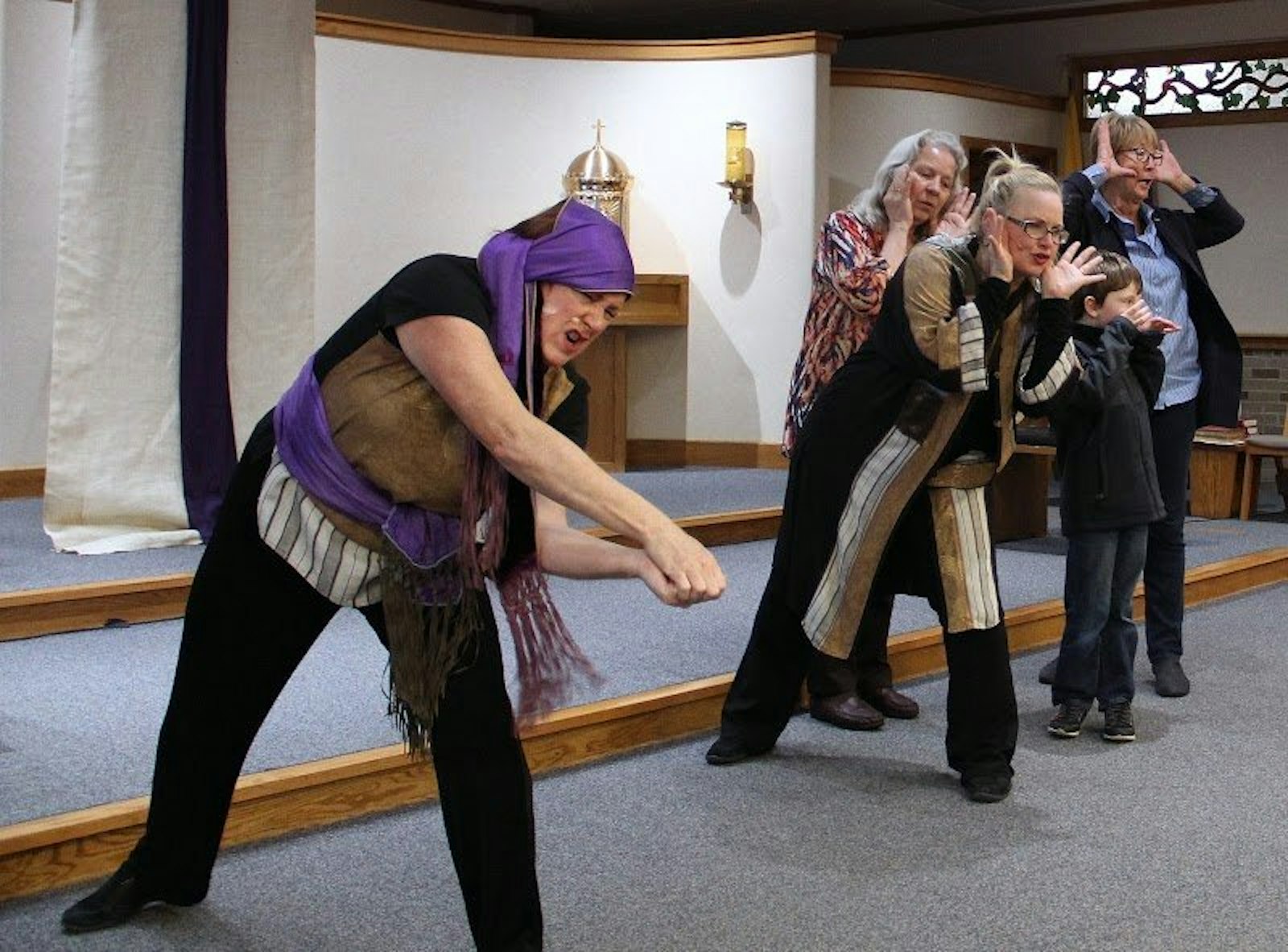 Zardus refers to the work of the ministry as similar to Lectio Divina.
"You are putting yourself in the scene physically, mentally, emotionally. You are swimming in Scripture every time you perform," Zardus explained. "You have to think about what (the characters) feel. It is a form of worshiping the Lord because we are not just performing any old Scripture; we are performing the living Word. The Word itself is alive, and we are participating in it, and whoever is watching is participating in it."
Jesus reached people by telling them stories, and now Zardus feels honored to share those stories, too.
"Jesus knew it was a powerful way to convey a message, so we're just following his lead, sharing his stories out loud and accessible to a group and sometimes with a modern twist," Zardus said.
Theater is a bridge for people to understand written material, she added.
"That is the thing about theater: (The audience) is having an experience of it, and this is what makes it lasting and profound, different," Zardus said. "We are trying to find new ways to evangelize, and theater is a powerful way to evangelize."

Magic Carpet Theatre Drama Ministry
To learn more about the Magic Carpet Theatre Drama Ministry, visit the group's website.
Copy Permalink
Culture and Media