Sr. Jane Robert Stuckel, OP, baptized Jeanne Annette Stuckel, died on Monday, Feb. 21, 2022, at the Dominican Life Center in Adrian, Michigan. She was 88 years of age and in the 70th year of her religious profession in the Adrian Dominican Congregation.
Sister Jane Robert was born in Joliet, Illinois, to John and Gertrude (Miller) Stuckel. She graduated from Mount St. Mary Academy in St. Charles, Illinois, and received a Bachelor of Arts degree in English from Siena Heights College (University) in Adrian and a Master of Education degree from Holy Names College in Oakland, California.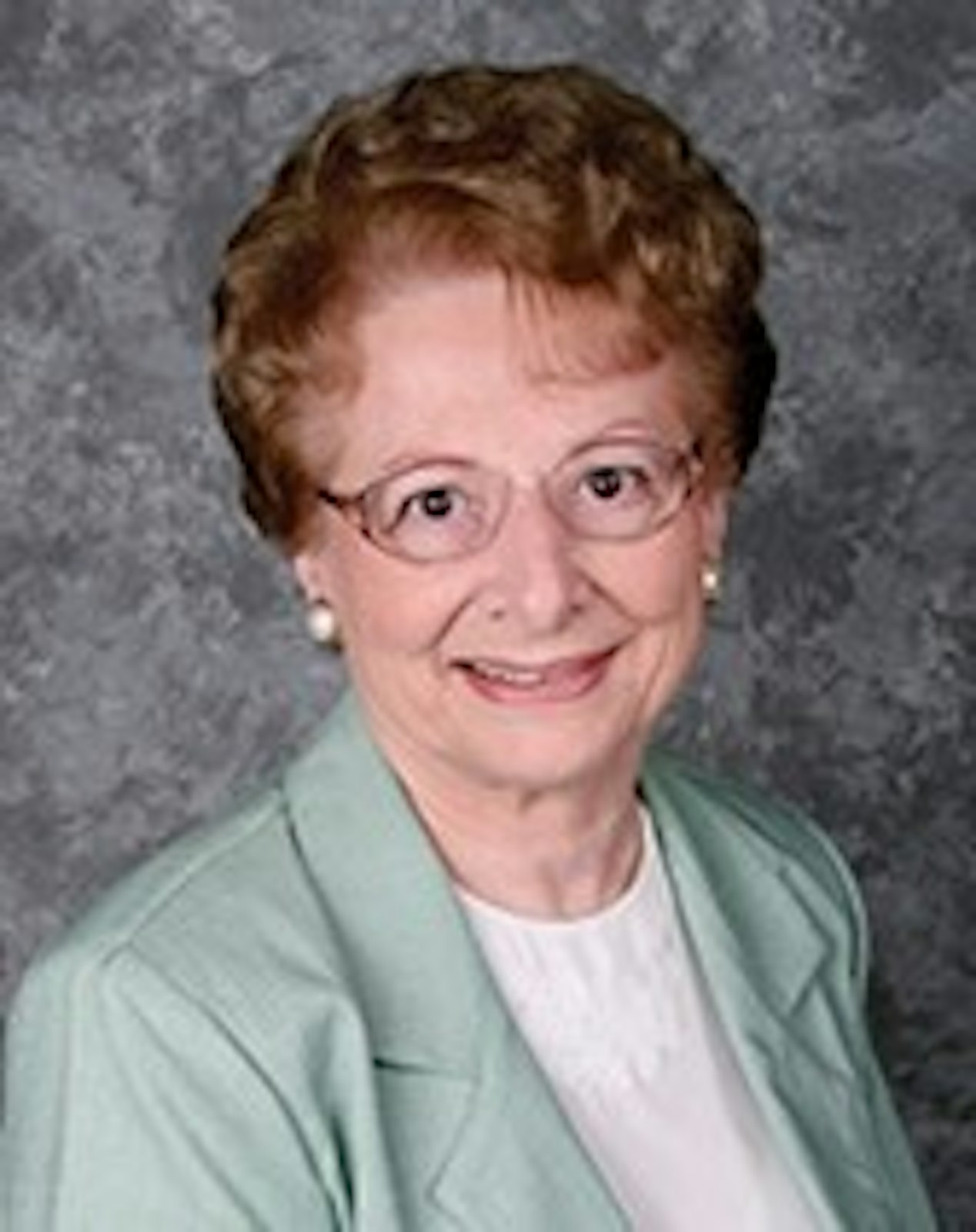 Sister ministered for 44½ years in elementary education in Detroit, Michigan; Hometown, Illinois; Fort Wayne, Indiana; San Francisco, Oceanside, San Diego and El Cajon, California; Henderson and Las Vegas, Nevada; and Scottsdale, Arizona. She was principal for one year at St. Mary Star of the Sea in Oceanside, and for eight years at Our Lady of Grace in El Cajon. She was also principal at St. Francis de Sales in Las Vegas and director of education for what was then the Diocese of Reno. She served as principal for one year at St. Daniel the Prophet in Scottsdale and as the curriculum director for the Diocese of San Diego Department of Education. From 1997 to 2003, Sister served in Congregation leadership as Chapter Prioress of the Pacific West Chapter, residing in Santa Cruz, California. Sister became a resident at the Dominican Life Center in Adrian, Michigan, in 2014.
Sister Jane Robert was preceded in death by her parents; a brother, Robert Stuckel; and a sister, Collette Harrison. She is survived by her twin sister, Jane Witczak of Sherman Oaks, California, who is also former Sister Jean Robert of the Adrian Dominican Sisters; other loving family and her Adrian Dominican Sisters.
Due to COVID-19 mitigation protocols, the Dominican Life Center is closed to all guests or visitors until further notice. All are welcome to participate in Sister's wake and funeral via live stream at http://www.adriandominicans.org/LiveStream.aspx
The Vigil Prayer will be held at 7:00 pm Monday, February 28, 2022, in St. Catherine Chapel. A Mass of Christian Burial will be offered in St. Catherine Chapel at 10:30 am Tuesday, March 1, 2022. Prayers of Committal will be held in the Congregation Cemetery. Memorial gifts may be made to Adrian Dominican Sisters, 1257 East Siena Heights Drive, Adrian, MI, 49221.
Funeral arrangements are being handled by Anderson-Marry Funeral Home, Adrian.
Sister ministered in Michigan 1 ½ years:
St. Scholastica, Detroit (1953-1954): Elementary Teacher
Obituaries for clergy and religious who have lived or served in the Archdiocese of Detroit may be emailed to [email protected] Obituaries are printed as they are submitted, but may be edited for grammar and style. Detroit Catholic reserves the right to refuse or edit any submissions.

Copy Permalink