In appearing to St. Juan Diego in 1531, the Blessed Virgin Mary gave saint a message that changed the world, bishop says
DETROIT — The example and message given by Our Lady of Guadalupe to St. Juan Diego in 1531 are as true today as they were nearly 500 years ago, Detroit Auxiliary Bishop Arturo Cepeda said Dec. 9, celebrating a vigil Mass at the Cathedral of the Most Blessed Sacrament.

The liturgy on St. Juan Diego's feast day was preceded by the holy rosary, a devotion to Our Lady with various song and dance performances, and a performance of the Magnificat by the Black Catholic Ministries Gospel Choir.

In her apparitions to the humble Juan Diego, Our Lady of Guadalupe shared the divine plan and mission for the Church in the Americas, Bishop Cepeda said in his homily, translated from Spanish.
In this encounter, Our Lady "takes the initiative; she goes first" before our Lord in a simple and humble way and introduces her son to the Americas, the bishop said.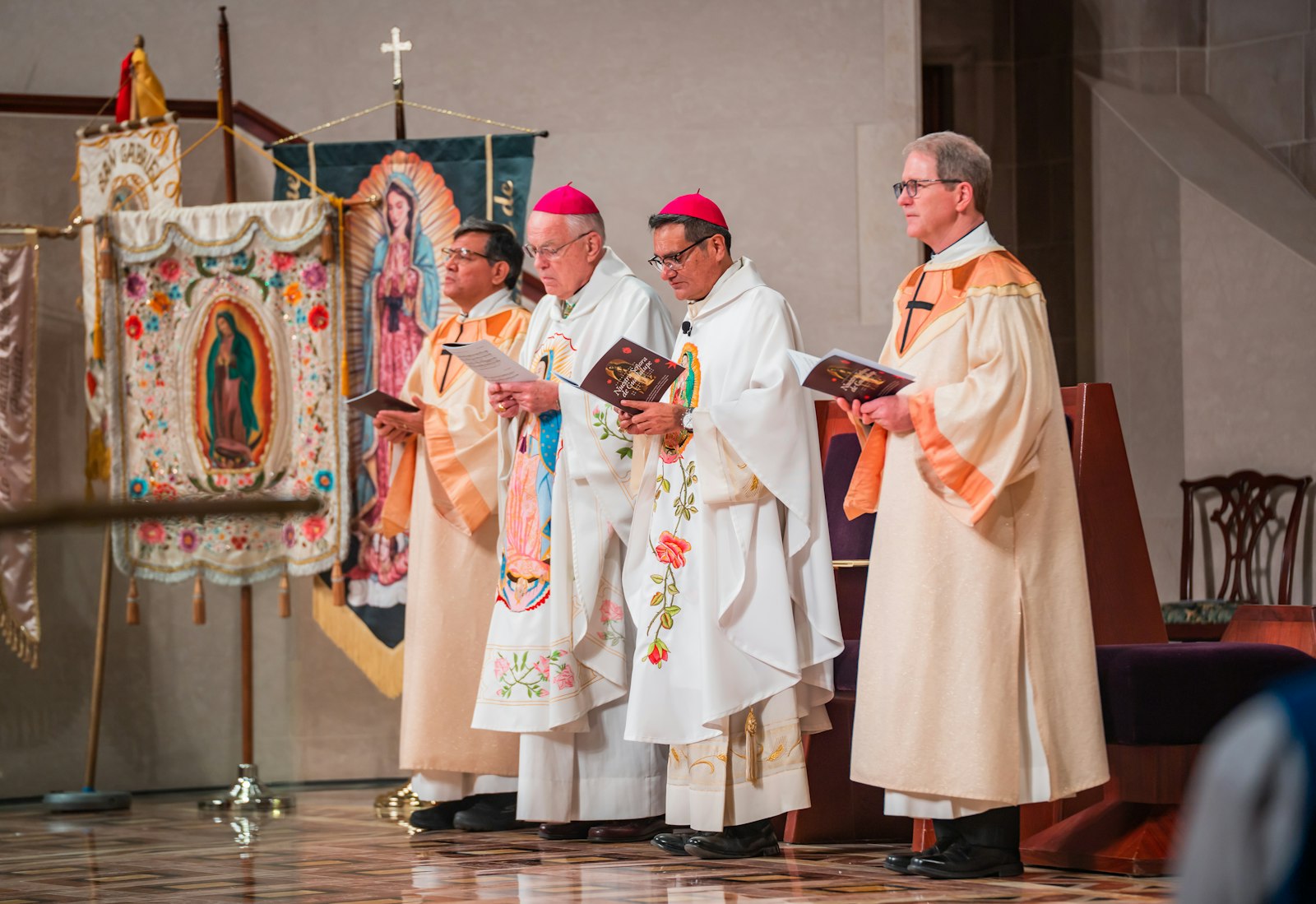 "She is with us, as she indicated to St. Juan Diego in her apparitions, giving him motherly advice," Bishop Cepeda said.
When she appeared to St. Juan Diego, she first comforted him as a loving mother would, the bishop added.
"'Listen and understand, my littlest son, let nothing frighten and afflict you or trouble your heart … Am I not here, I, who am your mother?'" Bishop Cepeda said, quoting the Blessed Virgin. "With these words, Our Mother, with maternal love, intercedes for St. Juan Diego with an example of love for the family."
Such love "is the same love for which we ask Mary to help each of us in our new parish families in the Archdiocese of Detroit," Bishop Cepeda added, "to joyfully go out to meet her and joyfully accompany our families, with a desire to share the good news with each and every person we meet and not to let our fears and tribulations limit us in this proclamation."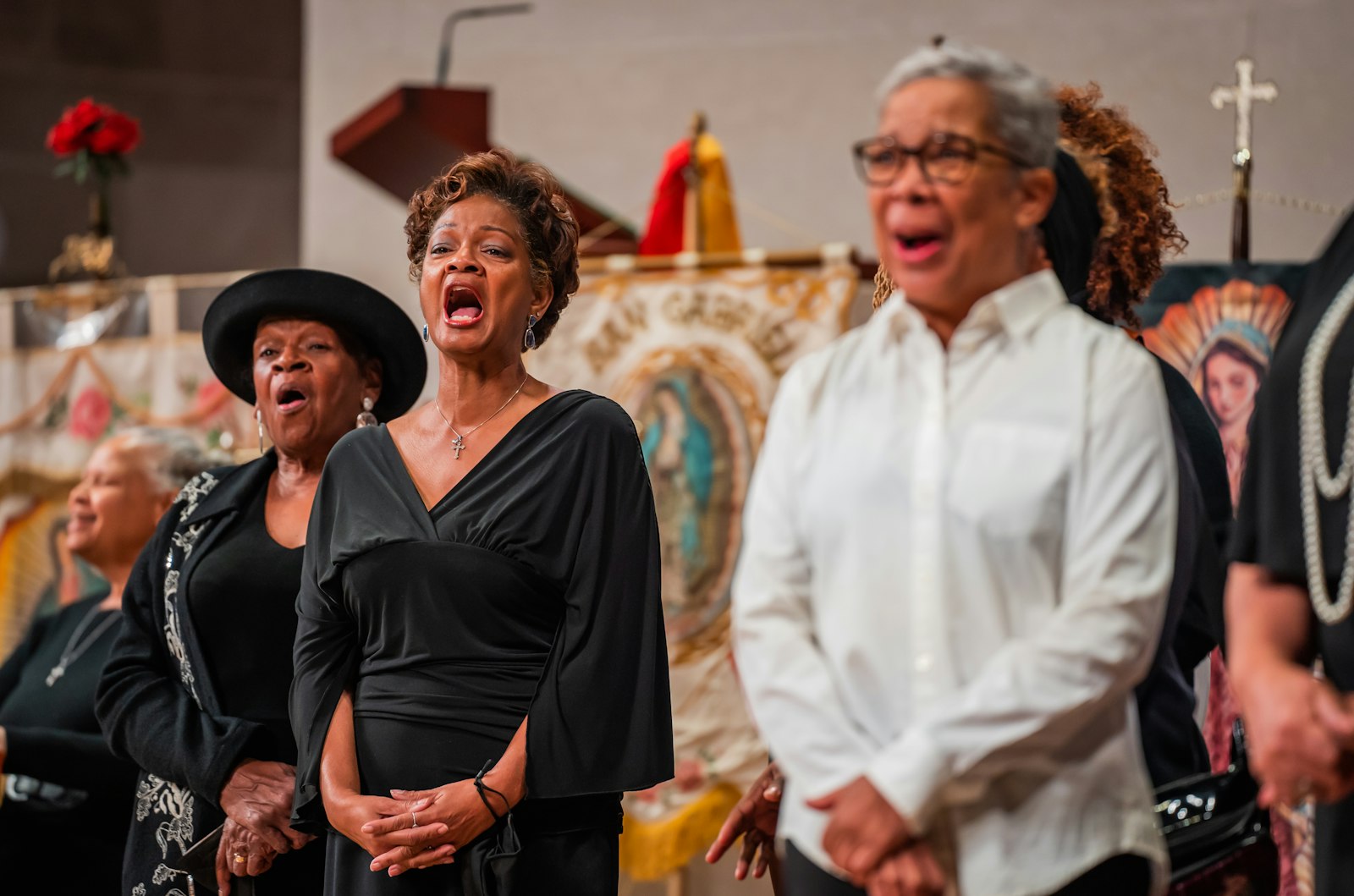 Preceding the Mass, members of the Guadalupañas, an apostolate devoted to Our Lady of Guadalupe based on Most Holy Redeemer Parish in southwest Detroit, performed traditional dances and songs in honor of the Blessed Mother.
The feast of Our Lady of Guadalupe, the patroness of the Americas, is celebrated each year on Dec. 12. Although an important feast day for those of Mexican descent, the apparitions are a reminder for the entire Church of Mary's protection and companionship, Bishop Cepeda said.

Our Lady's appearance to Juan Diego is also a reminder of the urgency to live and pass on the mission of God, Bishop Cepeda added.

"Mary of Guadalupe, our Mother, entrusts this message even to Juan Diego, an Indian who has just been converted, to a humble person with a humble heart," Bishop Cepeda said. "And despite his doubts and fears, despite the fact that his uncle is seriously ill, despite the fact that he is asking the bishop of Mexico City to erect a church, Mary continues to invite him to be faithful to the mission that is before him. She invites him to be a missionary, to give his message — a message of love to make known the God for whom we live. This is a message that we need to give with urgency. God is among us. And we count on the intercession."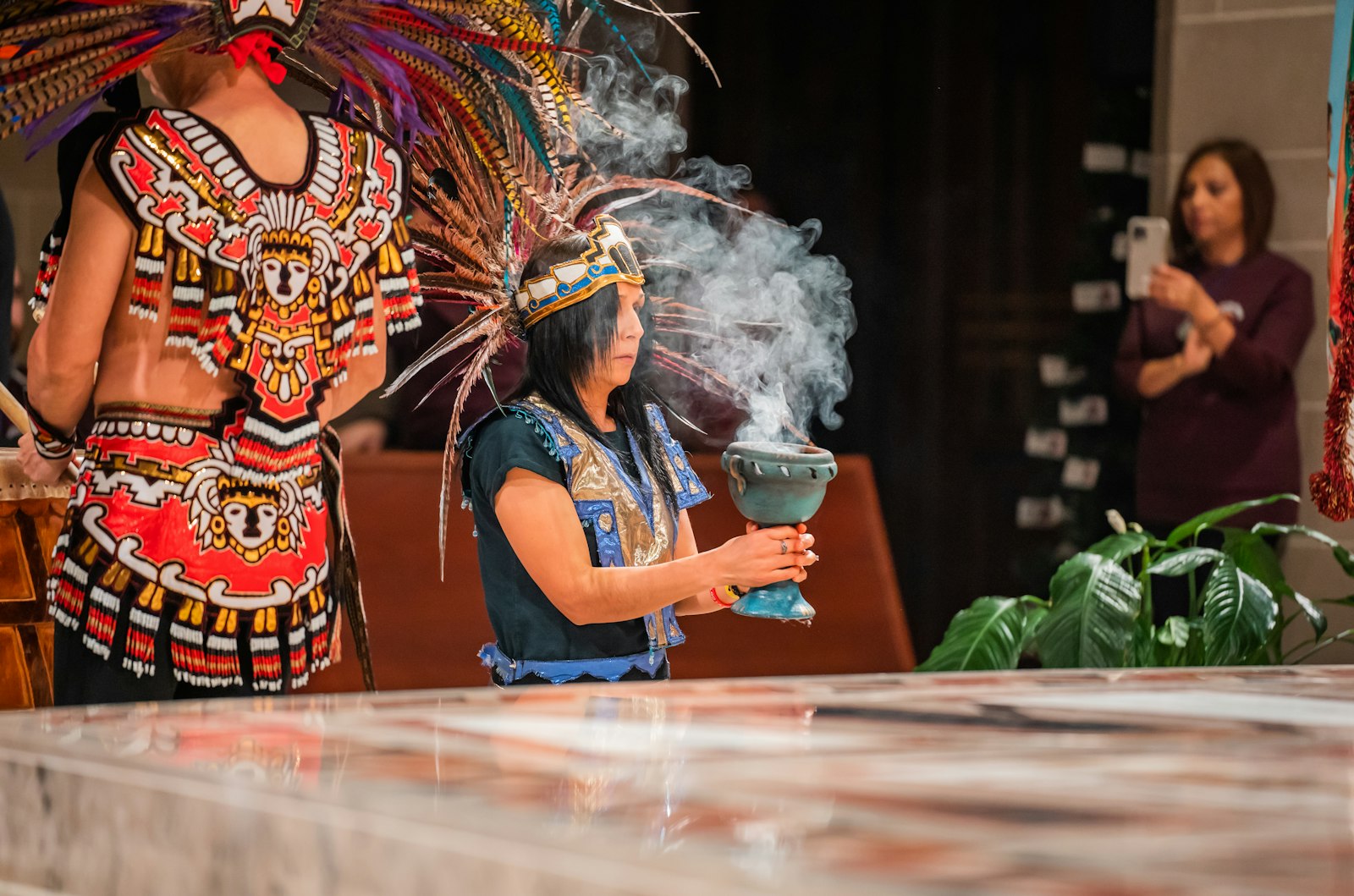 Let us thank our Lady as she calls each one of us on mission, Bishop Cepeda said.
The mission to which Our Lady of Guadalupe calls her children is the same mission laid out in Archbishop Allen H. Vigneron's pastoral letter for the Archdiocese of Detroit, Unleash the Gospel, Bishop Cepeda said.

"We are not sad Catholics; we are a band of joyful missionaries because we know the Lord — because we have the intercession of Our Blessed Mother of Guadalupe," Bishop Cepeda said. "Our response as a community of faith in the Church of Detroit is to share this good news with joy to the whole Church, not only to our Hispanic community, but to all — to share in our Church in Detroit our gifts and accompany all our brothers and sisters, especially those on the peripheries, accompanying with hope and joy all our new parish families.
"This celebration, my brothers and sisters, invites us to move forward in front of a deep devotion to our Blessed Mother, to a profound discipleship," Bishop Cepeda added. "We thank God in advance for this moment of grace."

Copy Permalink
Feast days
Hispanic ministry