Detroit-area OB-GYNs say the scientific evidence is clear: a child in the mother's womb is undoubtedly a human life
AUBURN HILLS — Dr. Catherine Stark always considered herself to be pro-life.
Raised in a Catholic family where her parents instilled in her respect for life in all its stages, she opposed the 1973 Roe v. Wade decision that legalized access to abortion throughout the country, but she didn't have what she would call "strong" feelings about the issue.
Then she went to medical school, and that changed.
"(At Wayne State University), I studied human embryology and saw how the human develops from conception, how we're constantly changing and developing in different stages. I was convinced of the humanity of the unborn child," Dr. Stark, an obstetrician gynecologist at Crossroads Care Center in Auburn Hills, told Detroit Catholic.
Dr. Stark has 25 years of experience caring for pregnant women and unborn babies, which has fortified her belief that life in the womb is, well, a life.
She's counseled mothers going through difficult pregnancies, been there when women miscarry and has seen the joy of the faces of new parents when they first look at the ultrasound screen and get their first glimpse of their son or daughter.
On June 24, the U.S. Supreme Court overturned Roe in its Dobbs v. Jackson Women's Health Center case, determining a right to abortion is not provided in the U.S. Constitution, and throwing the issue back to the states.
Dr. Stark says Roe was flawed from the beginning, given its determination that a baby is only viable beginning at 24 weeks past gestation, a mark that seems arbitrary now, given the medical advances that have taken place since 1973.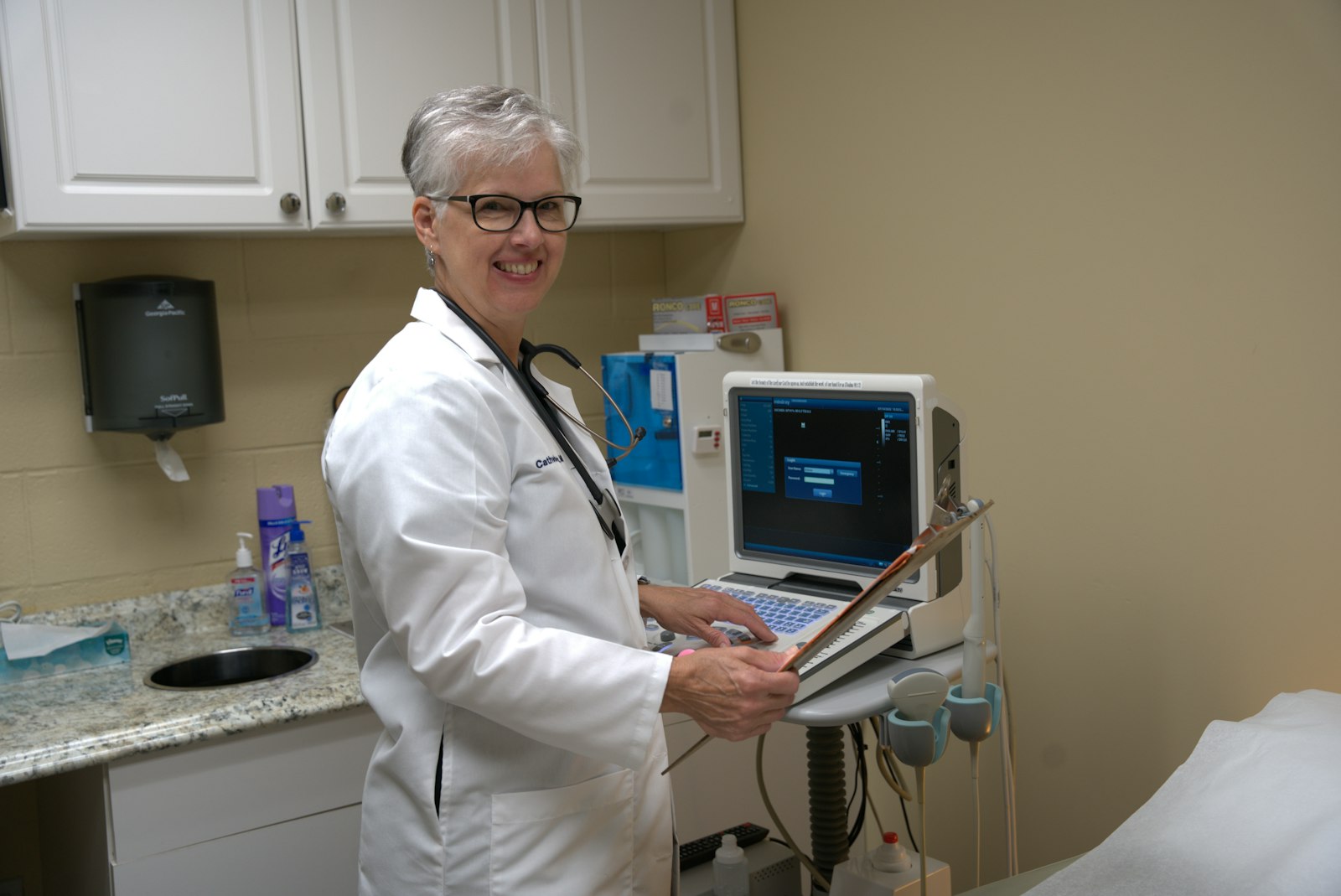 "You can see a heartbeat and the brain develop early on in the embryology," Dr. Stark said. "It was a random thing the Supreme Court decided in Roe v. Wade, that this is not a human being worthy of protection until some date around viability. Is it the third trimester? It's kind of a moving target; it just doesn't make any scientific sense that it is not a human being one day and the next day it is a human being worthy of protection. You can't really square that circle. It doesn't make any sense."
Dr. Kathryn Moseley, a retired pediatrician and neonatologist from the University of Michigan Health System, had a similar conversion to the pro-life movement when she was in medical school. During that time, she was training in neonatology and working in a large hospital that dealt with high-risk pregnancies and late-term abortions.
"There was an evening I was on duty and a woman came in who miscarried at 14 weeks with twins," Dr. Moseley said. "Prior to that, I had 'drunk the Kool-Aid,' on abortion, thinking it wasn't a big deal. But the babies we had were alive, but not viable. They had a heartbeat. The parents didn't want to hold their miscarried children, so we brought them to the newborn intensive care unit and kept them warm until they died. For the first time, I held these 14-week twins and I realized, this is a baby, and we should not be killing these."
That experience got Dr. Moseley involved with pro-life issues, using her role as a neonatal physician to advocate for expecting mothers. Now retired, she continued to be involved in pro-life advocacy, using her role on the Black Leadership Committee for Right to Life of Michigan to spread awareness of the disproportional effect abortion has on the Black community.
Like Dr. Stark, Dr. Moseley said using viability as the standard for legalizing abortion is a tricky proposition, given the medical advancements.
"The definition of viability changes if you're talking about the ability of science to support and continue the life of a premature baby," Dr. Moseley said. "It used to be 28 to 29 weeks was the limit of viability. Now we're talking about 22 or 23 weeks, so that changes as well. It shouldn't be up to science to decide, because with science, the technology changes. It shouldn't be up to technology to say, 'Oh, you can live,' or, 'You have to die because we can't support you outside the womb.'"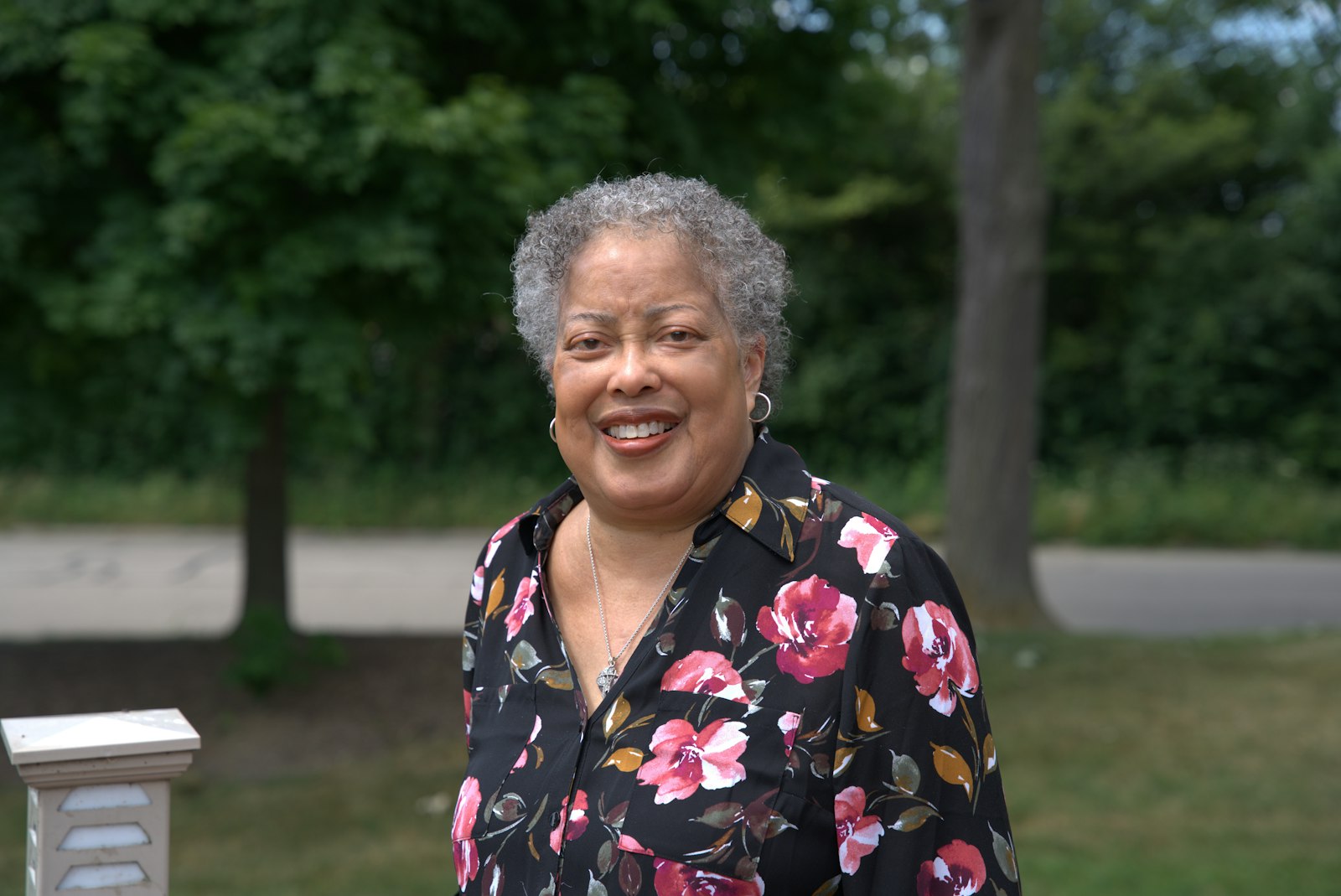 The American College of Obstetricians and Gynecologists, the premier professional membership organization for OBGYNs, holds the position that an unborn child belongs to the mother and has no rights of its own until its at full term, but Dr. Stark said there are many pro-life physicians who disagree with the organization.
"Even in my own career in medicine, the viability line has moved considerably lower," Dr. Stark said. "Now we have survivors as young as 21 weeks. Who knows what future technology will be developed to assist in survival even younger than that? So how can we say there is some arbitrary point where a baby becomes a human being? It doesn't make any sense."
With abortion laws being decided at the state level, legislatures and governors will play an important role in determining the protections afforded to unborn life moving forward.
In Michigan, a ballot initiative committee has submitted signatures proposing a constitutional amendment that would guarantee the right to an abortion up to the point of "fetal viability."

The initiative, which the Michigan Catholic Conference and others have called "extreme," submitted more signatures than any other ballot initiative in the state's history, which are currently being verified by the state's Bureau of Elections. If approved, the measure would be put before voters this fall.
Both Dr. Moseley and Dr. Stark worry the term "point of viability" is up for debate, given the technological and medical advances that have taken place in the 49 years since Roe v. Wade, coupled with the fact the proposed amendment doesn't establish when viability is recognized by the state.
"The ultrasound has brought home to people the humanity of this small child or embryo; you can tell this is a human very early in development," Dr. Stark said. "In terms of prenatal care, we have much better ways to manage the complications of pregnancy and other medical problems. ... When you consider the progress we've made in fetal surgery, having babies survive other defects, the amount of survivors we have from what were previously considered as fatal birth defects is astounding."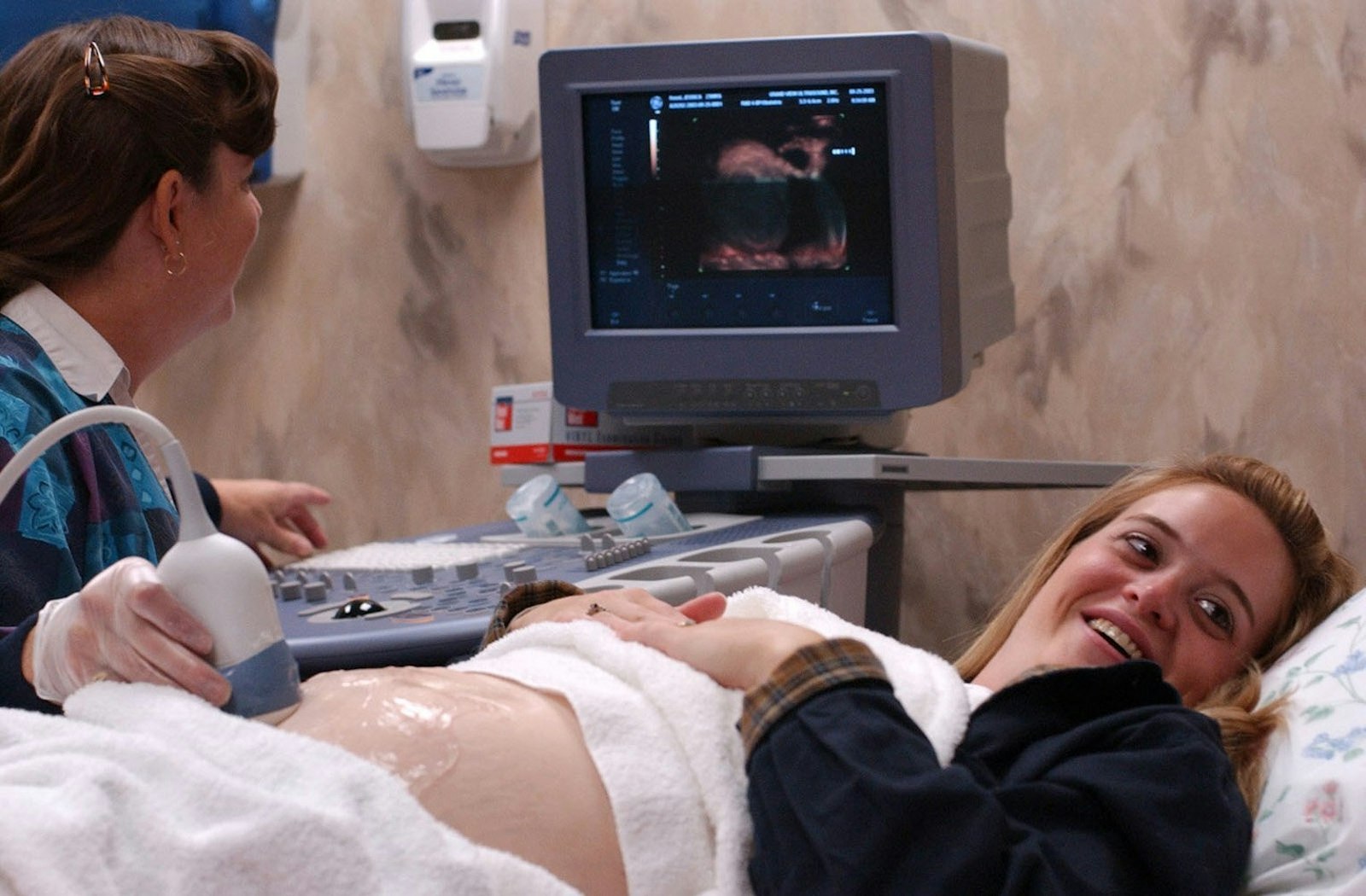 Furthermore, Dr. Moseley argues, the details of what takes place in an abortion aren't as widely publicized as for other surgeries, such as appendectomies or knee replacements.
"For me, it shows what an 'emperor's new clothes' issue abortion is," Dr. Moseley said. "If I am having a hip replacement, I can go on YouTube or Google and see with open animation of the actual surgery what will take place. You can't find abortion anywhere. You can't Google it; you can't see the fact your unborn baby is going to be ripped, removed limb from limb, pulled out of your uterus, and then the body parts will be reassembled, and if they are missing one, they will go back and get them out."

To stymie the stigma around abortion, pro-choice advocates make it a point to dehumanize the child in the mother's womb, often by arguing preborn children are nothing more than a "clump of cells" or "undeveloped," Dr. Moseley added.
"Pro-abortion people try to dehumanize the unborn child by calling it a fertilized egg, an embryo, a fetus or a lump of cells," Dr. Moseley said. "But in reality, fetus, embryo, fertilized eggs, those are stages, in the same way infant, toddler, adolescent or young adult are stages. It doesn't make you any less human to be an embryo than a toddler. Some toddlers you might think are unhuman in terms of how they behave. But whether I'm 95 years old or five days old, it's still me."
Right now in Michigan, as the Reproductive Freedom For All ballot committee has submitted the requisite number of signatures for their proposal to make the November,
Abortion rights activists also challenge pro-lifers on rarer cases such as ectopic pregnancies, when a fertilized egg implants somewhere other than the uterus, often in a fallopian tube. In such cases, which can be medical emergencies, the Church offers specific moral guidelines that account for the danger to the mother's life, while still recognizing the humanity of the unborn child.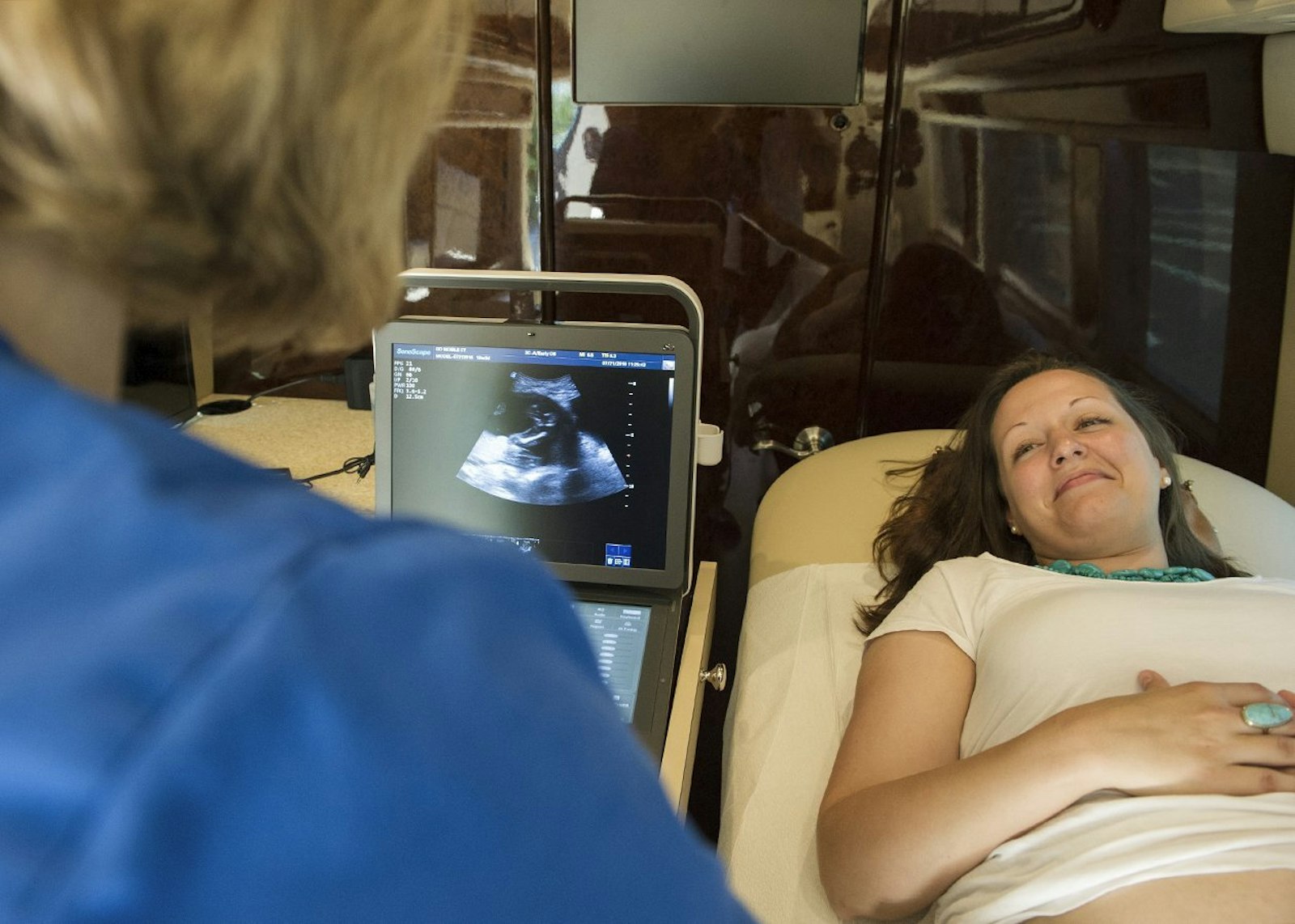 Dr. Stark points out such conditions are rare, but when they do occur, no credible pro-life physician is advocating for women to carry out an ectopic pregnancy.
"Treating an ectopic pregnancy, when the fetus or embryo is implanted in the fallopian tube or outside the uterus, is a very dangerous situation for the mother and child and must be treated to save her life," Dr. Stark said. "But treating that is not considered an abortion. Everyone agrees we should save the life of the mother. But medical conditions, pre-existing conditions that endanger the life of a mother, those are very rare."
While medicine has advanced since the time of Roe v. Wade in 1973, Dr. Stark says, what still needs to change is the attitude that women who are expecting a child can't contribute to society, or that being a mother somehow diminishes a woman's potential.
"Women's rights have come a long way since 1973," Dr. Stark said. "It's no longer an end to her career for a woman to have children. I had four children before I went to medical school; having children didn't take away my ability to have a great career.
"Women aren't losing their jobs about it. They aren't limited in their education because of it," Dr. Stark continued. "We as pro-lifers continue to work for the ability of women to have a fulfilling life. We can't cast women into poverty for having children, because they need to see value in bringing new life into the world. We as a society need to appreciate that in order to build a whole-life ethic."

Copy Permalink
Pro-life