EAST LANSING — Forty minutes into the Division 4 state championship match, when Royal Oak Shrine and Kalamazoo Christian went into the halftime break with a scoreless tie, Norah Tisko and her Shrine teammates listened intently as coach Mark Soma delivered his halftime analysis.
"We weren't playing our game, and we needed to control this game if we wanted to win, and just put on the pressure, kick it into an extra gear — and I think we did just that," Tisko said. "I think we just came out so motivated."
When play resumed, Shrine took the opening kick of the second half, booted it deep into the Kalamazoo Christian end and forced a throw-in. Julia Bock got the ball in to Bridgette Drouillard, who sent it to the goal mouth, where it was re-directed into the net via Tisko's header.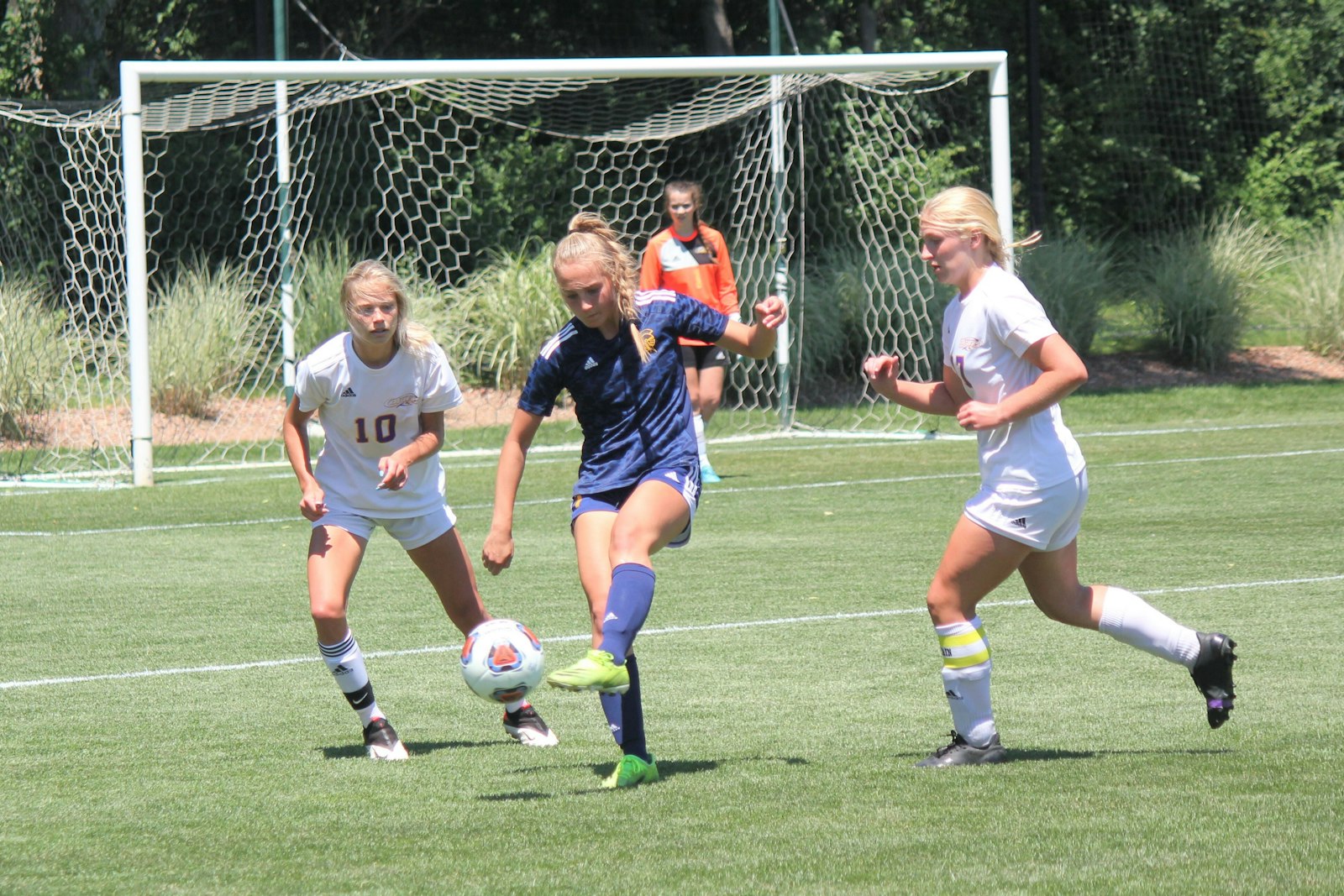 That goal — occurring just 35 seconds after halftime — proved to be the difference-maker in Shrine's 1-0 state-championship victory over the Comets at Michigan State University's DeMartin Soccer Complex.
"We weren't really expecting it at that moment," Soma said, "but we thought we could get in behind them. We probably had two or three (first-half chances) but we didn't have a runner on the back bar and probably should have gotten another one earlier in the game. We told the girls at halftime to be hungry for the goal."
Each team had four shots in the first half, but neither had been able to convert.
"We just talked about being really intense, and keep pressing and don't give up on any 50/50 ball, and just keep going. That's just what we did; we didn't stop," Drouillard said. "It just happened to lay right, and Norah hit the last one."
"I can't take credit for it," Tisko said. "It was really Julia Bock, and Bridgette just giving me the perfect ball, and it really starts all the way back with our defense and our goalie. I can't take credit for it, but it's all good."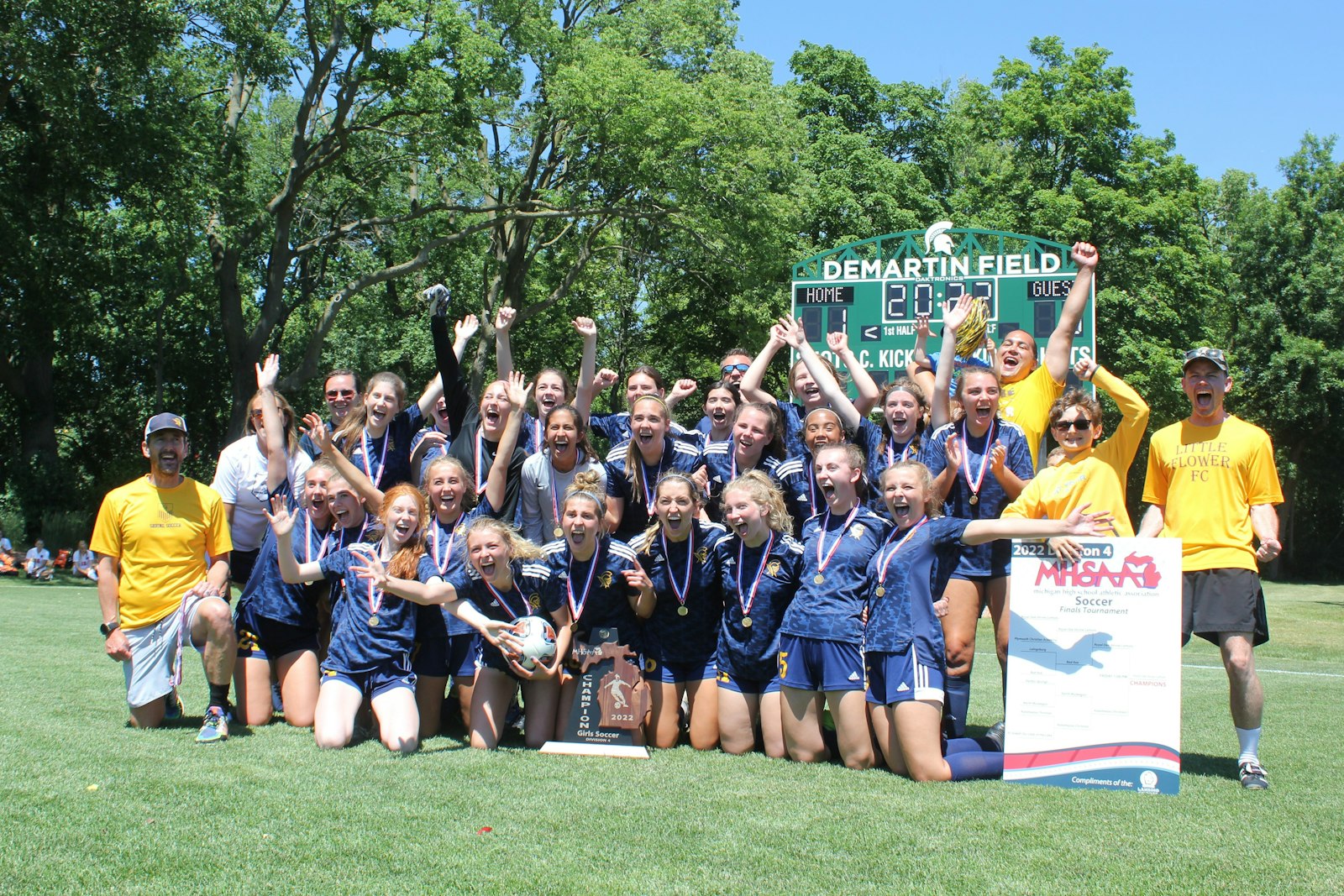 Shrine (16-4-2) now had to protect its one-goal advantage, and Kalamazoo Christian (19-6-0) put the pressure on for the remainder of the match. The Comets had a 6-0 edge in corner kicks in the second half, but the Lady Knights' backline and goalkeeper Elena Gallagher turned them away each time.
"They were very good at pressuring us — it turned into a little bit of a sloppy mess at times in the game," Soma said. "It wasn't always great for us, but the girls did a great job of hunkering down at our end and clearing the ball and getting possession when we needed to."
Shrine has now played in the past three state finals, with most of their seniors participating in each match. The Lady Knights also won the title over Kalamazoo Christian in 2019, 4-0.
"Coming here for the third time, I've had a new team each time," Drouillard said. "They're a totally different team, too, but they're still a really good opponent. I think this team is really special. I'm really just going to remember everyone on the team."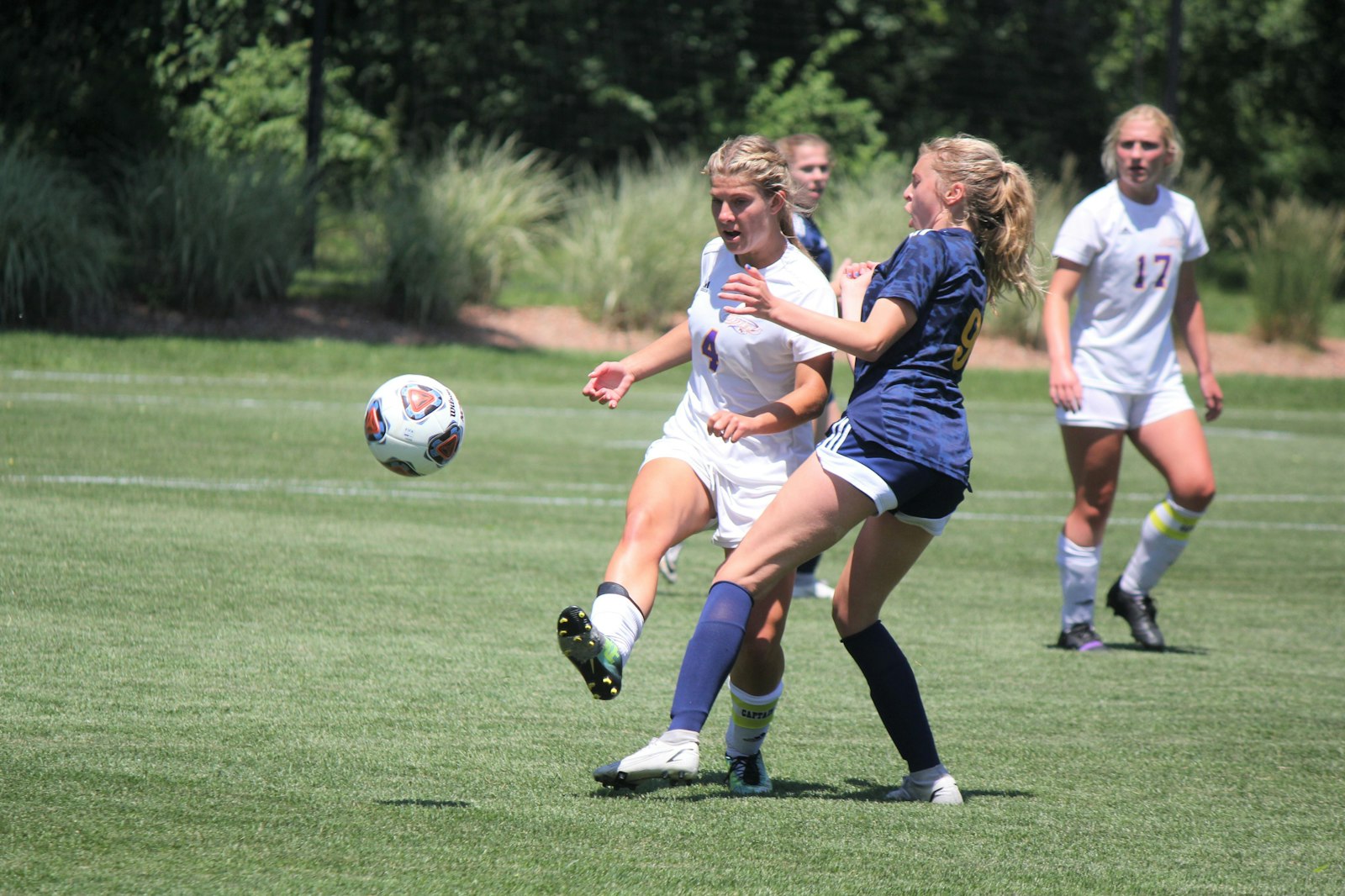 "It was a lot harder this year than it was in the past," Soma said. "It's a special group of girls; hopefully the girls that are young get a taste for where we want to be at every season. We're very young, so it's good. Even with the seniors graduating — we'll miss them — we'll return a great corps of girls."
Marian falls in Division 2 final match
Also at Michigan State, Bloomfield Hills Marian saw its championship streak pause at four with a 2-1 loss to Grand Rapids Forest Hills Central.
All scoring came quickly in the first half. Central struck first on a header by Theryn Hallock, five minutes into play. It took less than three minutes for Marian to knot the score, on Isa Agrusso's unassisted goal, where she dribbled into the goal box and kicked it inside the far post.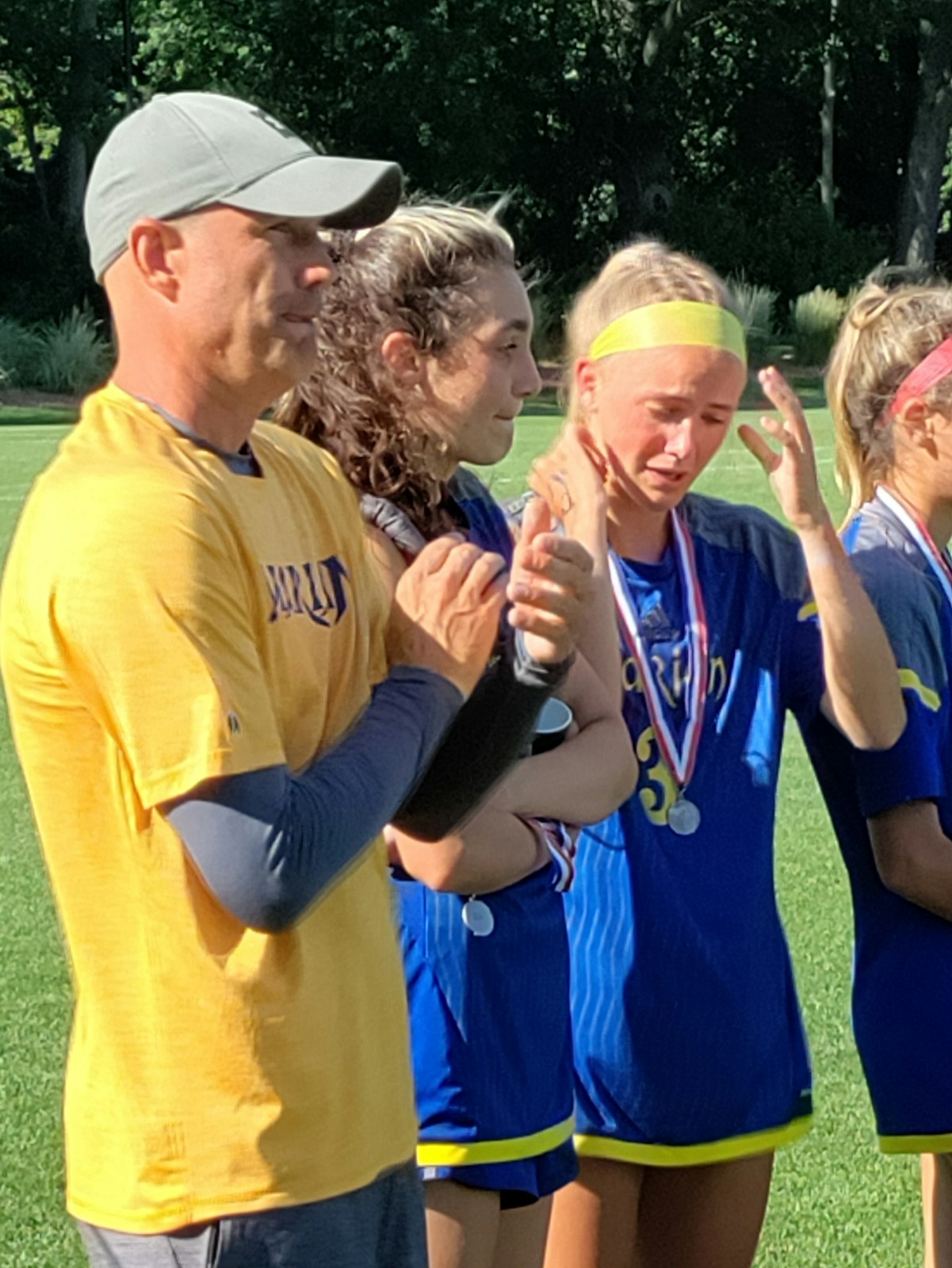 But that tie stood for only slightly longer than a minute, as the Rangers got the eventual game-winner off of a corner kick. In a scramble in front of the goal, Lauren Koczenasz got off a shot which was redirected into the net by Stella Sutton.
Marian (17-2-0) had won last year's championship 3-0 over Spring Lake, and defeated Grand Rapids Forest Hills Northern three times from 2017-19. (The 2020 season was not held because of the COVID-19 pandemic.)
In Division 3, Pontiac Notre Dame Prep had reached the semi-final round, but fell to top-ranked Williamston, 2-1, in a shootout. Williamston went on to win the state championship with a last-minute 3-2 victory over Hudsonville Unity Christian.
Copy Permalink