Monroe County school's transformation follows St. John Paul II Classical School in Lincoln Park, national trend in education
CARLETON — St. Patrick School in Carleton is back in school, and this year, it's a classic.
The sign in front of the school announced both a return to classes Aug. 24 and the first year the school is adopting a classical curriculum, a year of transformation for the Monroe County school.
St. Patrick's switch to a classical curriculum — which emphasizes the "great books and thinkers" such as Tolkien, Aristotle, Thomas Jefferson, and St. Thomas Aquinas — has been in the works for a few years now.

"The classical education model is looking at the idea of what is goodness, what is beauty and what is true," Fr. Mike Woroniewicz of Divine Grace Parish, which includes St. Patrick Church in Carleton and St. Joseph Church in Maybee, told Detroit Catholic. "It's a model of education that wants to teach children how to think on their own."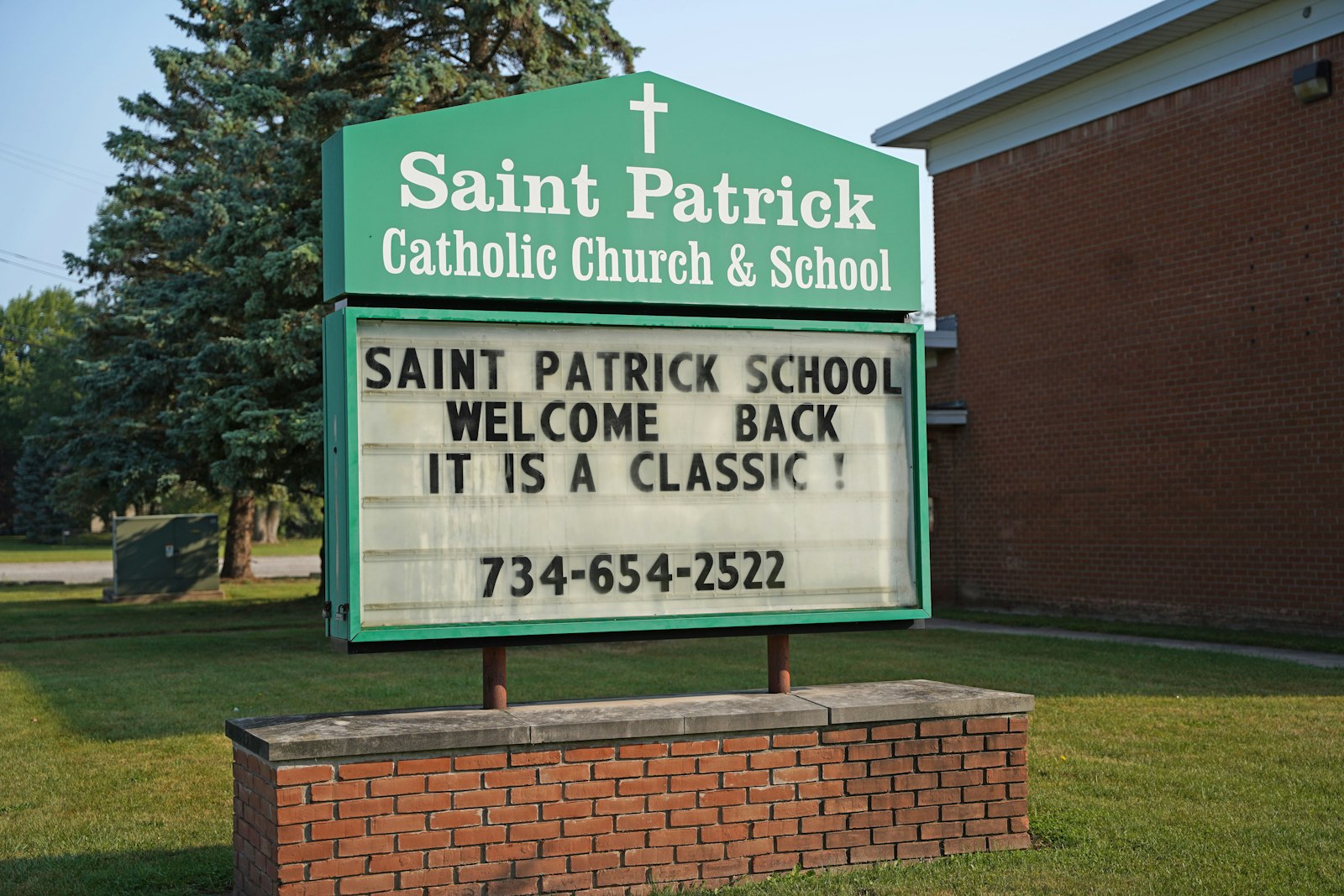 Five years ago, the Archdiocese of Detroit invited Fr. Woroniewicz and St. Patrick principal Carl Lenze to a meeting to learn more about the classical education model and discern whether the option would be suitable for their community.
"It started with conversations with the archbishop and superintendent downtown, talking about where our school was and where it was headed," Lenze said.
The meeting was headed by Colleen Richards, director of school services at the Institute for Catholic Liberal Education, who explained how a classical education could fit in a parochial school setting.
"Everything we're teaching is taught in a historical context, beginning with the lower grades, studying the ancient world," Lenze said. "The next grade up is (studying) the Middle Ages, then we get into the modern world. Then it's on to American history, and with literature we're reading in the lower grades (material) that corresponds with what they are studying."
For instance, the classical model has students learning about earth sciences and how land masses are formed, while also learning how the ancient Egyptians built pyramids and the Exodus story of Moses leading the Israelites out of the grip of Pharaoh.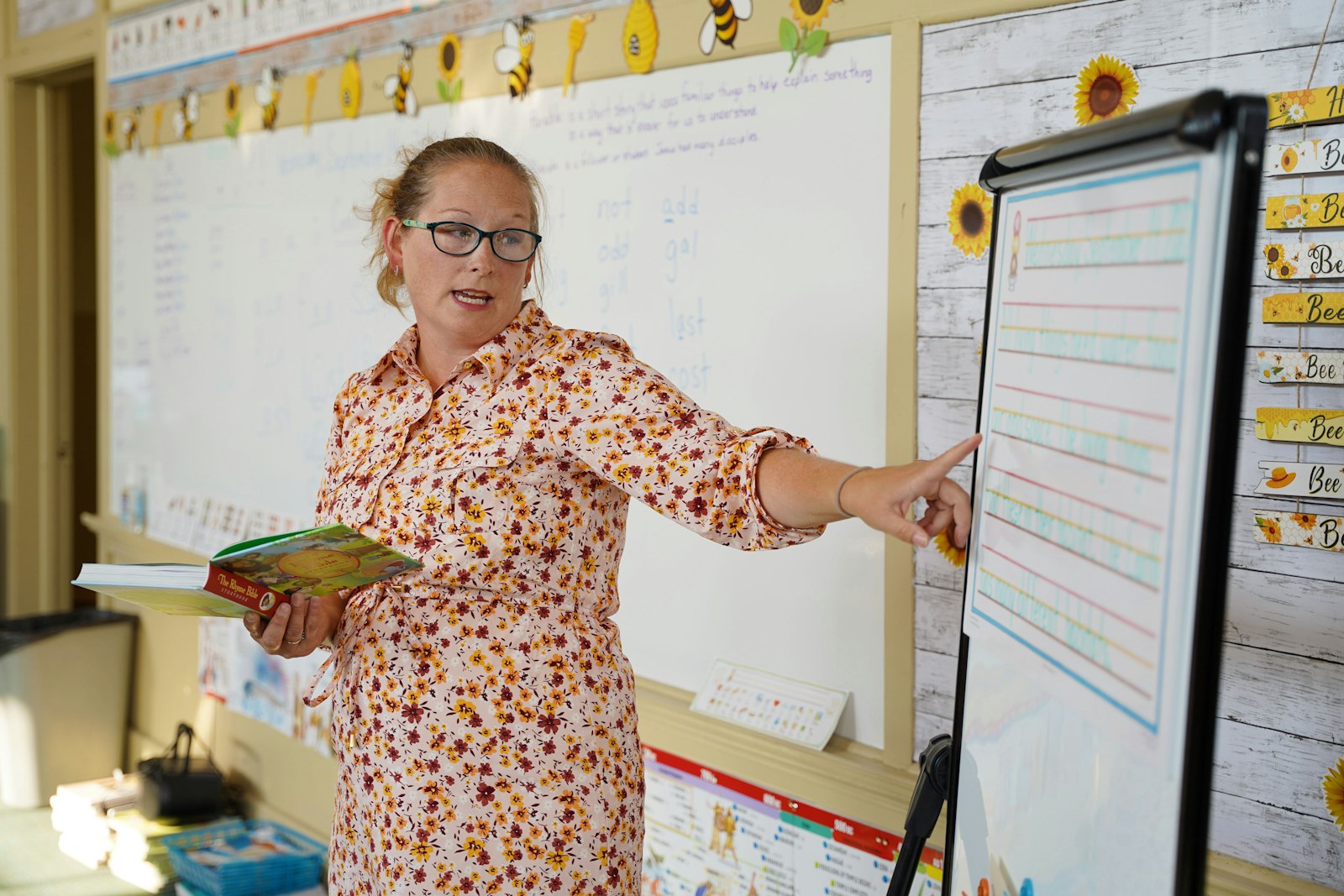 "Proponents of the model say it is useful to go back to the source material," Fr. Woroniewicz said. "As an example, when studying American history in junior high, they learn about the Declaration of Independence, but rather than reading a textbook about that document, they get to read the actual text of the Declaration and discuss it, putting it into its proper perspective of American history."

St. Patrick is the second parochial school to adopt a classical curriculum, following in the footsteps of St. John Paul II Classical Catholic School in Lincoln Park, which announced a transition during the 2018-19 school year and started the switch last school year.
St. John Paul II Classical Catholic School — attached to Christ the Good Shepherd Parish in Lincoln Park — has a full classical curriculum for kindergarten through third grade, with lessons in Latin, poetry and grammar for grades 4-8. For the next five years, a full classical curriculum will be adopted for one additional grade each year.
The difference, said Monica Burke, principal of St. John Paul II Classical Catholic School, is "it's all cross-curricular" now.

"Instead of saying in English class, we're going to learn about English now, it really just blends into each other," Burke said. "So, in science class — we call it Nature Science — if they are learning something in nature, they are looking at a story or a poem, or something in history that goes with that. And all of it is with the foundation that this is all God's world, and this is God's plan for us, so it's really beautiful."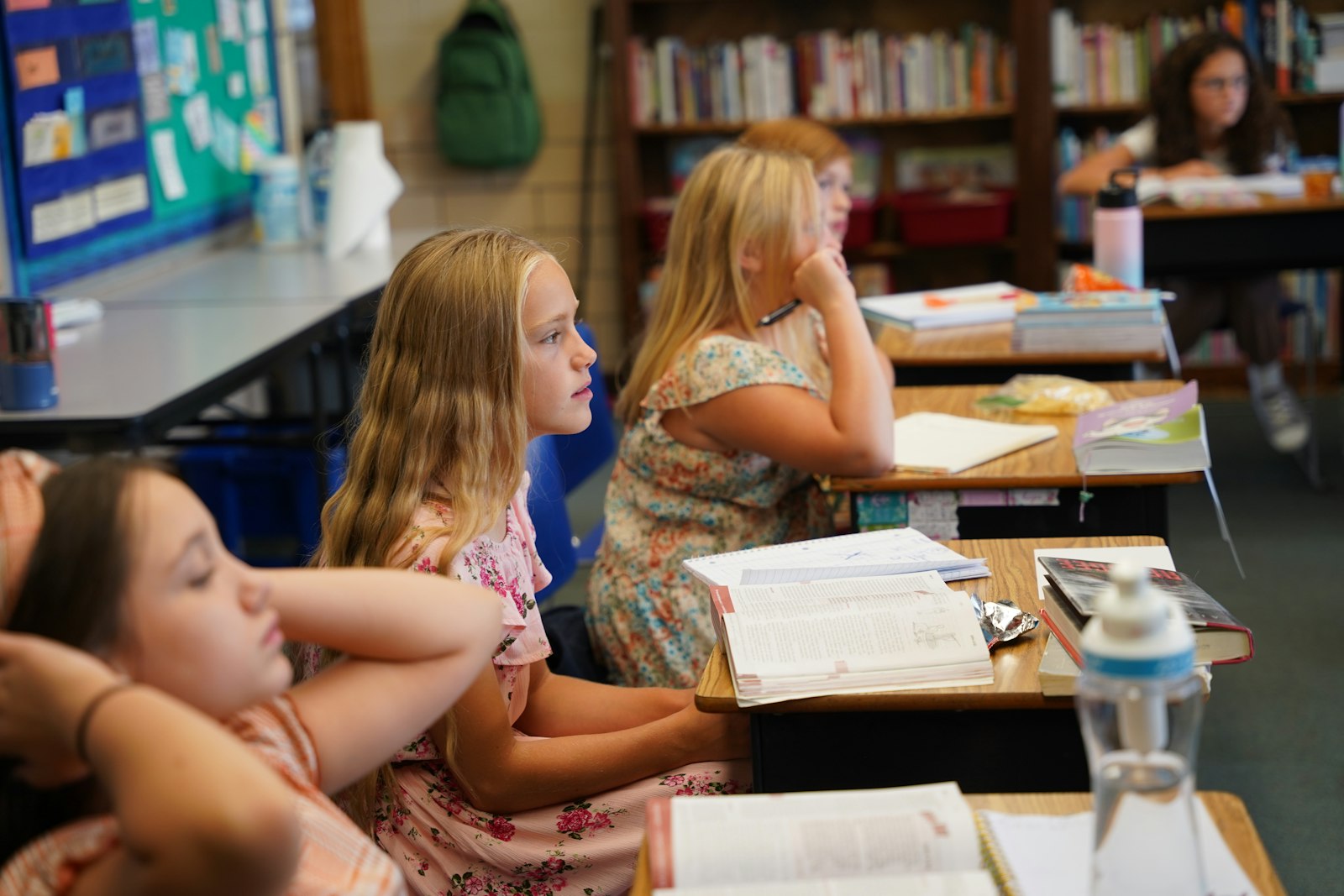 Teachers have been responsive to the new curriculum, Burke said.
Both St. John Paul II Classical School and St. Patrick School are sharing a Latin teacher this year, with the Latin teacher in Lincoln Park three days a week and in Carleton for two. St. John Paul II has switched its school Mass to a traditional Latin Mass, while St. Patrick is weighing its options as the Monroe 1 Family of Parishes discerns its liturgical schedule going forward.
"Latin is the foundation of our religion," Burke said. "It's the foundation of mathematics, the foundation of law and science, and it really helps with trying to learn other languages. It's the basis of many Romance languages. So, we've expanded to Latin three days a week for grades 3-8."
Beyond teaching Latin, Lenze said instilling a greater sense of Catholic virtue is important to establishing a classical curriculum at St. Patrick.
"Virtue is a really important part of classical education," Lenze said. "As part of that, every time we catch our kids doing something virtuous, we want to bring that to everyone's attention, giving them an opportunity to be recognized in front of the community. We push Catholic virtues, and we want to make them aware of what they did and let them see how we applaud that."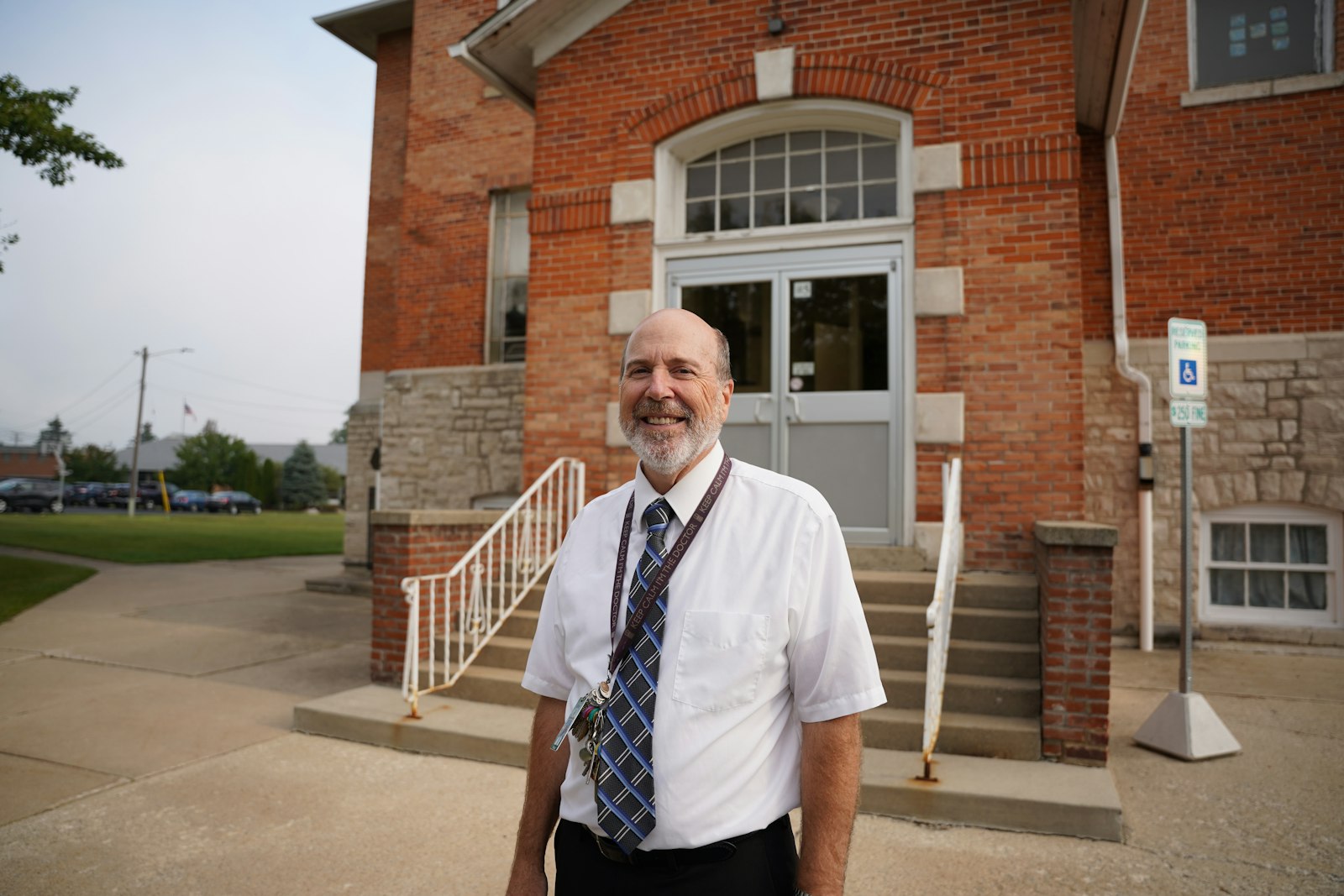 The Institute for Catholic Liberal Education has more than 200 affiliated schools in the United States, including St. Patrick in Carleton and St. John Paul II in Lincoln Park. Other classical schools in Michigan include St. Mary Catholic School in Sault Ste. Marie, St. Thomas the Apostle in Ann Arbor, St. Michael Academy in Petoskey, Lansing Catholic High School, Sacred Heart Academy in Grand Rapids, Light of Christ Academy in Augusta and St. Monica Catholic School in Kalamazoo.
In the Archdiocese of Detroit, there's also the Chesterton Academy of Our Lady of Guadalupe in in Clinton Township, which teaches classical curriculum.
Eric Haley, associate superintendent for the Archdiocese of Detroit's South Region, which includes both St. John Paul II and St. Patrick, said the increased in interest in classical education stems from parents and school administrators wanting to go "back to the basics."
"We are trying to develop higher-level thinking skills," Haley said. "I think it's important to realize that with the classics, we're teaching foundational things — things that have been done in the past and still work. I think the classical model shows there is a place for the traditional way of teaching, and it's the right fit for certain school communities."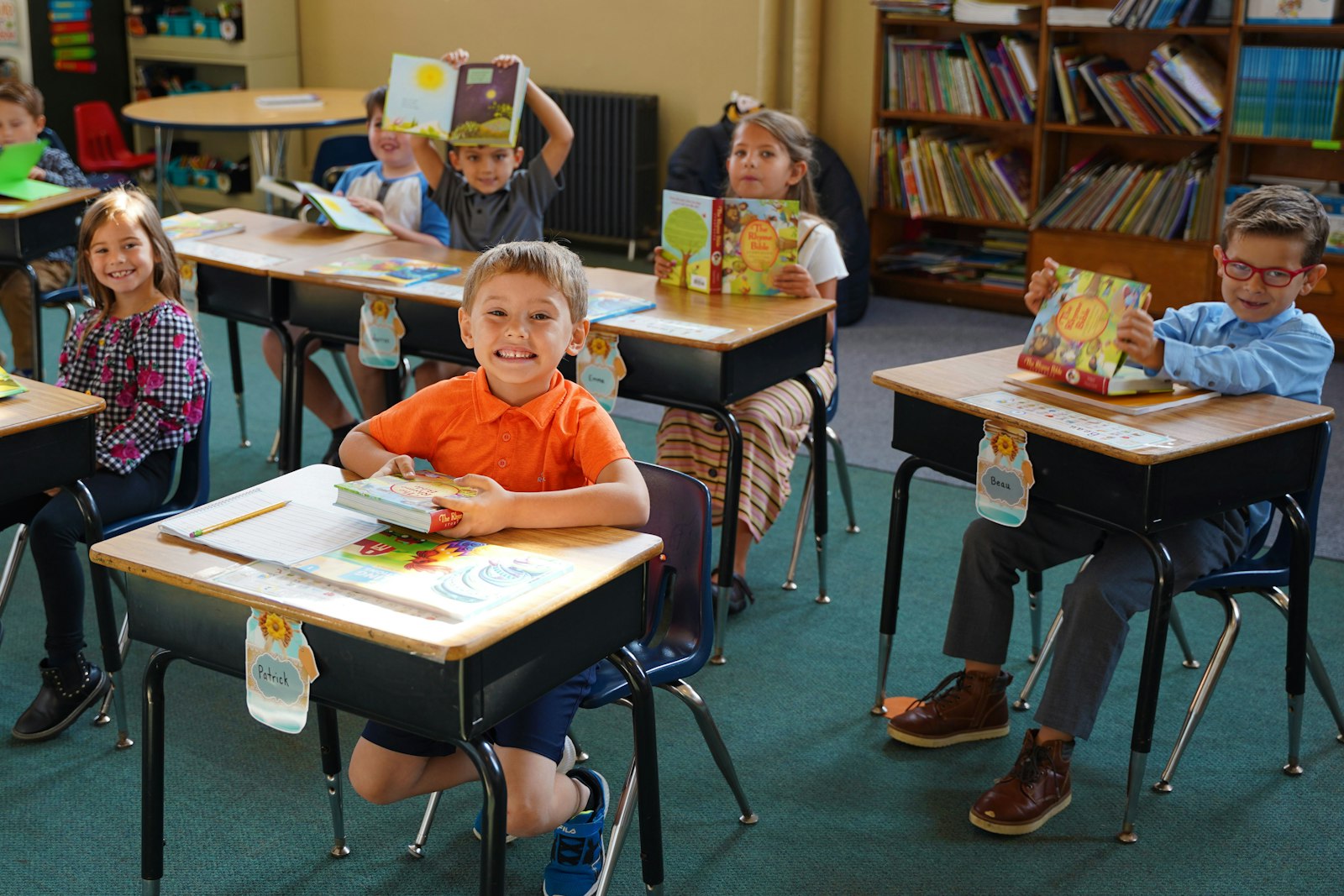 The classical curriculum model might not be the best fit for every school community, Haley added, but as more Catholic schools explore the idea, specific models of curricula — from STEM to Spanish immersion, micro-schools to International Baccalaureate — can be attractive to some communities.
"The approach you have to have is, 'Does this fit the community?'" Haley said. "Is it something that makes sense? And if so, if this is the style of education you want in your community, the archdiocese supports that."

Lenze hopes St. Patrick's transition to a classical curriculum will be transformative for the K-8 school with an enrollment of 122 students, adding creating future saints is the most important goal for any Catholic school.
"With this curriculum, we looked at how we incorporate our faith into every aspect of this," Lanze said. "Students will see how God created the world, how Christ impacted the world and how everything is all part of God's plan. Archbishop (Allen H.) Vigneron in Unleash the Gospel says everyone needs to have an encounter with Jesus Christ daily and go out and witness to others. That's what we're hoping this curriculum will do."

Copy Permalink
Catholic schools