'Yes' on Proposal 3 has slim lead in the polls, but organizers remain optimistic three weeks out from critical election

ROYAL OAK — Michigan is three weeks away from voting on a proposed constitutional amendment that would override the state's abortion laws, making the procedure widely available and eliminating regulations.
Volunteers across the state have been canvassing Michigan's neighborhoods and countryside, encouraging voters to vote "no" on Proposal 3.
Faith leaders and legal experts have labeled Proposal 3 "extreme," arguing it would take away parental consent laws for minors seeking abortion and allow for unqualified people, such as veterinarians and psychologists, to perform the procedure.

Citizens to Support MI Women and Children, a grassroots coalition formed to oppose the measure, has been organizing canvassing efforts to get the word out to voters on the fence about the proposal.
"We have thousands of people reaching out and getting involved in our campaign," Christen Pollo, spokeswoman for Citizens to Support MI Women and Children, told Detroit Catholic. "In every corner of the state, we are putting up yard signs, knocking on doors, making phone calls. People are engaged in our churches as well and getting involved in community groups. Our plan is to reach voters and reach every corner of our state with the reality of how dangerous Proposal 3 is before election day."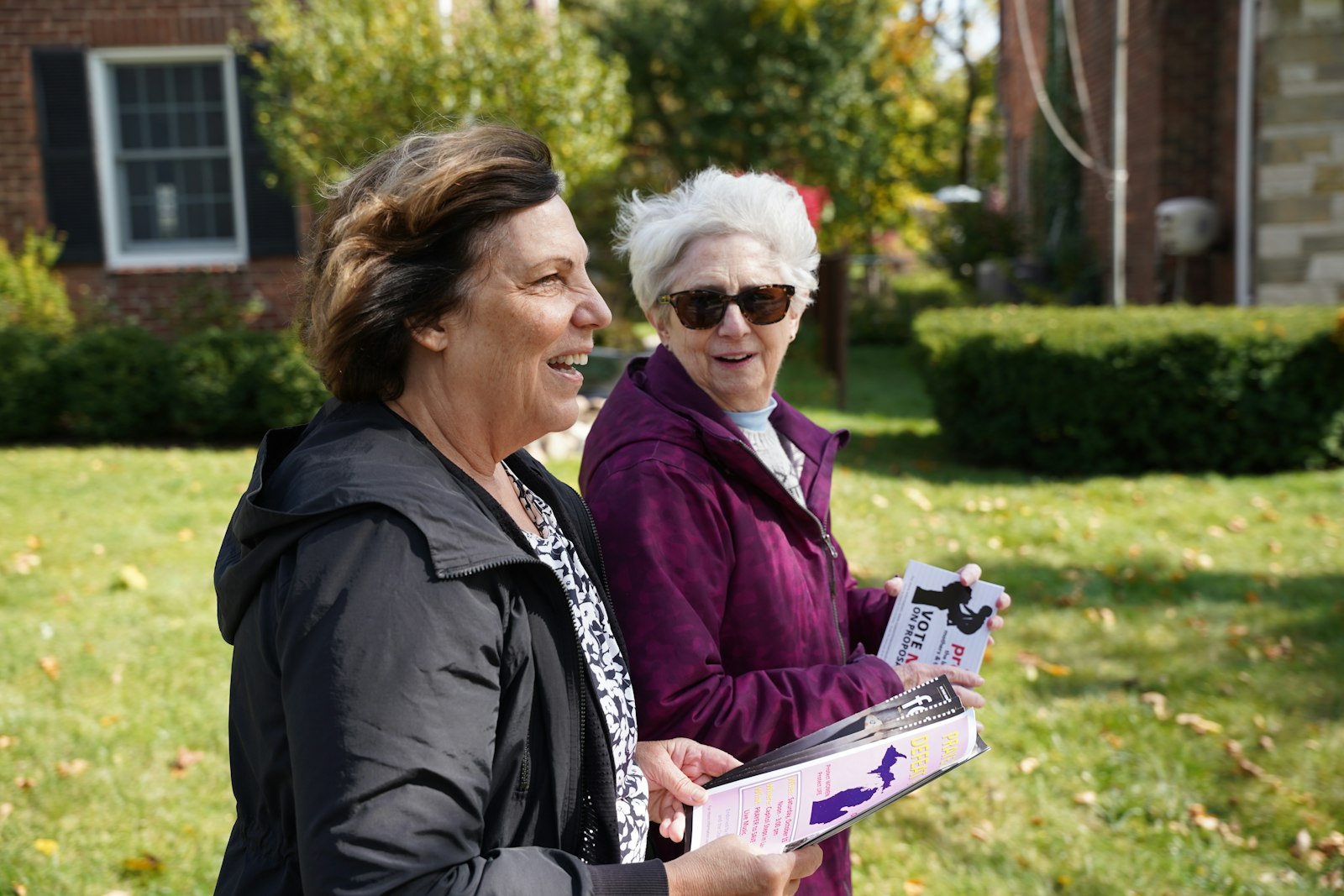 Volunteers are encouraged to visit supportmiwomenandchildren.org to learn more about the proposal, how they can donate to the "No on Proposal 3" campaign and ways to connect with local volunteers to canvass.
"Something I hear frequently is, 'I don't think I'd be good at that (canvassing),' or 'I'd be too scared,' but this is a moment to step out of our comfort zones and do everything we can to impact this proposal and make sure people are educated and vote no," Pollo said.
Volunteers aren't expected to persuade voters at the door or get them to make a commitment to vote "no." Canvassers are given a script of what to say, some follow-up responses and literature explaining what Proposal 3 is and why voters should reject it.
"We train our volunteers big picture on how to have a good conversation with voters, and we have a script that goes a little more in depth on questions," said Adelaide Helwig, canvassing coordinator for Protect Life Michigan. "We ask voters where they stand on the issue and have a guided conversation centered around educating the voter on what Prop 3 will do. We found 70 percent of people we have a conversation with about Proposal 3 pledge to vote no."
Helwig said canvassers focus on the specific language of Proposal 3, particularly how the amendment would "invalidate state laws conflicting with this amendment."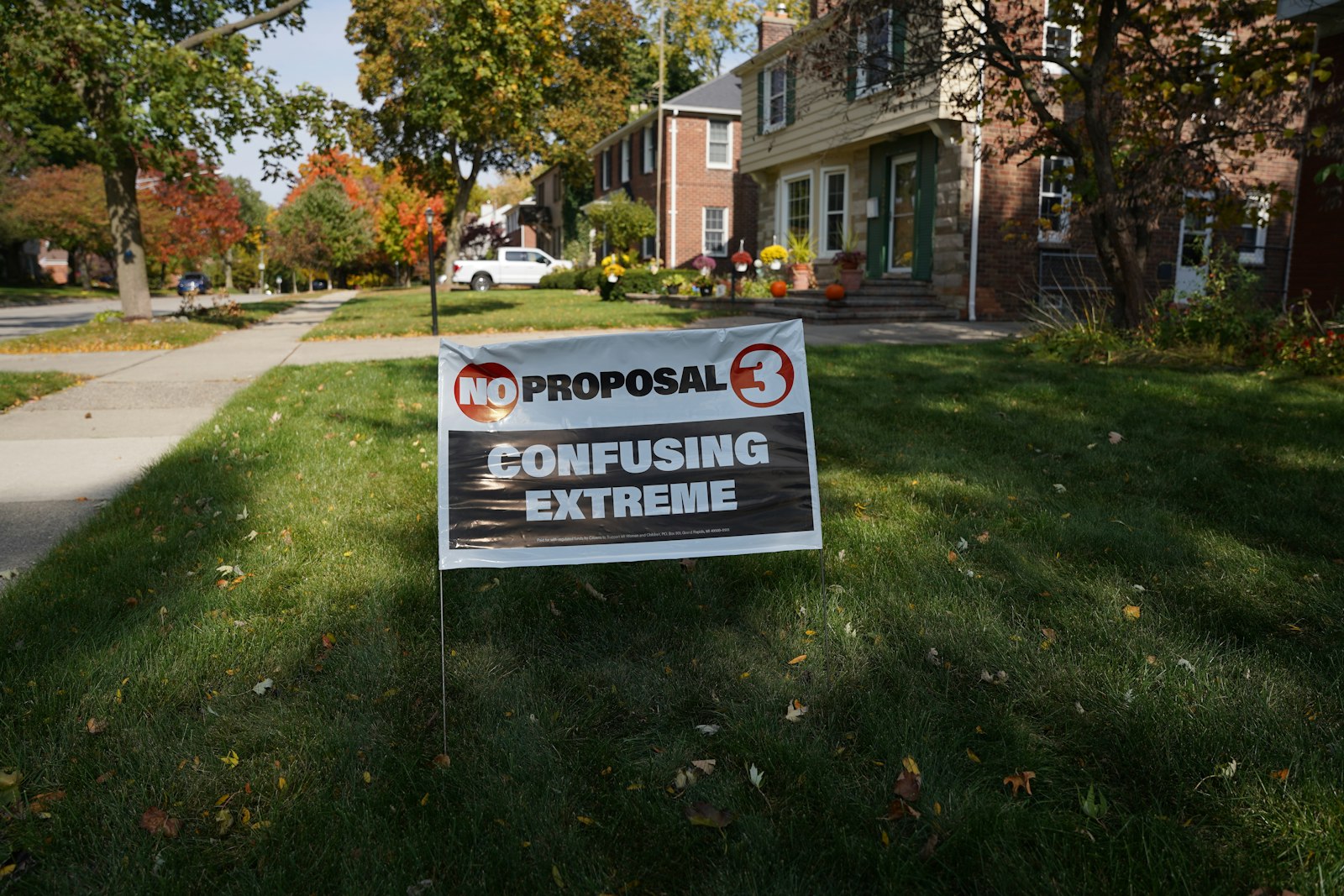 Helwig said the broad scope of the amendment is the main reason why even voters who support some access to abortion should reject this specific proposal, especially since it would overturn existing laws most Michigan voters agree upon.
"Michiganders do not, by and large, support later-term abortions," Helwig said. "Even if people who tell you they are strongly pro-choice, they think late-term abortions shouldn't happen or should be restricted. We've also seen a lot of parents concerned about parental consent laws being revoked and children getting abortions without a parent's notice.
"Every pro-life law or every law regulating abortion would be taken off the books," Helwig added. "Most Michiganders are not in favor of that; especially allowing people who don't have a medical license to perform an abortion. This proposal essentially legalizes back-alley abortions."
Getting out the vote
Erica Farley is a member of St. Anthony Parish in Temperance. She remembers collecting signatures for a pro-life initiative a few years back, and is committed to defeating Proposal 3.
She and her husband have been volunteering since Oct. 1 with Right to Life of Monroe County, going door to door and telling people about the dangers of Proposal 3.
"The first week went pretty well; we went out three days, several hours at a time, usually grabbing subdivisions in the area and trying to get every house," Farley said. "We get fliers to every house when people are not home or not outside the house, but for people outside the house, we got pretty favorable responses. People were happy we were doing this."
Canvassing efforts are usually one- or two-minute interactions, with the canvasser informing the voter about Proposal 3 and why they should vote "no."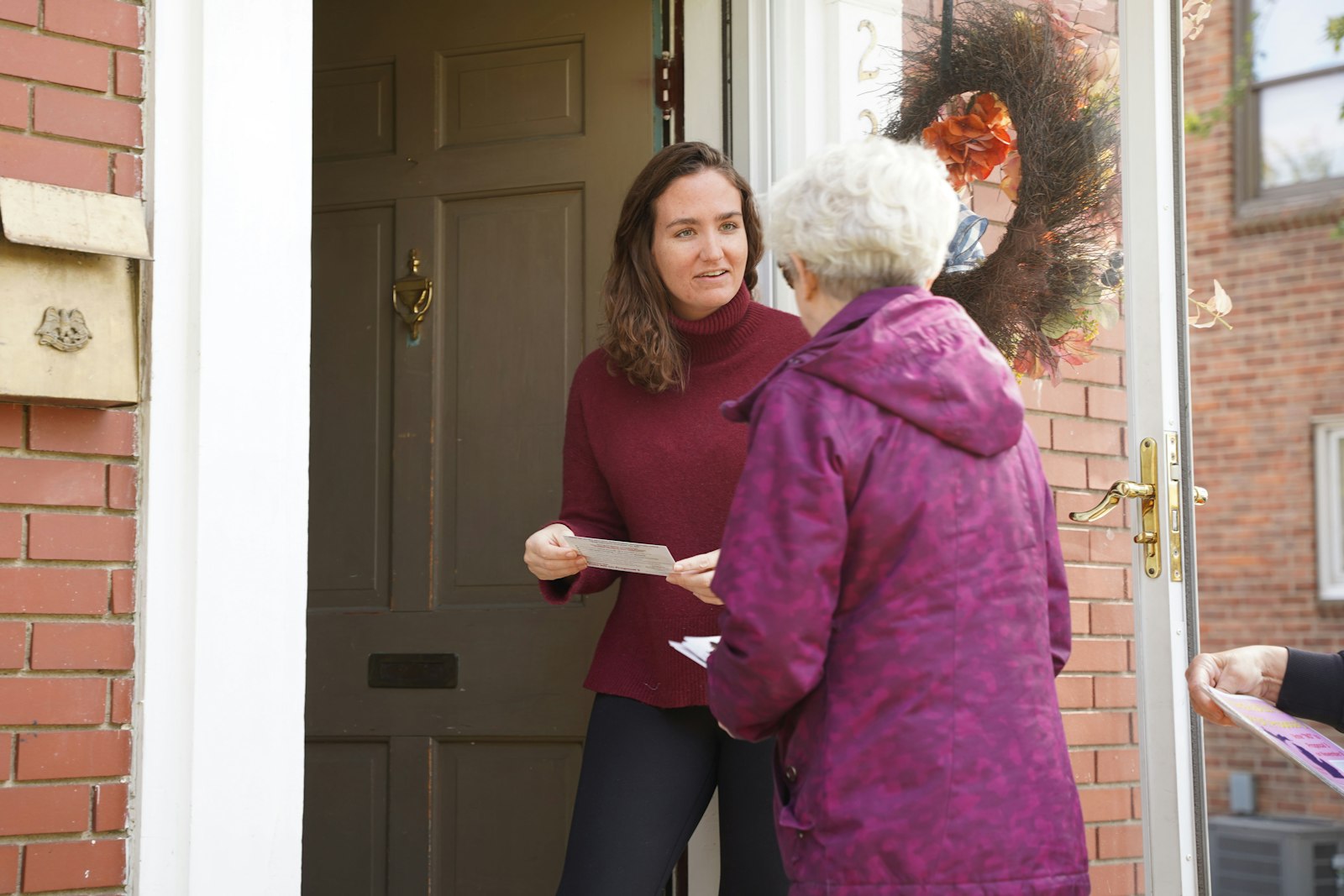 Farley said most interactions with voters have been supportive.

"I only had one person that was a little hostile to me," Farley said. "She asked if I was for or against, I said against, and she said get that thing away from me. I said OK, then she said, 'I'm for women.' And I said, 'So am I, ma'am.' That was the only negative one I had; most people were thanking us for being out and doing this."

Aside from a few conversations with people who identify as pro-choice but wanted to know particulars about the amendment, Farley said most canvassing is just to reminder voters the proposal is on the ballot, what the proposal would do, and why should they vote against.
It's not about having an argument, but about raising awareness, Farley said.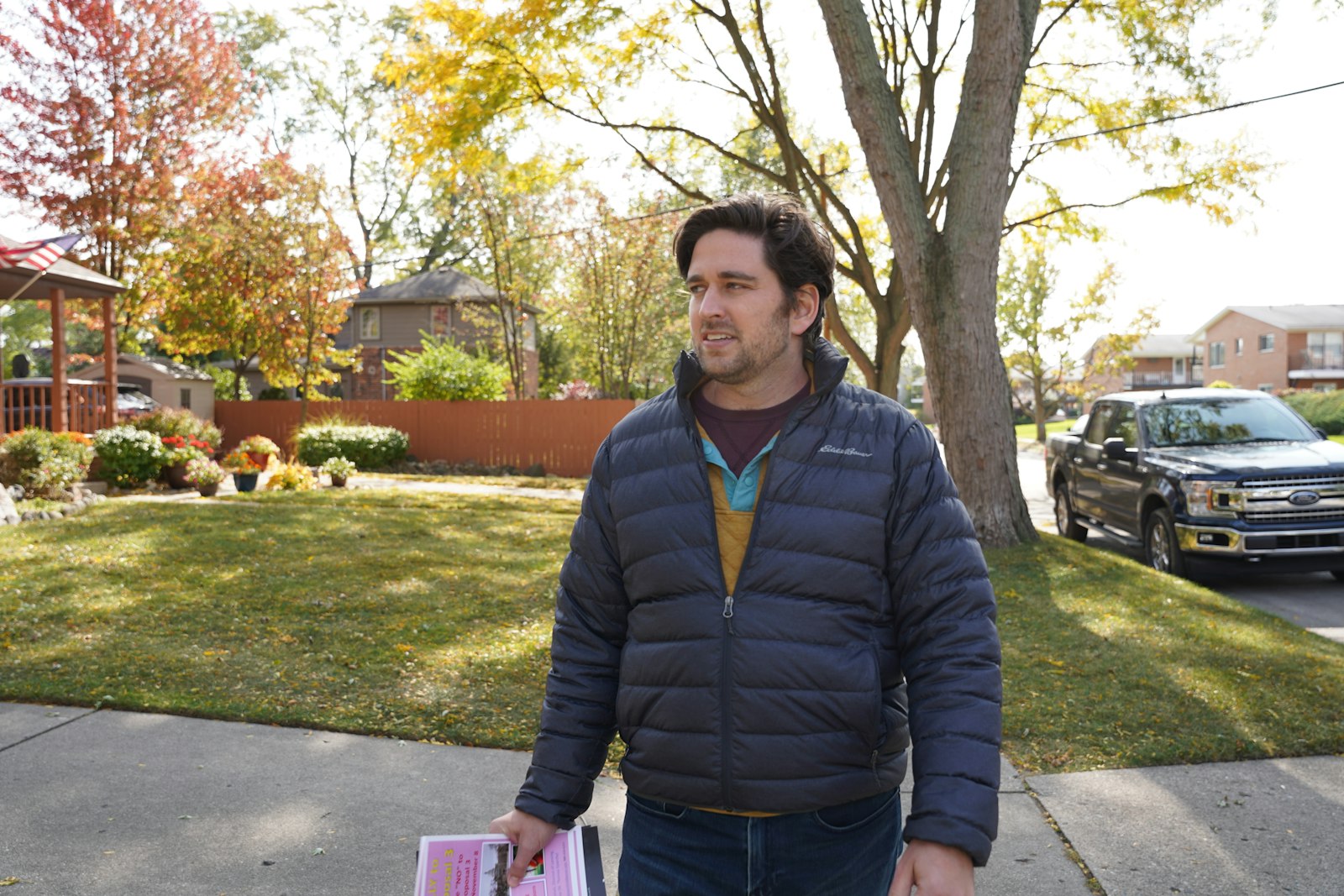 "A successful encounter is when someone who was on the fence wants to hear what this is about," Farley said. "There was one gentleman who had no idea they were trying to put this on the ballot. I explained Proposal 3, and he said, 'Oh, I don't want that.' And that was great, that was a success for me — informing someone of what they are really trying to do and having them make a good decision when they go out to vote."

Pollo said now is the time for voters, parishes, and volunteers to increase their efforts to defeat Proposal 3.

An Emerson poll released Oct. 18 showed support for Proposal 3 shrinking to just 52% among 580 likely Michigan voters — a decline from 61% in a Detroit News/WDIV-TV (Channel 4) poll released Oct. 4. Citizens to Support MI Women and Children are not discouraged by the polling data and think the race is winnable, Pollo said.
"I really want people to hear me loud and clear on this: We are optimistic," Pollo said. "Our message is resonating with voters. There are so many things you could dive into on polling. Most the polling we see is nothing relevant to the question facing voters this November. Sometimes, polls are used to discourage people from getting involved, from doing more. We know this is winnable, and we can defeat Proposal 3."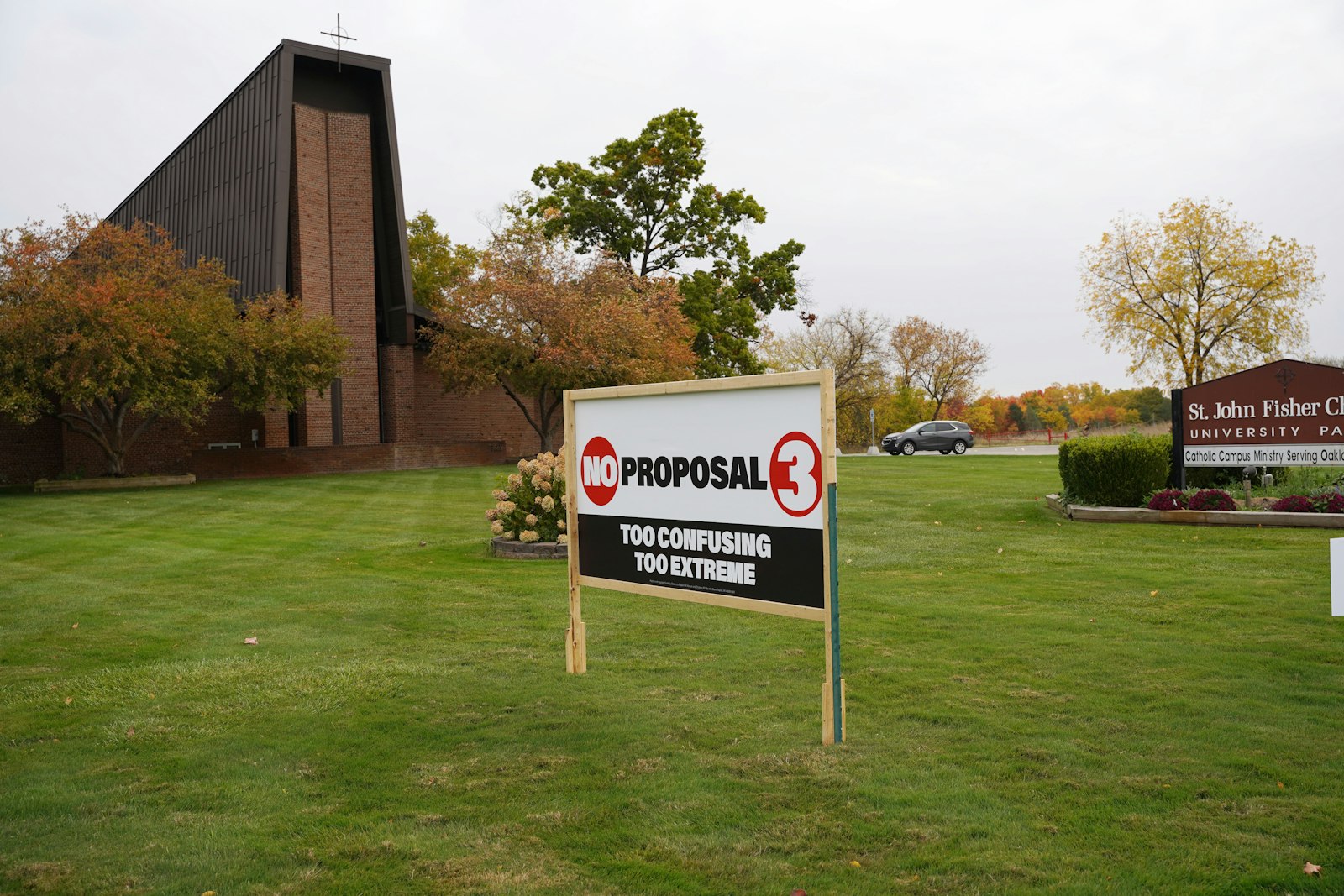 Door knocking training
In person door-knocking training will be offered at three locations Saturday, Oct. 22:
1.) National Shrine of the Little Flower Basilica (Conference Center): 10:30 to 11:45 a.m., 29130 Woodward Ave., Royal Oak. If needed, contact Kathleen Wilson at (248) 321-4691, [email protected].
You may join beforehand in a Rosary Rally for Life led by Fr. Alex Kratz at 9:30 a.m. under the Crucifix tower.
There will be options to stay after training to begin door knocking in the neighborhood.
2.) St. John Fisher University Chapel: 10:30 to 11:45 a.m. 3665 Walton Blvd, Auburn Hills. If needed, contact Jonah Lyon at (734) 272-5661 or [email protected].
3.) St. Scholastica Parish: 3 to 4:15 p.m. 8201 W Outer Dr, Detroit. Enter at the Outer Drive address parking lot and enter via the electronic gate, after a left turn you will see the school and the convent building will be on the right at the back of the Church complex. In needed, contact Jonah Lyon at (734) 272-5661 or [email protected].
For on-the-spot training, sign up for a shift by clicking here. The team leader of the shift will reach out with the location and time. Training will be provided upon arrival at the canvassing location. Additionally, you and/or your team can shadow the team leader and before going door knocking.

Copy Permalink
Pro-life
Faithful citizenship
Proposal 3