NOVI — "We're not worried about attention," said University of Detroit Jesuit freshman Elijah Dotson. "We're just worried about getting better and improving on what we're doing. The recognition will come."
No doubt, the Cubs' track team has already commanded plenty of attention this season, and it rolled to a second consecutive Catholic High School League Bishop Division title Saturday at Novi Detroit Catholic Central. U of D Jesuit won nine of the 14 events en route to piling up 167.5 points, finishing well ahead of Catholic Central (103), Dearborn Divine Child (96) and the division's six other schools.
Dotson, a freshman, won both hurdle races (15.38 and 40.82 seconds) as the Cubs claimed first place in every individual race two laps or shorter and won three of four relays.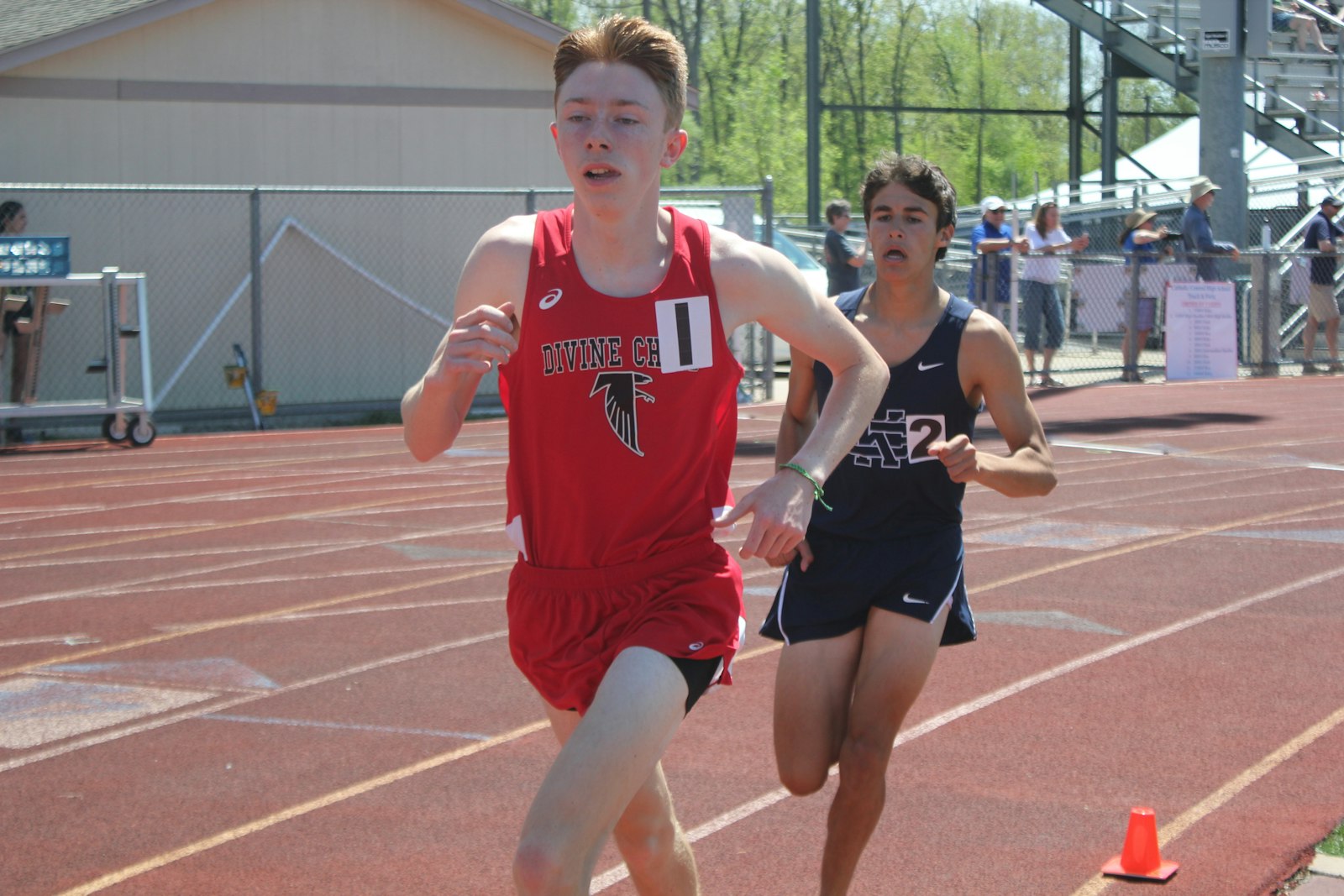 Jaiden Reed set Catholic League records in winning the 100 and 200 dashes (10.59 and 21.35). Cameron Hendrix finished first in the 400 (49.86) and Josiah Graddick crossed the line first in the 800 (1:59.46).
Most of those races saw several Cubs up in the front of the pack — most notably the 200 dash, when Reed, Devin Grantham and Nick Johnson swept the top three places.
"Everybody's coming together and we're making sure that we're all working hard every day and getting better," Dotson said. "It's strength, it's depth, it's everything. We have depth; we have 109 kids altogether, and we just work hard and push each other in practice every day."

Last season, Carl Brock's squad won the Catholic League meet for the first time since 2005, so it was a fresh perspective for the Cubs to go in as the defending champions.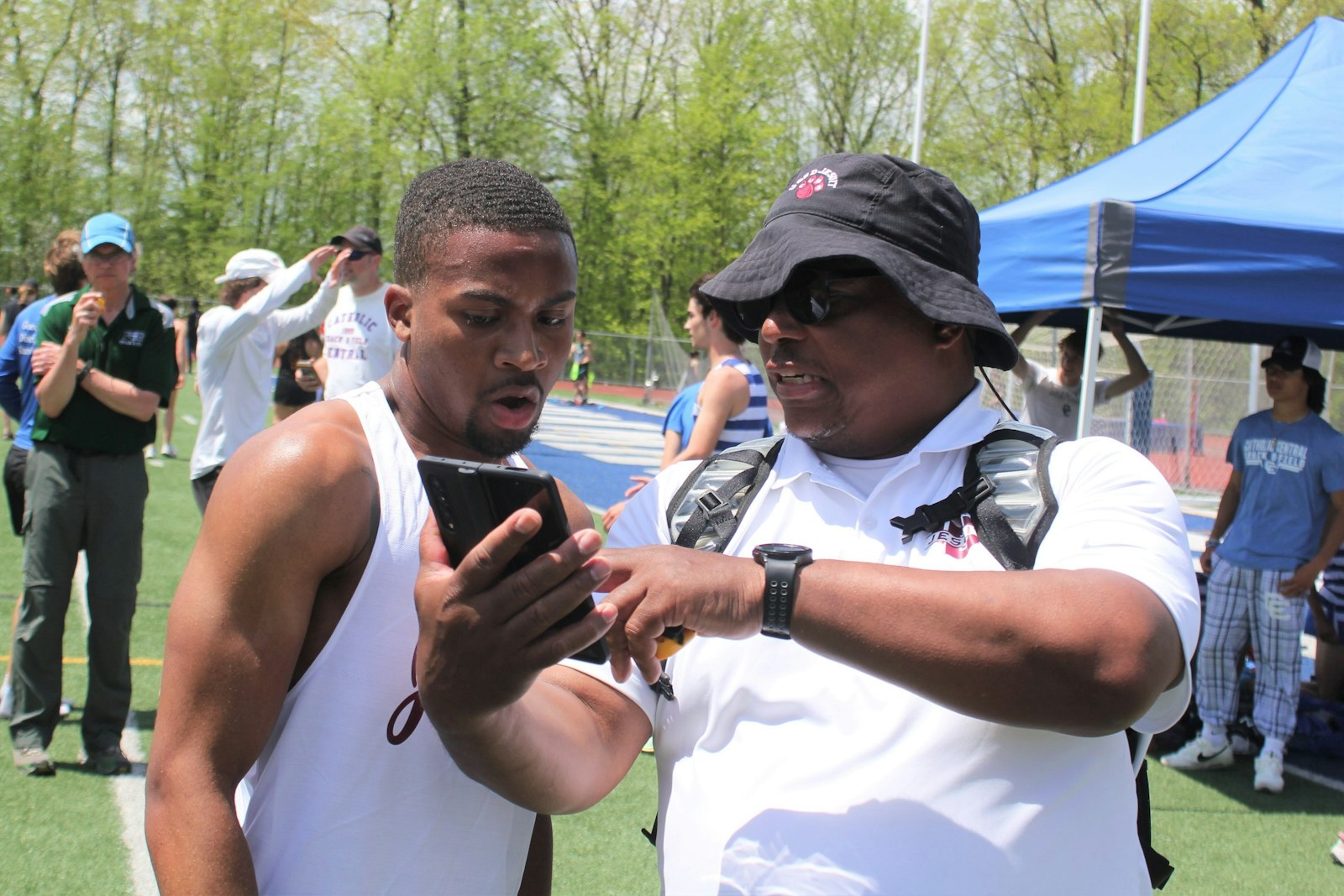 "It's a lot different," Dotson said. "It just makes us want to work harder and make sure nobody can catch up to us and keep the lead."
Brock was pleased by what he saw from his squad.
"We wanted to make sure we really brought our 'A' game today," he said. "We understood that no matter what happened during the dual meet season, the league championship meet is always a different animal, so we just wanted to make sure we stayed on course, and everybody basically did what they were supposed to do. We had multiple (personal records) today; they're getting faster and faster. We've had a couple of decent weekend days in a row with good weather, so we've been able to run fast."
Divine Child had a pair of double-event winners: senior thrower Brady Ploucha topped both the shot put (52' 5") and discus (154'10"), while junior distance ace Michael Hegarty won the 1600 (4:27.44) and 3200 (9:37.50).
Falcons reclaim girls' championship
When Farmington Hills Mercy ended the Dearborn Divine Child string of five straight Catholic League track championships last year, many of the Falcons took that to heart.
As a result, Divine Child was able to get back on track and won another Bishop Division crown last Saturday at Catholic Central. The Falcons totaled 171 points, placing in front of Mercy (145.5), Warren Regina (115) and five other teams.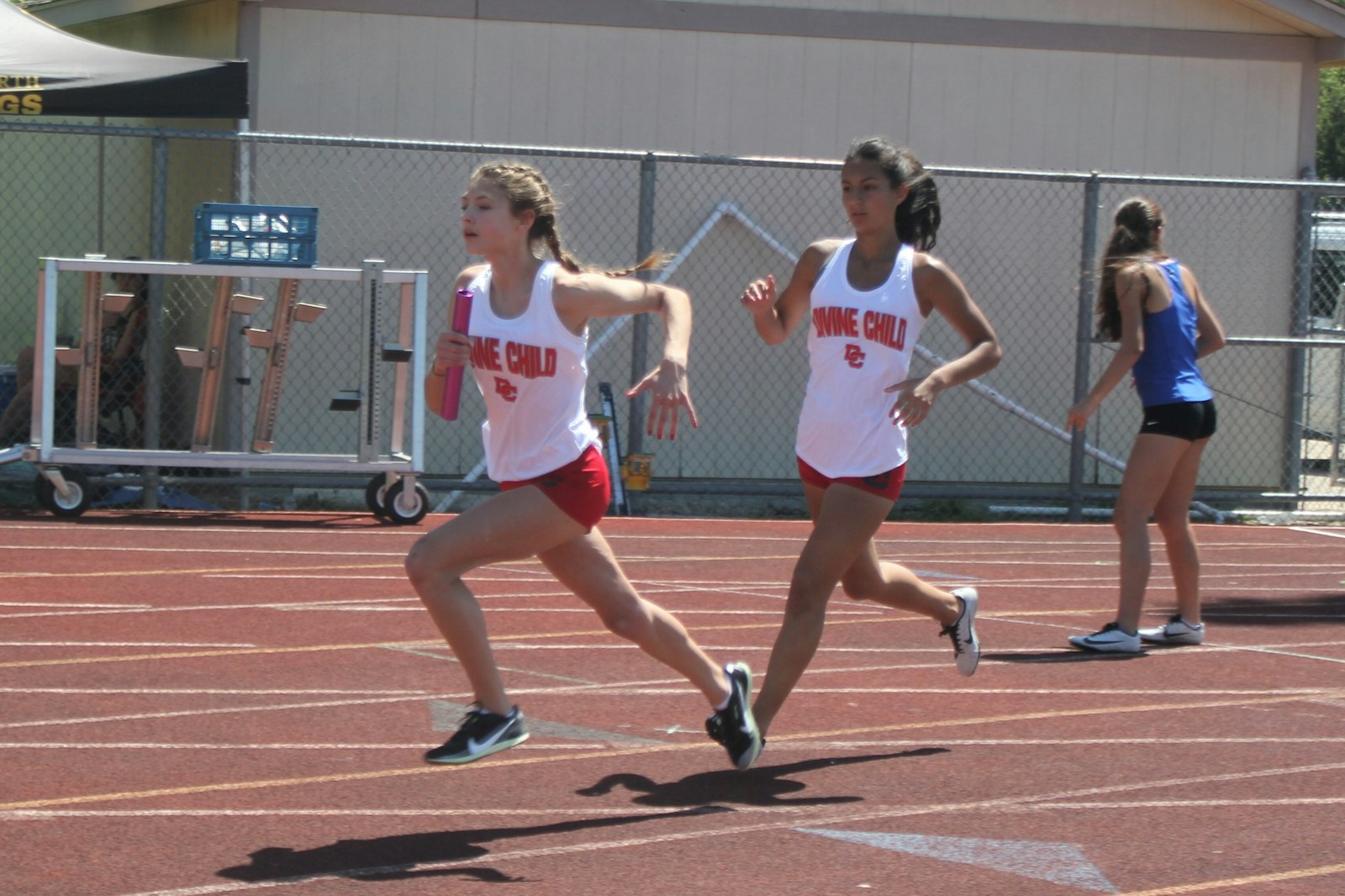 "We obviously wanted the title back, because last year we took a little bit of a hit," team co-captain Eliza Thayer said. "Everyone did exactly what they needed to do. We had a plan going into it, and everyone executed. We were just all so excited to come here and have fun, and we're very excited for the next few meets."
Showing all-around depth, Divine Child won three out of the four relays and placed second in the other. The Falcons' lone individual winners were thrower Grace Steffes, who took the shot put (36'10") and discus (97,10"), and 800-meter runner Kirsten Koss (2:25.56).
Even when Divine Child didn't place first in an event, it usually had a high finisher — which was important, because Mercy also won six events, including a 100-200-400-4x100 sweep from Marlins' freshman Taryn Henderson.
"We had to offset Mercy because they're a strong team; very strong team," Divine Child coach Gordie McIntosh said. "We knew it was going to be a close race, and every girl did what they were expected to do. Some of them even exceeded their expectations, so it was good."
"It was slightly a revenge tour, but really, more fun than anything," co-captain Lianna Shakoor said. "I think we've definitely been going harder at practice and that's helped, but honestly, we just came to have fun, being our final season. We wanted to go out with a bang."
Regina had two athletes win a pair of events: senior Grace Zdankiewicz took the 1600 (5:11.22) and 3200 (11:41.95), while junior Ella Jenkins won both hurdle races (15.00 and 46.11).
The Catholic League's Cardinal Division track finals will be contested on May 25 at Macomb Lutheran North. Madison Heights Bishop Foley is the defending boys' team champion, but the girls' title is up for grabs because last year's champion, Wixom St. Catherine, moved to the Bishop Division this spring.
Copy Permalink