From medical care to baby formula, a network of pro-life ministries across the state fill crucial void for mothers in need
ALLEN PARK — In the wake of the Supreme Court's ruling in Dobbs v. Jackson Women's Health Organization, pregnancy centers across the United States have been suddenly thrust into the spotlight — or under a microscope, depending on who's asking.
After the court's determination that the U.S. Constitution does not confer a universal right to abortion, pro-life resource centers have become the subject of countless political debates, news articles and even violent attacks from fringe extremist groups.
But for those inside — both the volunteers and the women and babies who depend upon such services — the increased attention is just noise.
Across Michigan, nearly 150 pregnancy centers continue to provide a variety of services for mothers, from free ultrasounds and medical grade pregnancy tests, parenting classes, counseling and boutiques full of free baby items (and even some items for the mother).
At Planned Choices in Allen Park, all of the staff are volunteers. Formerly known as the Melvindale Crisis Center, the nonprofit moved to Allen Park and changed its name three years ago after a donor bought the organization a new building.

"We were a 'crisis pregnancy center' for years, and I just felt that that gave the wrong message," director Angela Griggs said. "There are women who don't want to identify as as being in a crisis. They don't want to acknowledge what they are going through, so we decided to get away from that name and wanted to appeal to women at various stages and let them know that we are there to help them."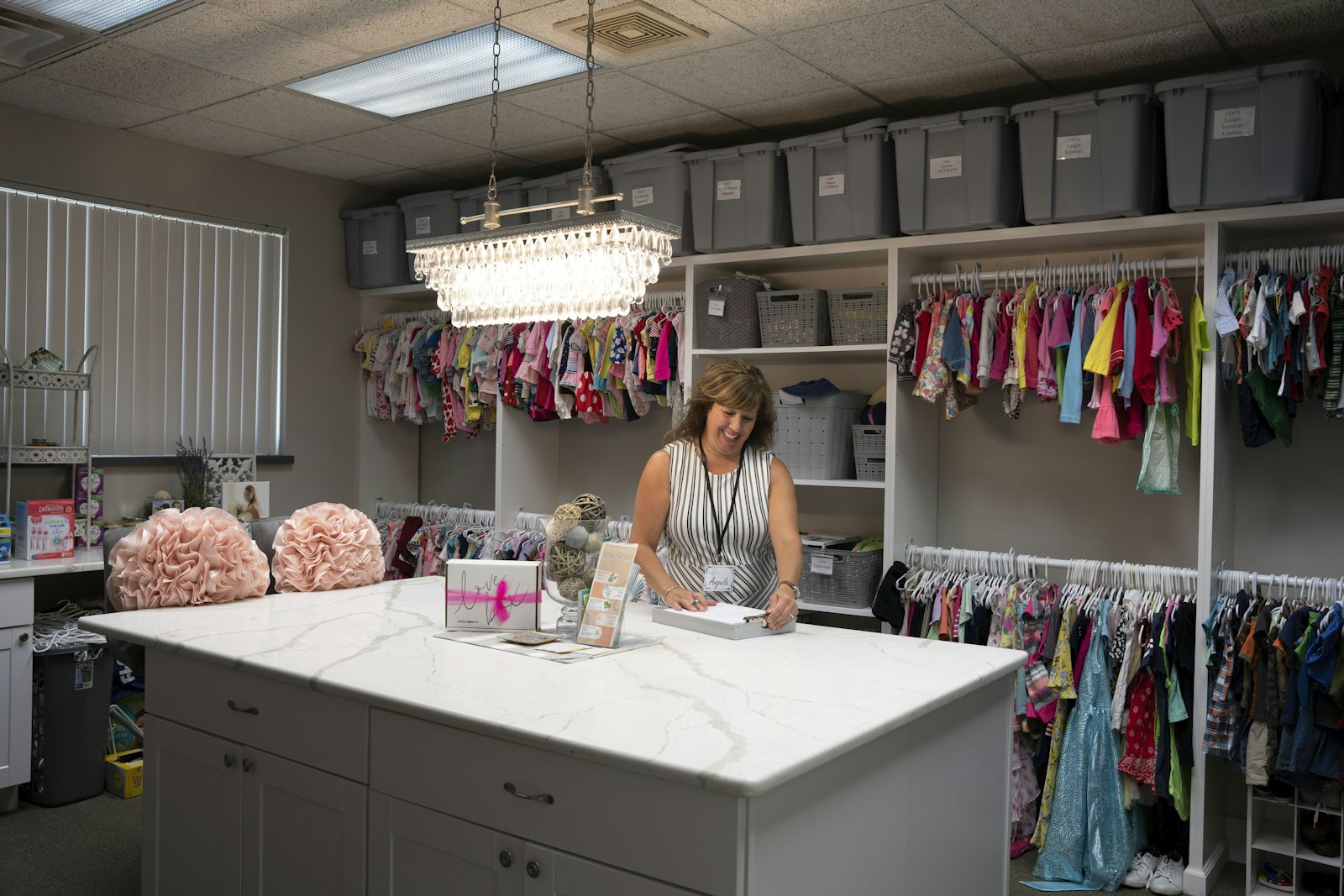 Planned Choices offers free pregnancy tests and material aid such as baby formula, furniture, diapers and personal hygiene products. The center will be installing its first ultrasound machine in 2023 and plans to hire an ultrasonographer.
Griggs, who has been with Planned Choices since 1992, is acutely aware of the misconceptions surrounding pregnancy centers. She wants people to understand they are there to help women.
"We want to help women succeed, and that may go beyond the pregnancy," Griggs said. "We don't just hand them diapers and say, 'Here you go.' If they are interested in resumé writing, going to school, or pursuing a career, we help them with those services as well. People might say, 'What good does a pack of diapers do?' but we are willing to go beyond that."
If a particular service is beyond the scope of what Planned Choices can offer, Griggs said, the nonprofit refers women to different agencies and churches that can help. Most of the volunteers are mothers themselves, Griggs added, and can understand the emotional toll and the physical changes pregnancy and child rearing take on a woman's body.
"When women come to our center, they know that someone cares about them," Griggs said. "We just had a mom come in last week, and she was in tears, and she didn't know we existed. She came and picked out clothes for her daughter. She was able to walk out with some cute things for herself. We are able to show women that we care for them, and we want to support them."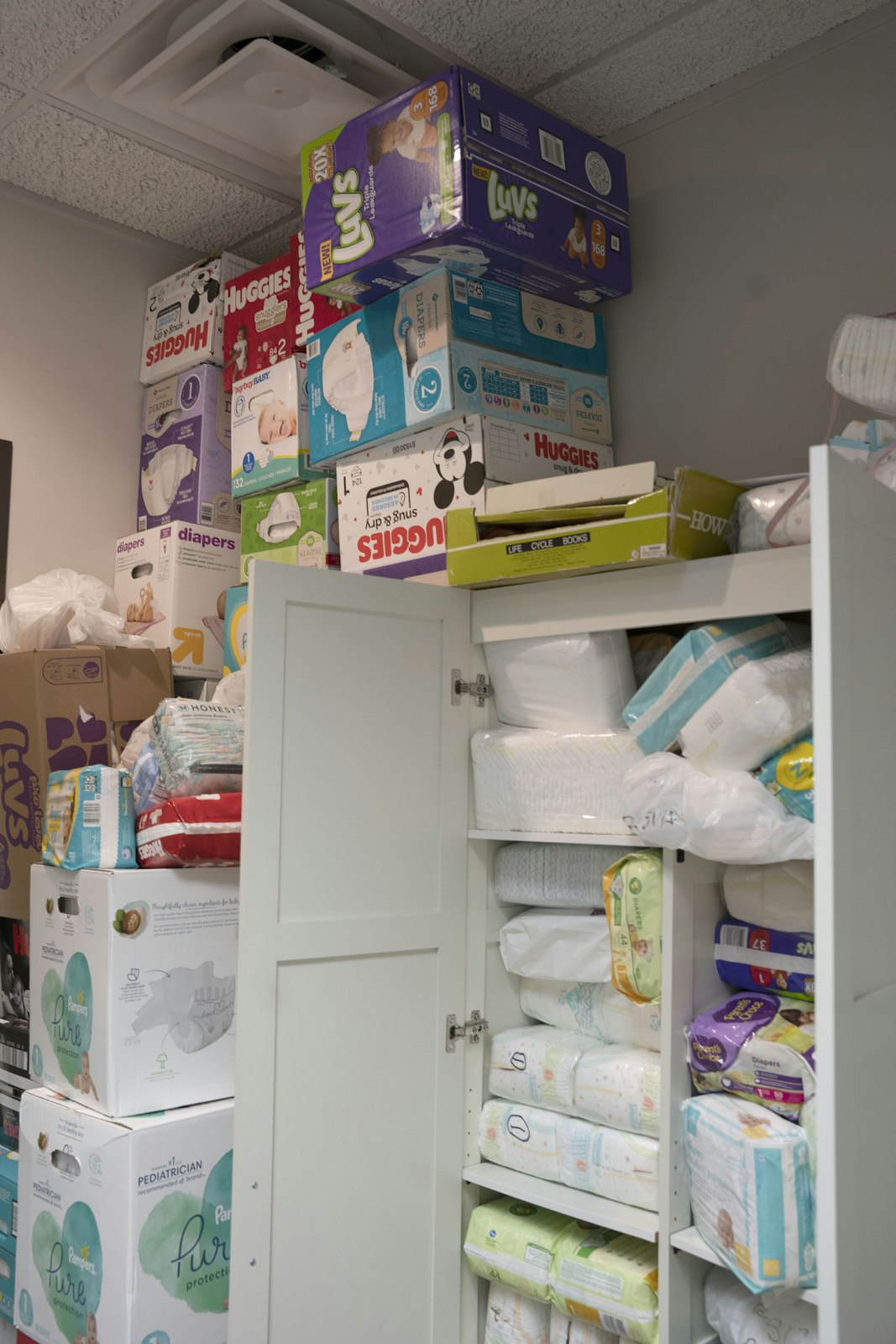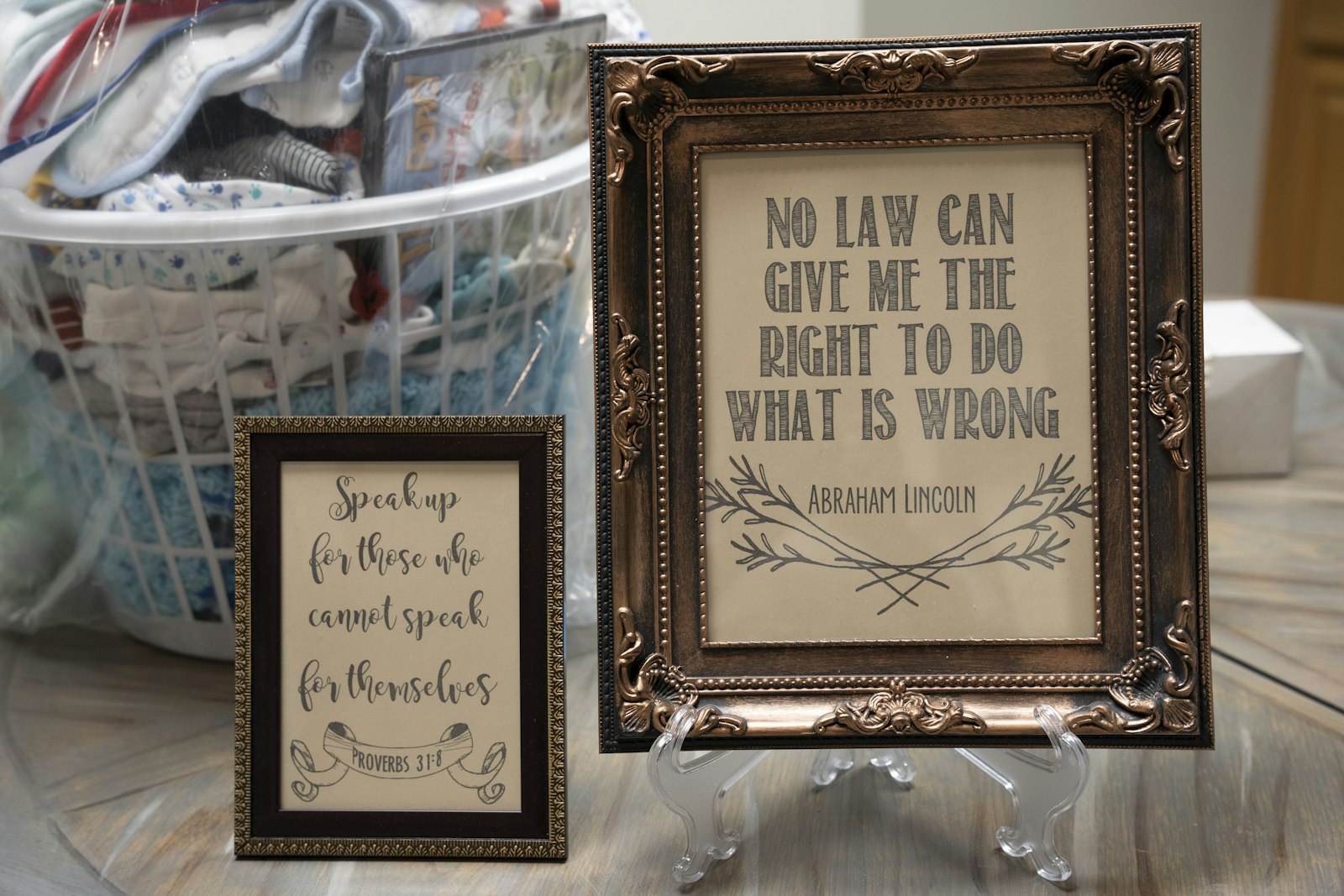 Planned Choices is not a long-term pregnancy care center, but does provide referrals to women who are in need of further care and assistance.
Nationally, the U.S. Conference of Catholic Bishops launched an effort to make it easier for women to find and access pregnancy care resources through a network of services and parishes known as "Walking with Moms in Need." Soon after, the Archdiocese of Detroit partnered with Catholic Charities of Southeast Michigan to create a central repository of services available in Metro Detroit.
"(Walking with Moms in Need) equips and assists Catholic parishes and parishioners in raising awareness about and increasing resources that provide assistance to pregnant and parenting moms in need," Andrea Spankie, program coordinator for Walking with Moms in Need and Project Hope, a ministry of Catholic Charities of Southeast Michigan, told Detroit Catholic in an email. "This work of mercy provides a concrete means for all Catholics to live the Gospel of Life."

Catholic Charities' website contains a list of 150 resources, including pregnancy centers, emergency helplines, abortion pill reversal, adoption resources and resources for miscarriages. In the weeks since the Dobbs decision, traffic has surged on the site, Spankie said, and new resources are being continually added.
The list also includes resources in Spanish and those specific to the Chaldean community, and Catholic Charities pairs interested volunteers with local pregnancy centers looking for help.
The effort "raises awareness among Catholics of the good already being done to accompany women," Spankie said. "It identifies very real and specific needs within their community, and most importantly, it invites them to join this ongoing work of mercy."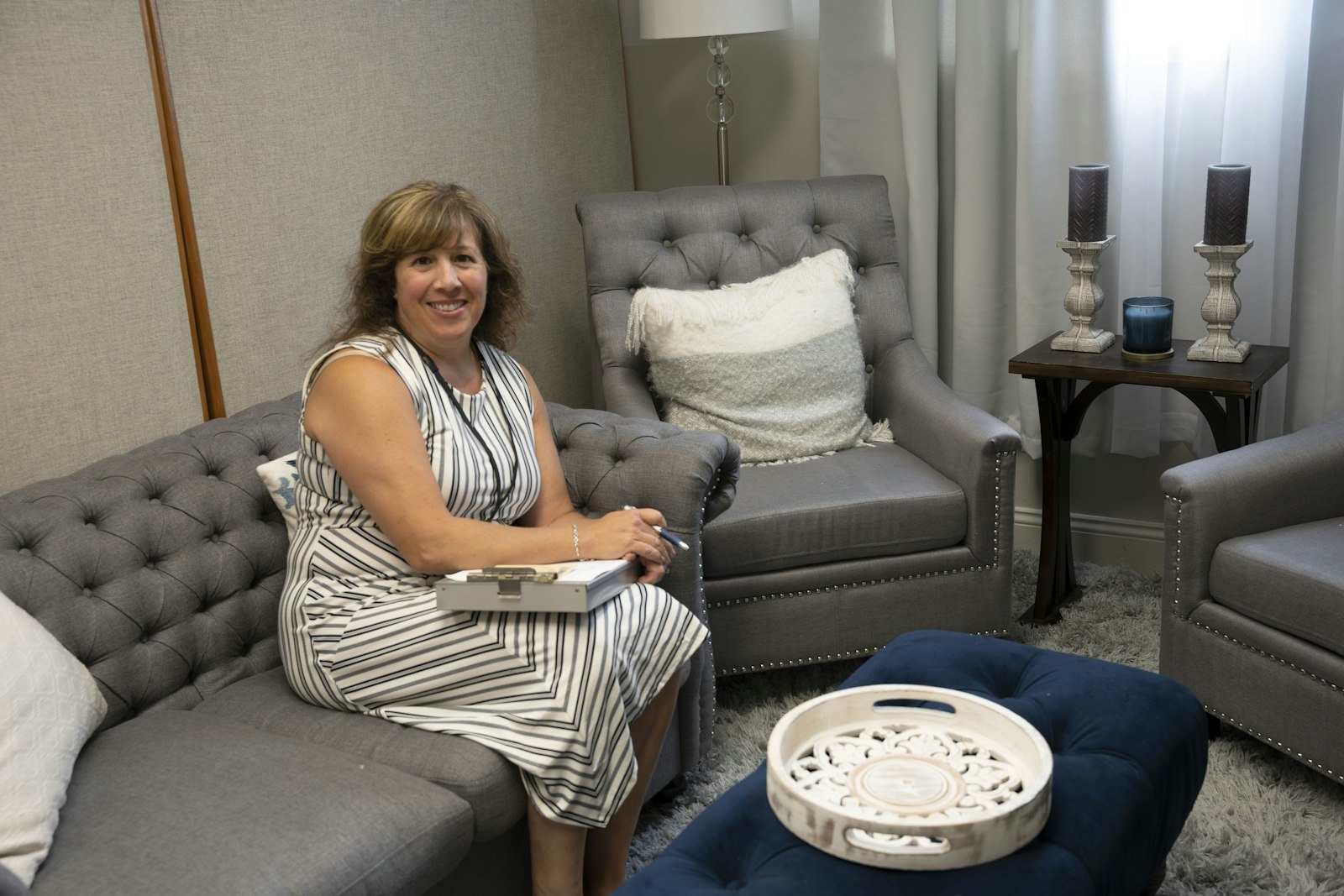 At Planned Choices, someone is always monitoring the phones, Griggs said. Even after the center closes for the day, if a call goes unanswered, a voicemail refers callers to a national pregnancy hotline for immediate assistance.

One such hotline is managed by Heartbeat International, an Ohio-based association of pregnancy health organizations nationwide founded in 1971. Heartbeat manages both the Option Line helpline and Abortion Pill Rescue Network, which offer 24/7 call, chat and text availability for both men and women.

Heartbeat currently works with 3,100 pregnancy health locations in more than 80 countries — with a majority in the U.S. — including pregnancy resource centers, adoption agencies, maternity homes and medical clinics.
General questions are answered via the Option Line, while the Abortion Pill Rescue Network offers immediate assistance for women who have taken an abortion pill and immediately regret it.

"When a woman takes the abortion pill — which is a two-part regimen — after she takes that first pill if she has immediate regret, she contacts the Abortion Pill Rescue Network, and we connect her with a health care professional to provide progesterone to counteract the effects of the first pill," said Andrea Trudden, vice president of communications and marketing with Heartbeat International. "To date, we know of more than 3,500 babies that have been saved through the reversal process since 2012."

On average, Trudden said, the Option Line answers more than a thousand calls a day. The majority of the calls are for pregnancy questions, and the operator works to get callers scheduled and connected with a local pregnancy health organization.
"Our job with the Option Line is specifically to be that bridge to connect them to the local center so they can receive the help they need," Trudden said.
With pregnancy centers in the news now more than ever, Trudden believes there would be a major void in women's health care and social services were they to cease to exist.
"One of the things about pregnancy centers is that all their services are primarily free," Trudden said. "They are the only places that provide alternatives to abortion. They support women who may or may not have the funds to get an ultrasound. They get parenting classes and financial classes through the centers. All the resources that pregnancy health organizations are able to save taxpayers is significant because they are providing services for free."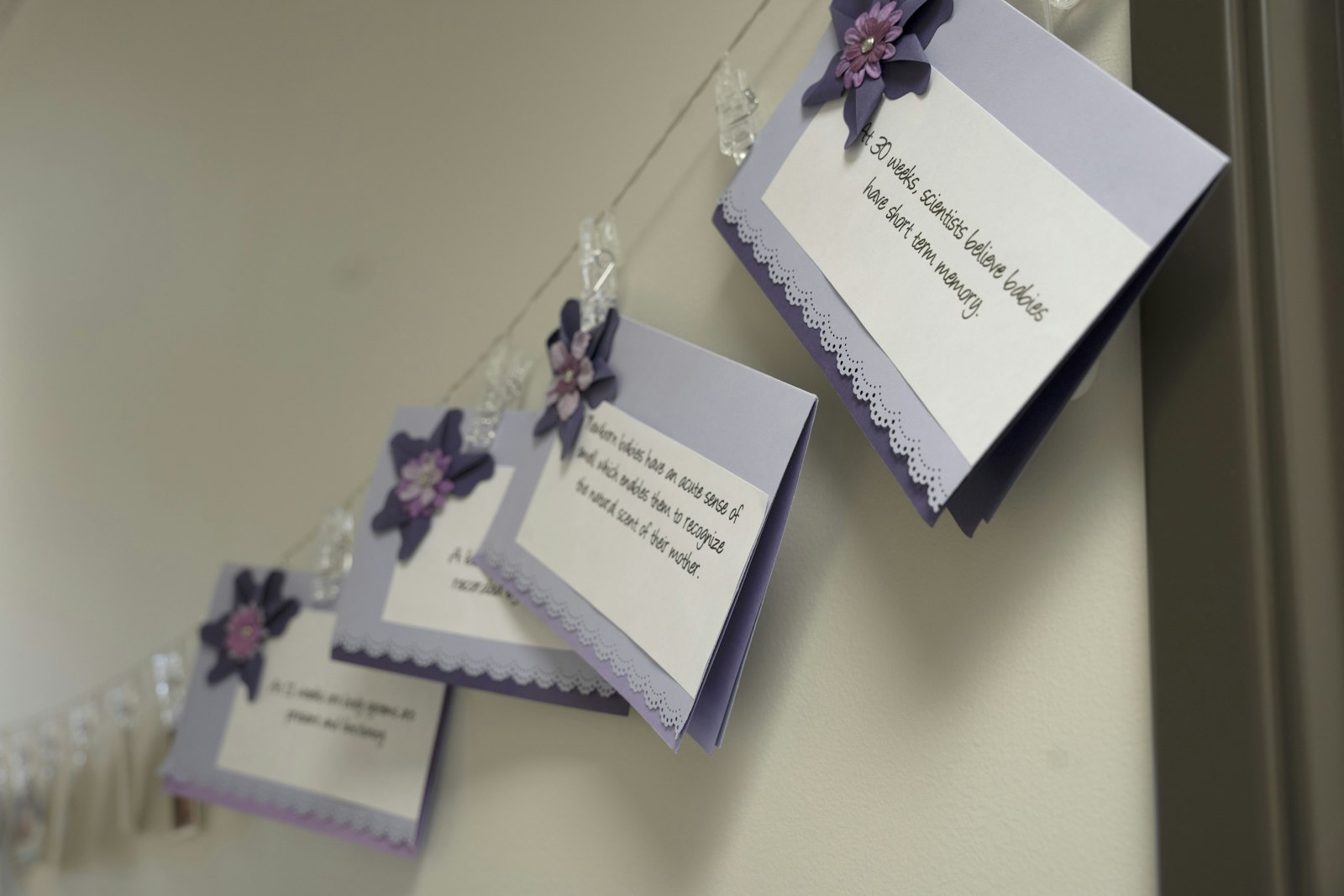 Trudden said there is a misconception that pregnancy centers treat women without licensed medical staff. While some centers double as medical clinics with licensed staff, others, such as Planned Choices, operate simply as resource centers by providing material goods and classes, as well as referrals to medical clinics should a woman need one.

"Because each community has different needs, there's really not a one-size-fits-all package for what a pregnancy center is," Trudden said.
Compassion Pregnancy Center in Clinton Township does offer medical aid under the license of a trained medical professional, Dr. Catherine Stark, OB-GYN.

"We offer laboratory-grade pregnancy tests and ultrasounds," said Sue Nellis, Compassion's executive director. "We do a lot of education and equipping on fetal development. We want to make sure that a woman knows everything about what is happening in her body, and she has an opportunity to see her baby's heartbeat and to answer every question she might have about that unexpected pregnancy."
All medical care is done only by a licensed medical professional, Nellis emphasized, and Compassion soon plans to open an early prenatal care program for women without insurance who qualify for Medicaid.
"Prenatal care is done either by an OB-GYN or a certified nurse midwife, including all lab work, cultures, STI and STD testing, pap … all of those things," Nellis said. "We will get her as many sessions of prenatal care as she needs until her insurance is in place, and we can hand her off to a doctor who can continue that care and delivery, and all of that is free. Every single bit."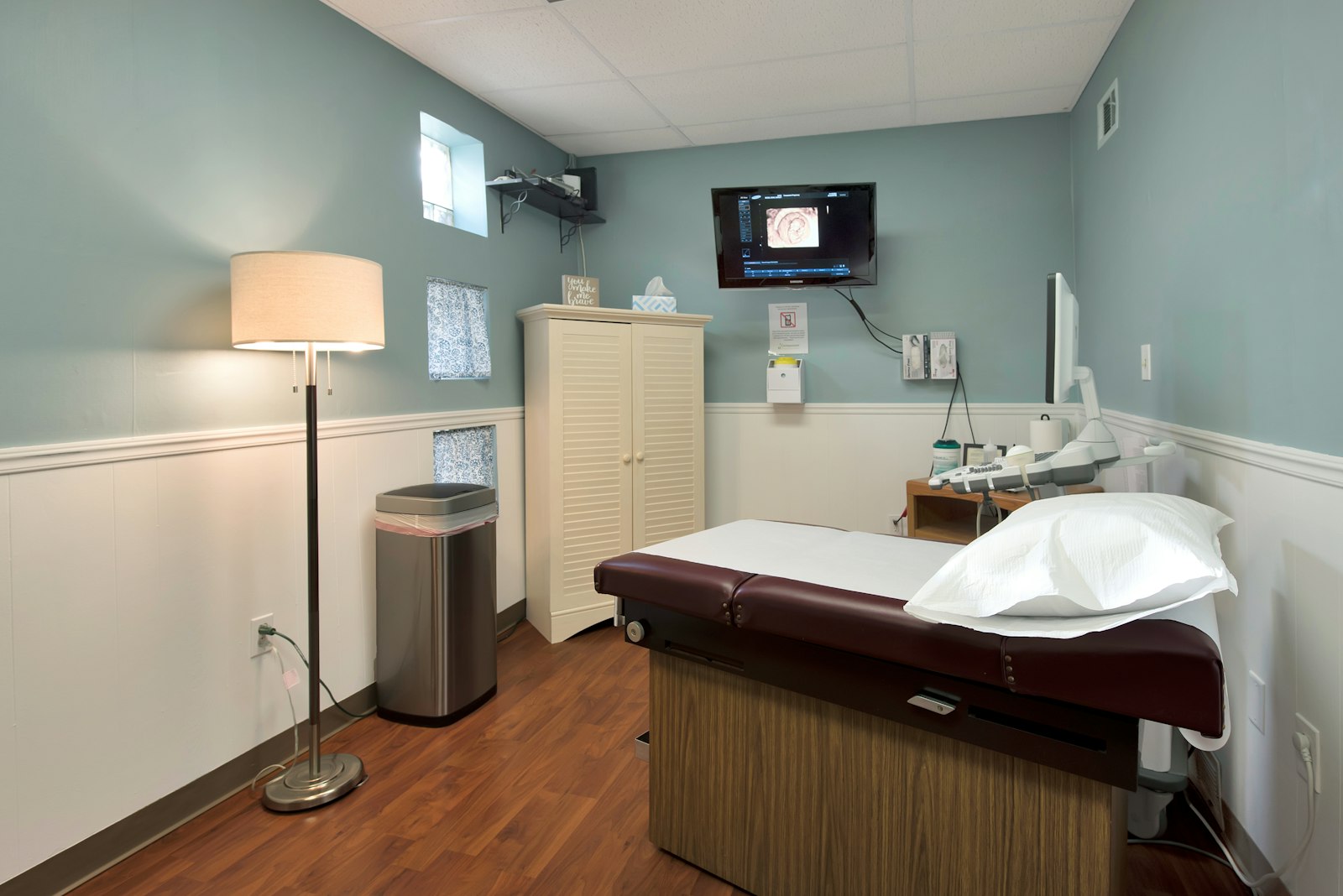 Compassion also provides parenting and relationship resources, post-abortion recovery and even Bible studies for women who request it, Nellis said. Every time a client comes in to meet with a mentor, they earn "baby bucks" to spend in the center's baby boutique.
"It's an adorable little baby store where you can find just about anything you would need," Nellis said.
The "baby bucks" are a way to empower and encourage parents who are trying to do the right thing, Nellis added.
"Parents have the dignity of spending the baby bucks, knowing that they earned those items for their child. We are not giving them anything; they earned all of those items that they are providing for their child by being a parent who is ready to parent well," Nellis said.
The majority of Compassion's clients are between the ages of 19 and 25, which is the same range that experiences the highest rates of abortion, Nellis said.

Pregnancy centers such as Compassion able to serve women faithfully, without judgment and for free because of the financial resources provided by supporters and donors, Nellis said. Despite the misconceptions, Nellis said she hopes people can see the good such centers provide, and the such care is truly needed in the community.

"We are for the woman as well as for the child," Nellis said. "We do not need to pit the woman against the child and say one has more value than the other, as our society would so often like us to. We can help both."

Copy Permalink