Medical clinic seeks to expand hours, adds malpractice insurance for health care professionals looking to give back
DETROIT — For those living in poverty or without insurance, seeking medical care can often be a daunting and uncomfortable experience.

Staff and volunteers at the Malta Dental and Medical Clinic understand this, and work to ensure low-income, uninsured patients receive essential care and are treated with respect.

Started by the Catholic Order of Malta in 2004, the Malta Clinic has served more than 16,000 low-income dental and medical patients since its opening. Housed today at the Midtown-based Center for the Works of Mercy, the clinic expanded services further by adding a monthly vision clinic last spring.
"For people who can't get insurance, we can take care of them," said Malta Clinic dental director Nancy Harmon. "Everybody knows someone without insurance, and we can help them."
The free medical clinic is open one afternoon a week, but the need is greater than that, the clinic's leaders say.

In order to expand medical services and hours, the clinic is calling on doctors, physician assistants, nurse practitioners, pharmacists, nurses and general volunteers to help continue its mission of "providing exceptional, compassionate, free health care to the uninsured of Metro Detroit."

In 2022, 281 volunteers gave more than 7,727 hours of service at the Malta Clinic, but more are needed this year as patient visit requests increase.
"It's a very rewarding experience," said Dr. Edward Jelonek, the Malta Clinic's medical director. "You're making a difference in people's lives in a very warm and friendly environment."
The medical clinic is set up for general practice and offers treatments for hypertension, diabetes, chronic obstructive pulmonary disease (COPD), gastrointestinal issues, arthritis, asthma and other common illnesses. On site, the clinic provides patients with access to free glucometers, metered dose inhalers (MDIs), nebulizer machines, diabetic supplies and wound dressing.

In the past, the issue of malpractice insurance created a barrier for medical professionals interested in volunteering, particularly retired physicians without current coverage of their own. Recently, the clinic received malpractice insurance coverage from the U.S. government's Federal Tort Claims Act (FTCA) program, with the hopes of removing the last disincentive for medical professionals to volunteer.
Dr. Jelonek encouraged doctors, nurses, physician assistants and others with medical experience to consider donating a small portion of their time to helping the vulnerable who have nowhere else to turn.
"It can give them hope and encouragement in troubling times," said Dr. Jelonek, adding one visit can be enough to "get them back on their feet and through a crisis."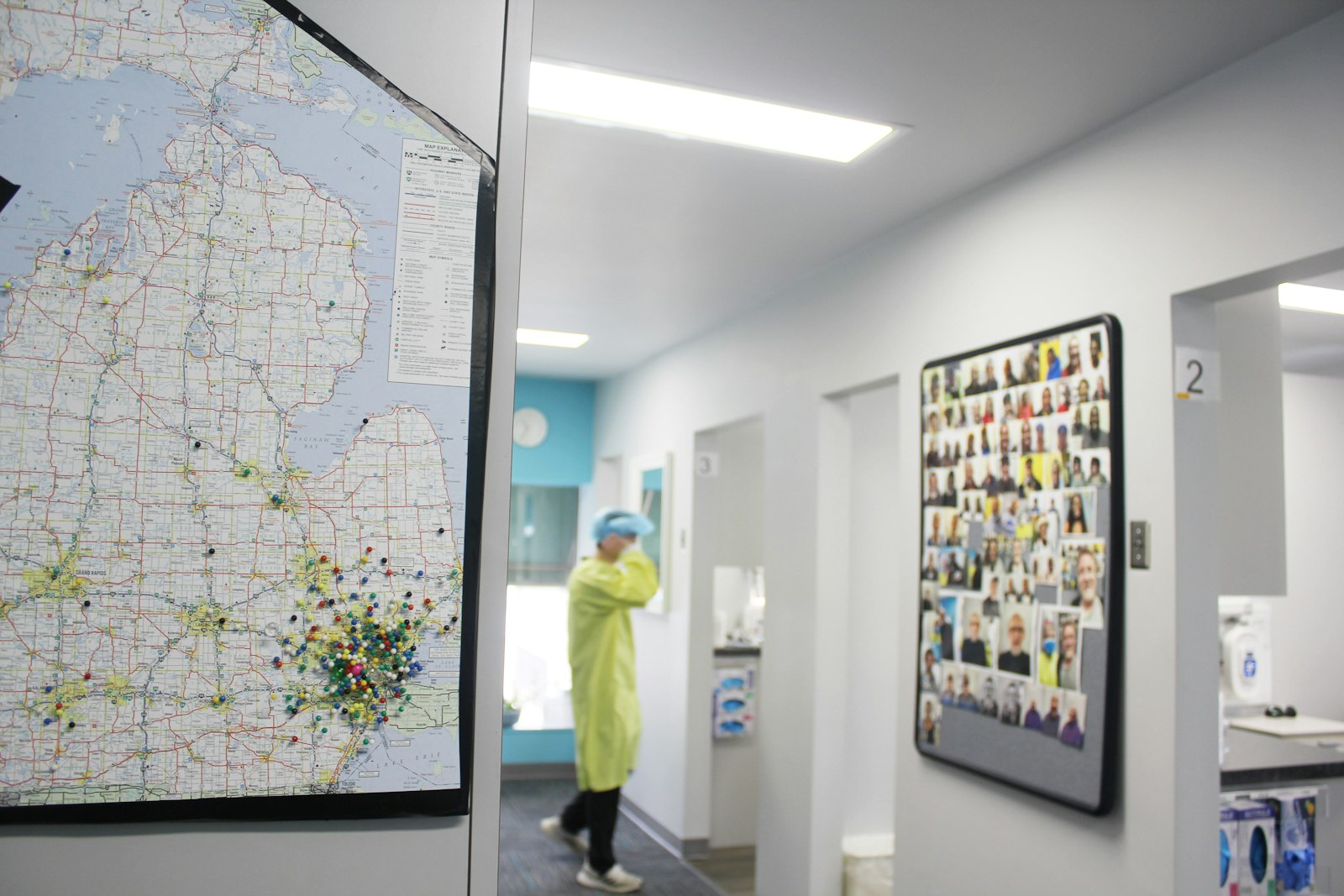 Volunteers with Ukrainian and Spanish-speaking and translating skills are especially needed.

Compared to patients who have had medical care throughout their lives, the clinic's patient population often comes in with unusual issues and ailments, allowing for unique volunteering experiences, said Malta Clinic president Thomas Larabell.
"You encounter things that you don't encounter anywhere else," Larabell said.

At the clinic, volunteers go above and beyond to not only provide essential medical care, but also to help restore patients' spirit and well-being, said Marcia McBrien, a member of the nonprofit's communications committee.
"It can be challenging enough to try to navigate the health care system on your own," McBrien said. "Imagine what it's like to be one of these folks with no resources, no health care background or training, no connections."

Most patients "are not used to being treated well," McBrien said. "These are the kinds of people who are used to being avoided, shunned and treated with disrespect. … For them to not only get medical or dental treatment, but to be treated like human beings, to be treated with dignity and kindness, is huge."
Volunteer at the Malta Clinic
Those interested in serving in the medical clinic may contact medical clinic administrator Adriana Moses at malta.[email protected] or medical clinic director Dr. Edward Jelonek Jr. at [email protected]. To volunteer in the dental clinic, contact dental clinic director Nancy Harmon, R.D.H., at [email protected].
Volunteers may also sign up online.
Copy Permalink
Christian service