Tradition of giving bishops ceremonial titles goes back centuries, stemming from dignity and honor given to members of episcopate

DETROIT — On July 7, Archbishop Paul F. Russell will be officially welcomed as the 31st auxiliary bishop of the Archdiocese of Detroit.
But, it might surprise some to learn, he's already the bishop of another diocese: Novi.
… Novi, Montenegro, that is.
When Archbishop Russell was named an archbishop by Pope Francis in 2016 and assigned as apostolic nuncio to Turkey, Turkmenistan and (later) Azerbaijan, the pope also appointed him as "titular bishop" of the now-suppressed diocese that once sat on the shores of the Adriatic Sea in eastern Europe.
While Novi might share the name of a populous city within the Archdiocese of Detroit's borders, that's purely a blessed coincidence, Archbishop Russell said.
"My titular see is Novi in Dalmatia, not Novi in Michigan," Archbishop Russell laughed. "That titular see is the hometown of St. Leopold Mandic, a Capuchin who's very famous like St. Padre Pio and Blessed Solanus Casey."
According to Church history dating back to at least the 16th century, bishops serving as non-diocesan ordinaries — such as auxiliary bishops and papal nuncios — are given honorific titles as heads of dioceses that no longer exist, in recognition of their special dignity and authority as successors of the apostles.
A "titular diocese" or "titular see" is a recognition that all bishops — whether assigned canonical authority over an active diocese or not — are sacramentally equal and are equally given the threefold charism of teaching, sanctifying and governing God's people.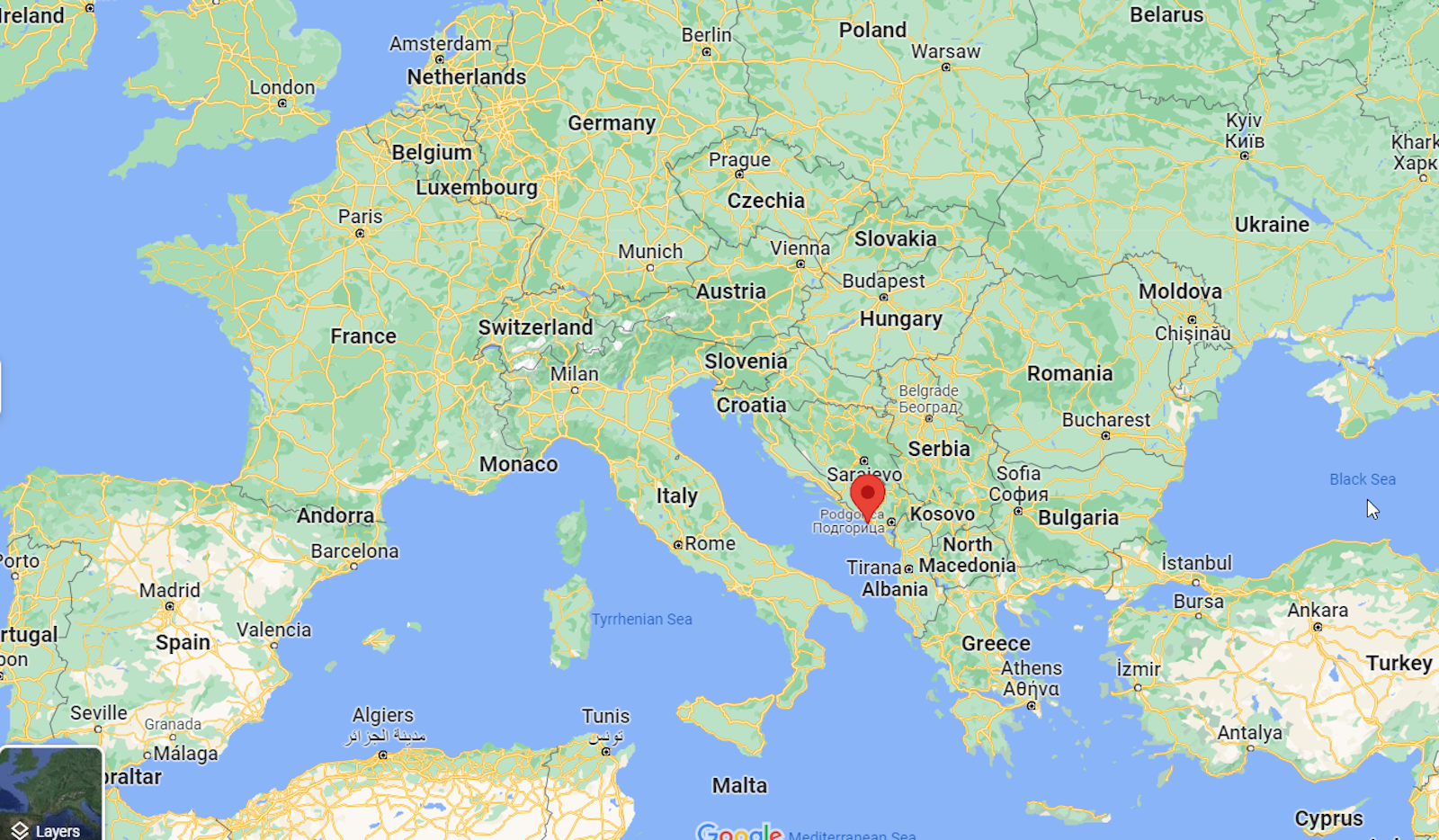 While Archbishop Russell was serving as the Vatican's ambassador in Turkey for the past six years, he was not assigned to lead a particular diocese in the country, and so was given a titular diocese at his ordination. Similarly, when he arrives in the Archdiocese of Detroit, it will be as an auxiliary bishop serving under the jurisdiction of current Detroit Archbishop Allen H. Vigneron.
Traditionally, a titular diocese is a diocese that once existed, but has since been suppressed, merged into a neighboring diocese or had its cathedral transferred to another city — often because of wars or conquests, migration that significantly reduced the former diocese's Catholic population, or realignment.
Just like an active diocese, a titular see can have successive bishops over the years. Archbishop Russell is the eighth titular bishop of Novi, with all of his predecessors having been either auxiliary bishops or Vatican officials.
The current Montenegran city of Herceg Novi, at the foot of Mount Orjen on the eastern coast of the Adriatic Sea, was known as Castelnuevo ("New castle" in Italian) while it was part of the Ottoman Empire between 1482 and 1797. Over the centuries, the city has been conquered numerous times. It once served as the seat of a Catholic diocese, although many of the details of that diocese have been lost to history. Today, the city is part of the modern-day Diocese of Kotor.
In 1933, Pope Pius XI resurrected Novi as a titular diocese, as a suffragan of the Archdiocese of Doclea, which controlled the region during classical times.
Today, Herceg Novi is a popular Montenegran tourist destination, with a spa, health center and the famous castle Forte Mare, built by the Bosnian King Tvrtko I in 1382.
Although Archbishop Russell has never visited Novi, Montenegro, he has been to Novi, Michigan, more times than he can count.
"I like to joke with my good friend, Fr. Ed Zaorski, who is pastor of St. James Parish in Novi, that I'm going to take possession of my titular see," Archbishop Russell laughed. "But no, it's not Novi in Michigan."

Titular sees in the United States
Interestingly enough, the United States is also home to several titular sees — 16, to be exact — including one in Michigan's Upper Peninsula: Sault Sainte Marie. Established in 1857 and shortly after renamed the Diocese of Sault Sainte Marie-Marquette, its first and most famous ordinary was Venerable Bishop Frederic Baraga, whose sainthood cause is one of a handful open in Michigan. When the seat of the diocese was moved to Marquette in 1937, the former diocese was suppressed, only to be resurrected again as a titular see in 1995.
Its first titular bishop? That would be Archbishop Allen H. Vigneron, then-auxiliary bishop of Detroit.
Copy Permalink
Bishops